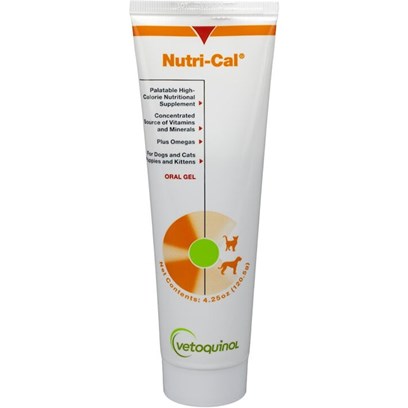 Every time a new member signs up, we will donate a FREE membership to a Best Friends adopted animal. Best Friends is America's largest animal sanctuary.
YOUR FUTURE PETCARE NEEDS
Our customers typically save close to $200/yr when purchasing preventatives as members of PetPlus.
PetPlus is a membership plan that gives you wholesale pricing on preventatives, supplements and speciality foods.
With Free Shipping always, no minimums.
Why Become A Member? Additional Ways To Save With PetPlus
Typical Annual Savings "For Your Pet
| | | | | | | | |
| --- | --- | --- | --- | --- | --- | --- | --- |
| | | | | | | | |
| | Typical Annual Cost | $40 | $190 | $95 | $112 | $200 | |
| | PetPlus Annual Cost | $12 | $110 | $55 | $68 | $150 | |
| | Sample Annual PetPlus Savings | $28 | $80 | $40 | $44 | $65 | |
| | | | | | | $242 | |
Typical Annual Cost
PetPlus Annual Cost
Sample Annual PetPlus Savings
We're Here to Help You Every Step of the Way
| | |
| --- | --- |
| Wholesale Prices on Pet Medication & Supplements | |
| Free 24/7 Pet Help provided by whiskerDocs | |
| Wholesale Prices on RX & Premium Foods and Treats | |
| Convenient Medication Pickup Option | |
| Free Delivery on Medication | |
Product Description
Comprehensive Overview of Vetoquinol Nutri-Cal
What Is Nutrical?
Vetoquinol Nutri-Cal is a high-quality, high-calorie gel with all the vitamins and minerals that your pet needs. This supplement was designed for picky eaters, working dogs, and for those pets who have issues with regular food intake. This gel is a food supplement that is well-known for being easy to feed to your cat or dog and for its high palatability.
Is This Meant for Specific Kinds of Dogs?
When you have a pet who is a fussy eater, you start to worry about whether your pet is getting all the nutrition he needs from food. Vetoquinol Nutri-Cal is designed to put those fears to rest. This supplement is a nutritional gel that contains a high amount of calories along with vitamins and minerals.
This way, you can ensure that your dog or cat gets their nutritional needs met even with a small amount of food! This gel is also suited for working dogs. Working dogs need a very high amount of nutrition to keep them fuelled throughout the day.
This nutritional need is especially true for dogs working in the fields and hunting dogs, as these are high-energy working conditions. You can use Vetoquinol Nutri-Cal as an addition or supplement to everyday food to ensure they are fighting-fit throughout the day.
Cats and dogs who are getting older or have some underlying medical condition often lose their appetite. As their owner, you have to ensure that they are getting a minimum amount of nutrition to keep their bodies working.
With an oral gel-like Vetoquinol Nutri-Cal, you can give them what they need without overloading your cats and dogs with a large amount of food!
How Should I Feed This to My Pet?
Vetoquinol Nutri-Cal for cats and dogs is administered orally. This means you can let them lick the gel off a spoon, or you can mix it into your pet's food. You can also combine this gel into a high-value treat like peanut butter or boiled liver to ensure that your dog or cat eats all of it.
If your dog or cat is wary of new foods, you can leave some out in their food bowl for some time. You can also put a tiny amount on your dog or cat's nose. This is an easy way to introduce them to the smell and taste of this new food.
How Much Can I Give My Pets?
Nutri-cal is usually given based on the pet's weight. As a guideline, you can give 1.5 teaspoons per 4.5 kg of body weight daily if you give it along with food. If your dog or cat is not eating all their food, you can give up to 3 teaspoons per 4.5 kg of body weight daily. Follow your vet's guidelines if this has been recommended to you.
Are There Any Vetoquinol Nutri-cal Side Effects?
Nutri-cal cat food supplement does not have any known side effects. Nutri-cal dog food supplement is safe to give to even lactating or pregnant dogs. If your pet is under a course of treatment and is currently on other medications, consult your vet before starting this supplement.
While Nutri-cal has no known side effects, you should consult a medical professional before potentially interfering with treatment.
Frequently Asked Questions
Is Nutri-Cal for Cats or Is Nutri-Cal for Dogs?

Vetoquinol Nutri-Cal is designed for both cats and dogs. If you have both cats and dogs at home, you can give Nutri-cal supplements to all your pets. If you have other pets like hamsters, guinea pigs, mice, or other exotic animals, you should consult your vet before giving any of them Nutri-cal.

When Should I Give My Pets Food Supplements?

If your dog or cat is suffering from appetite loss or sudden weight loss, then you should look into giving them a high-calorie food supplement like Vetoquinol Nutri-Cal.

This gel ensures that your pet gets the nutrition they need while the root cause of the appetite or weight loss is investigated. This supplement is also recommended for pets who have higher caloric needs like working dogs or pregnant dogs and cats.

Do I Have to Mix This Into Food?

You can give Vetoquinol Nutri-Cal in whatever way suits your pet. It is best not to mix this gel with hot food or heat it. Otherwise, you can incorporate this supplement into anything that your pet likes and will likely eat.

You can also mix the gel into the water and give it to your dog or cat. This is perfect for those whose pets are not drinking enough water. If they like the taste or smell of Vetoquinol Nutri-Cal, they will be encouraged to drink the water too!

Are There Any Precautions I Should Keep in Mind While Giving Nutri-Cal?

As this supplement is a high-calorie product, you should not give Vetoquinol Nutri-Cal to an overweight or obese animal. You should take a close look at the ingredients list and make sure your pet is not allergic to any items on the list.

Always keep an eye out on your dog or cat's reaction whenever you introduce any new food. If they show any signs of distress, contact your veterinarian immediately.
Side Effects & Warnings
No known side effects. Safe to give to pregnant and ill cats and dogs.
Ingredients
Active ingredients: Vitamin E, Vitamin B1, Vitamin B2, Vitamin B6, Vitamin B12, Folic Acid, Niacin, d-Pantothenic Acid. Also contains Linoleic Acid, Linolenic Acid, EPA, DHA, Omega-6 and Omega-3 Fatty Acids.
Directions
Nutri-Cal Gel dosages vary.
When your cat or dog is eating a regular diet 1 and ½ teaspoonfuls per 10 lbs of body weight daily is typical.
When used as dietary supplement for animals not eating full rations, give 1 tablespoon per 10 lbs of body weight daily.
Can be given as gel alone, or mixed in with food.