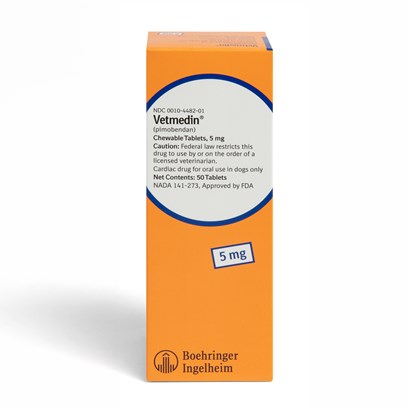 Every time a new member signs up, we will donate a FREE membership to a Best Friends adopted animal. Best Friends is America's largest animal sanctuary.
YOUR FUTURE PETCARE NEEDS
Our customers typically save close to $200/yr when purchasing preventatives as members of PetPlus.
PetPlus is a membership plan that gives you wholesale pricing on preventatives, supplements and speciality foods.
With Free Shipping always, no minimums.
Why Become A Member? Additional Ways To Save With PetPlus
Typical Annual Savings "For Your Pet
| | | | | | | | |
| --- | --- | --- | --- | --- | --- | --- | --- |
| | | | | | | | |
| | Typical Annual Cost | $40 | $190 | $95 | $112 | $200 | |
| | PetPlus Annual Cost | $12 | $110 | $55 | $68 | $150 | |
| | Sample Annual PetPlus Savings | $28 | $80 | $40 | $44 | $65 | |
| | | | | | | $242 | |
Typical Annual Cost
PetPlus Annual Cost
Sample Annual PetPlus Savings
We're Here to Help You Every Step of the Way
| | |
| --- | --- |
| Wholesale Prices on Pet Medication & Supplements | |
| Free 24/7 Pet Help provided by whiskerDocs | |
| Wholesale Prices on RX & Premium Foods and Treats | |
| Convenient Medication Pickup Option | |
| Free Delivery on Medication | |
Product Description
Ultimate Guide to Vetmedin
Meet the Champion of the Heart: Vetmedin!
Vetmedin is the veterinarian-approved and FDA-approved medication that champions your dog's heart after congestive heart failure or as a preventative for asymptomatic heart failure in dogs. Vetmedin is an oral pill or tablet that can be administered every 12 hours. Vetmedin ensures that it is an effective part of your pup's therapeutic heart and health process.
How does Vetmedin work?
Pimobendan* for dogs is an inodilator, which means that it is a drug with positive inotropic effects and as a vasodilator. Commonly, this means that Pimobendan decreases blood pressure and strengthens the heart muscle. This combination reduces pressure on the heart and supports the heart to pump blood around the body.
Vetmedin treats dogs with congestive heart failure (CHF) caused by two kinds of heart disease, or dogs with asymptomatic heart disease. The two types of heart disease that Vetmedin tablets treat are mitral valve disease (MVD) and dilated cardiomyopathy (DCM). Vetmedin delays the onset of heart failure and extends life expectancy in dogs.
*Active ingredient Pimobendan is the generic name for the brand Vetmedin.
How is Vetmedin administered?
Vetmedin is a cardiac drug that is administered orally every 12 hours on an empty stomach, one hour before food. Vetmedin's scored pills come in 1.25 mg, 2.5 mg, 5 mg, and 10 mg. Each bottle comes with 50 counts of pills.
Note: Vetmedin can come in chewable tablets, hard capsules, or liquid suspension.
What are the potential side effects of which you should be aware?
Vetmedin for dogs only is tolerated very well.
Vetmedin's (Pimobendan) most common negative reactions reported are vomiting, diarrhea, and decreased appetite. Lethargy, incoordination, weakness, and difficulty breathing are also common for dogs to experience.
For as long as your dog is responding well to treatment. This is likely to mean for the rest of his or her life. During this time Vetmedin may be given alone or alongside other medication.
Frequently Asked Questions
What is a daily dosage of Vetmedin?

Vetmedin's scored pills come in 1.25 mg, 2.5 mg, 5 mg, and 10 mg, and each bottle comes with 50 counts of pills. The dosage of Vetmedin most often used to treat congestive heart failure (CHF) in dogs is 0.23 mg/lb as a total daily dose. Please do not abruptly stop the medication, skip, or change doses without veterinary approval.

What are the most common signs of heart disease or prevention of heart failure?

Coughs and start tiring on exercise. Veterinarians discover congestive heart failure, heart disease, and heart murmurs are found in dogs during routine checkups. Vaccinations, blood work, checking heart rhythm, and blood pressure. These will be signs for a therapeutic process or even preventative work.

Is there a shortage of Vetmedin?

There was a temporary Vtemedin shortage at the beginning of 2020. A paperwork issue with the Vetmedin manufacturing plant in Mexico caused the medication to be out of stock.

What is Vetmedin?

Vetmedin (Pimobendan) is an FDA-approved medication that champions your dog's heart health. Vetmedin treats dogs with congestive heart failure (CHF), asymptomatic heart disease, or as a preventative for heart failure. Vetmedin reviews rate 5 out of 5 stars because it ensures an effective part of your pup's heart health therapy.

What texture is Vetmedin pills and tablets?

The standard form of Vetmedin is that they are chewable. Vetmedin can be modified into hard capsules or liquid suspension.
Concluding Thoughts
The most important thing that you should know about Vetmedin is that it builds a dog's life expectancy as a therapy for congestive heart failure, treatment of asymptomatic heart disease, and a preventative for heart disease and heart failure.
Therefore, Vetmedin improves a dog's quality of life!
DISCLAIMER: FDA law restricts Vetmedin only on order or prescription of a licensed veterinarian for the best pet health care advice. Ask your veterinarian or consult with one of our pet care specialists at 1-800-844-1427. This informative article is not meant to substitute for the diagnosis, treatment, and professional advice from your veterinarian or other qualified professionals regarding a medical condition. Ask your veterinarian if it's a good idea to treat all of the animals in your household to control a home flea infestation.
Side Effects & Warnings
Side effects may include loss of appetite, lethargy, diarrhea, difficulty breathing, weakness, incoordination, fainting, cough, and sudden death. Consult your veterinarian if any side effects occur or worsen.
Notify your veterinarian of any additional medications, including vitamins and supplements. Interactions may occur with pimobendan and verapamil, propranolol, theophylline, and pentoxifylline.
Directions
Follow the exact specifications prescribed by the veterinarian. Dose is based on body weight, divided into 2 portions to be given every 12 hours.