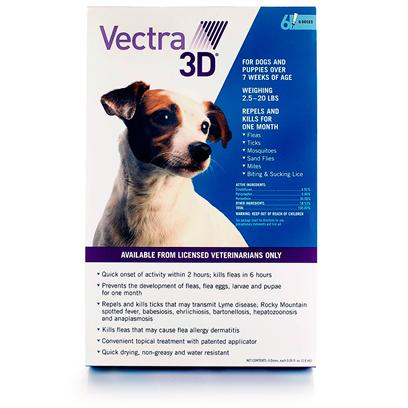 Typical Consumer
Price
$

53.15
PETPLUS
Member Price Cannot be combined with other offers
Every time a new member signs up, we will donate a FREE membership to a Best Friends adopted animal. Best Friends is America's largest animal sanctuary.
YOUR FUTURE PETCARE NEEDS
Our customers typically save close to $200/yr when purchasing preventatives as members of PetPlus.
PetPlus is a membership plan that gives you wholesale pricing on preventatives, supplements and speciality foods.
With Free Shipping always, no minimums.
Why Become A Member? Additional Ways To Save With PetPlus
Typical Annual Savings "For Your Pet
| | | | | | | | |
| --- | --- | --- | --- | --- | --- | --- | --- |
| | | | | | | | |
| | Typical Annual Cost | $40 | $190 | $95 | $112 | $200 | |
| | PetPlus Annual Cost | $12 | $110 | $55 | $68 | $150 | |
| | Sample Annual PetPlus Savings | $28 | $80 | $40 | $44 | $65 | |
| | | | | | | $242 | |
Typical Annual Cost
PetPlus Annual Cost
Sample Annual PetPlus Savings
We're Here to Help You Every Step of the Way
| | |
| --- | --- |
| Wholesale Prices on Pet Medication & Supplements | |
| Free 24/7 Pet Help provided by whiskerDocs | |
| Wholesale Prices on RX & Premium Foods and Treats | |
| Convenient Medication Pickup Option | |
| Free Delivery on Medication | |
Product Description
Ultimate Guide to Vectra 3D
Meet the Powerful Insect Repellent: Vectra 3D!
Vectra 3D is a veterinarian-approved dog medication that protects your dogs from fleas, ticks, and mosquitos. The monthly topical solution has a broad spectrum of activity against external parasites of dogs. Vectra 3D ensures that your pup is in the best lovable condition that he or she can be.
How does Vectra 3D work?
Vectra 3D is an effective medical combination with three active ingredients: Dinotefuran, Pyriproxyfen, and Pyrethrin. Vectra 3D repels dangerous parasites fleas, ticks, mosquitos, lice, mites, and flies only through contact and are physically compelled to crawl back up the fur. They will eventually die from contact with the active ingredients.
Dinotefuran disrupts the insect's nervous system by inhibiting the receptor that affects the nerve, skeletal, and muscular communication. Permethrin is an adulticide that kills ticks, adult fleas, mosquitos, lice, mites, and other insects on contact. As an insect growth regulator (IGR), pyriproxyfen prevents flea larvae to hatch and then live properly.
However, if any of the ingredients are ingested, you may see various effects from poisoning or toxicity: vomiting, excessive drooling (from licking the bitter product), gagging or hacking (if the product is stuck in their throat), vomiting, agitation, or tremors.
Any toxic or serious skin reactions require you to contact your regular or emergency veterinarian clinic.
How is the Vectra 3D topical solution administered?
The Vectra 3D topical solution is applied once a month and protects your dog for the next 30 days. Use Vectra 3D's patent applicator to squeeze the solution's contents between a dog's shoulder blades. Each monthly dosage has the same percentage of its 3 active ingredients: dinotefuran (4.95%), pyriproxyfen (0.44%), & permethrin (36.08%).
See below for the four weight options and the amount of the formula per monthly dosage:
| Weight | Fluid Ounces (fl. oz.) per Dosage | Milliliter (mL) per Dosage |
| --- | --- | --- |
| 2.5 - 20 lbs. | 0.05 | 1.6 |
| 21 - 55 lbs. | 0.12 | 3.6 |
| 56 - 95 | 0.16 | 4.7 |
| 95+ | 0.27 | 8.0 |
What are the precautions of which you should be aware?
Only apply Vectra 3D's solution only when your dog's coat is dry. Once applied, wait two to six hours for the product to dry before bathing. Keep your dog away from any indoor or outdoor area until the topical solution is dried. Vectra 3D posits that it is water-resistant and remains active after bathing or swimming.
The treatment can leave a messy residue on the dog's coat which can end up on hands or furniture. The topical solution may cause a messy residue on the dog's coat, so a recommendation might be to use one-half of the monthly contents, wait for it to dry, and then use the other half.
What are the potential side effects of which you should be aware?
Vectra 3D's most commonly reported reactions are vomiting, diarrhea, intense itchiness, manic behavior, anxiety, chemical burns at the application site, panting, racing heart, or dehydration. If any of these side effects are observed, contact your veterinarian or take your dog to the emergency veterinarian clinic at once.
Frequently Asked Questions
Is Vectra 3D for cats?

Vectra 3D was only made to be administered to dogs, and therefore Vectra 3D is not for cats. Permethrin is toxic to cats because their liver can't metabolize the natural substance.

However, there are cat equivalents to Vectra 3D. For your household or outdoor kitty, look for Revolution Plus for Cats, which is a monthly spot-on solution that treats 6 parasites in 1 topical cream. Capstar Flea Killer for Cats is an over-the-counter daily oral tablet for quick relief for your cat's.

What do the Vectra 3D reviews say?

Vectra 3D reviews rate 4+ stars out of 5. Most reviewers say that they trust Vectra 3D to protect their small and large furry friends from fleas, ticks, and other external insects. Contact your veterinarian for a check-up if having any concerns or questions about your dog's use of Vectra 3D.

Which dosage of Vectra 3D is for small, medium, or large dogs?

Once your veterinarian prescribes Vectra 3D, knowing that your dog's weight affects the dosage that you choose. There are monthly topical creams for 5-10 lbs, 11-20 lbs, 21-55 lbs, 56-95 lbs, or 95+ lbs. See the chart above.

How can I prevent the greasy fur after Vectra 3D treatment?

Reviewers are upset about residue that Vectra 3D and all topical solutions can leave on the dog's coat, human hands, or furniture. Only apply Vectra 3D's solution only when your dog's coat is dry. Once applied, wait two to six hours for the product to dry before bathing. It has been suggested to apply the two halves of the content at different times.

Is Vectra 3D for puppies?

Vectra 3D can be administered to puppies that are at least 8 weeks old.

How long does it take for Vectra 3D to work?

Vectra 3D demonstrates a quick onset of activity within 2 hours and kills fleas after 6 hours.
Concluding Thoughts
The most important thing that you should know about Vectra 3D is its power as an excellent monthly insect repellent for dogs from 5 to 95 pounds and above. These dangerous parasites will be physically compelled to exit the dog's area once it has contact and eventually will ruin their nervous system from larva to adult.
DISCLAIMER: Ask your veterinarian or consult with one of our pet care specialists at 1-800-844-1427. This informative article is not meant to substitute for the diagnosis, treatment, and professional advice from your veterinarian or other qualified professionals regarding a medical condition.
Side Effects & Warnings
Side effects of Vectra 3D can include, but are not limited to: extreme restlessness and jitteriness, described as anxiety or manic behavior, chemical burns of the skin at the site of application, lethargy, panting, racing heart, dog's body hot to the touch, loose stool or vomiting, apparent dehydration (excessive water drinking)
Ingredients
Vectra 3D contains Dinotefuran, pyriproxyfen, and permethrin.
Directions
To apply Vectra 3D, push discs together to open pipette, then squeeze entire contents directly onto skin, at parted hair between the shoulder blades.