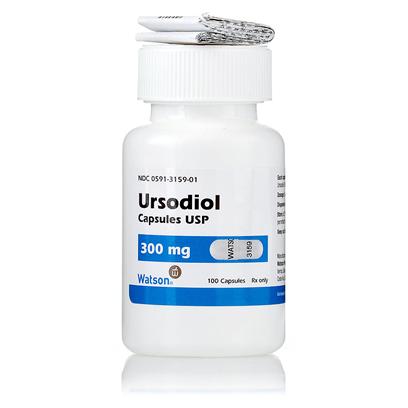 Typical Consumer
Price
$

0.85
PETPLUS
Member Price Cannot be combined with other offers
Every time a new member signs up, we will donate a FREE membership to a Best Friends adopted animal. Best Friends is America's largest animal sanctuary.
YOUR FUTURE PETCARE NEEDS
Our customers typically save close to $200/yr when purchasing preventatives as members of PetPlus.
PetPlus is a membership plan that gives you wholesale pricing on preventatives, supplements and speciality foods.
With Free Shipping always, no minimums.
Why Become A Member? Additional Ways To Save With PetPlus
Typical Annual Savings "For Your Pet
| | | | | | | | |
| --- | --- | --- | --- | --- | --- | --- | --- |
| | | | | | | | |
| | Typical Annual Cost | $40 | $190 | $95 | $112 | $200 | |
| | PetPlus Annual Cost | $12 | $110 | $55 | $68 | $150 | |
| | Sample Annual PetPlus Savings | $28 | $80 | $40 | $44 | $65 | |
| | | | | | | $242 | |
Typical Annual Cost
PetPlus Annual Cost
Sample Annual PetPlus Savings
We're Here to Help You Every Step of the Way
| | |
| --- | --- |
| Wholesale Prices on Pet Medication & Supplements | |
| Free 24/7 Pet Help provided by whiskerDocs | |
| Wholesale Prices on RX & Premium Foods and Treats | |
| Convenient Medication Pickup Option | |
| Free Delivery on Medication | |
Product Description
Ultimate Guide to Ursodiol
Meet the Liver Lover: Ursodiol!
Ursodiol is a prescription-only cat and dog medication that is used to restore a healthy liver function, prevent or dissolve cholesterol-created gallstones, and ultimately reduce cholesterol and toxic bile levels. Twice-daily, an oral 250 mg tablet or 300 mg capsule is an effective pet remedy. Ursodiol ensures a permanently healthier and happier pet.
How does Ursodiol work?
Ursodiol is a generic active ingredient (common brand names are Actigall and Urso). Ursodiol releases hydrophilic bile acid that treats chronic liver diseases and prevents or dissolves gallbladder disease. The drug has a unique ability to reduce cholesterol that is specifically created by and highly affects these two organs.
The medicine Ursodiol's natural main component ursodeoxycholic acid works by reducing the amount of cholesterol made by the liver, decreasing the amount of cholesterol absorbed by food, and increasing the rate at which the body breaks down cholesterol.
While Ursodiol is not FDA-approved for pet use, veterinarians commonly prescribe it for certain conditions, especially those that affect the liver and gallbladder:
Liver
Chronic hepatitis
Non-alcoholic fatty liver disease
Juvenile fibrosing liver disease
Cirrhosis
Congenital portosystemic shunts
Gallbladder
Gallstones
Primary sclerosing cholangitis
A buildup of toxic acid
How is Ursodiol administered?
Ursodiol is administered orally twice a day with food to increase absorption and to prevent gastrointestinal side effects (e.g., nausea, upset stomach, or vomiting). Allow plenty of accessible water for your pet upon ingestion.
Ursodiol is available in 300 mg capsules and 250 mg pills/tablets only.
The usual Ursodiol dosage for dogs is 2.5 - 7 mg per pound of body weight. For example, a 60-pound dog may be prescribed a 300 mg capsule. For cats, the usual Ursodiol dosage guideline is 5 - 7 mg per pound of body weight. A 25-pound cat may be prescribed a 125 mg, which is half of a scored 250 mg tablet.
This must not replace your vet's advice for your pet, so make sure to consult with your vet before veterinary usage. The exact dosage may depend on many factors like the severity of the condition, the specifics of the condition, the size of the pet, and the overall health of the pet. Therefore, every unique treatment is on a case-by-case basis.
Never stop or start any medication in your cat without consulting your veterinarian first. Follow through with an entire recommended course of treatment, giving the recommended dosage at the prescribed times.
What are the precautions of which you should be aware?
Medications like antacids, those with aluminum, those with estrogen may have negative interactions with Ursodiol. Consult your veterinarian about other medications and/or other supplements that your pet takes.
What are the potential Ursodiol side effects of which you should be aware?
Both pets' most common adverse reactions are vomiting, lethargy, decreased appetite, diarrhea, headache, nausea, or upset stomach. If allergic reactions are experienced, such as hives, facial swelling, or difficulty breathing, seek emergency medical attention from your veterinarian or take to a local emergency veterinary clinic.
Frequently Asked Questions
How long does It take for Ursodiol to work in cats and dogs?

The medication releases in about one to two days to give your pet instant relief.

How long does Ursodiol stay within the pet's body?

It takes up to 24 hours for the medicine to leave your pet's system and stop working.

What should I do if I miss a Ursodiol dose?

If you miss a dose of Ursodiol, administer the dose as soon as you can. If you are close to the second dose, skip the one you missed to avoid the risk of overdosing your pet. In case you are unsure of what to do, contact your veterinarian.

What should I do if I give my pet a double dose of Ursodiol?

Ask your pet's vet immediately if you have given them a double dose of Ursodiol. You may be asked to bring in your dog or cat for a check-up. You may also be asked to visit a veterinary facility that is equipped to handle emergencies.

How should Ursodiol be typically stored?

Store Ursodiol at room temperature. Keep away from heat and moisture. Keep away from your children and pets.
Concluding Thoughts
The most important thing that you should know about Ursodiol is its power to protect your pet from a variety of toxic levels of bile and cholesterol that specifically affect their liver and gallbladder organs.
DISCLAIMER: Ask your veterinarian or consult with one of our pet care specialists at 1-800-844-1427. Though not FDA-approved for veterinary use, Ursodiol is a prescription-only medical product for cats and dogs. This informative article is not meant to substitute for the diagnosis, treatment, and professional advice from your veterinarian or other qualified professionals regarding a medical condition.
Side Effects & Warnings
If your dog suffers an allergic reaction such as hives, swelling of lips, tongue or face or difficulty breathing seek immediate emergency veterinary medical attention and discontinue dosages.

Other less serious side effects may occur such as nausea or upset stomach, diarrhea or headache. If these, or any other side effects seem unusual or bothersome to your animal talk to your veterinarian.
Antacids or any medications including aluminum may cause Ursodiol to be ineffective. Estrogen increases cholesterol counteracting the effects of Ursodiol.

Contact your veterinarian if you add any other medications or supplements to ensure it will not inhibit or negatively interact.
Ingredients
Ursodiol, Colloidal silicon dioxide, magnesium stearate and starch (corn). Gelatin capsules contain gelatin and titanium dioxide. The capsules are printed with edible ink containing black iron oxide.
Directions
The amount of Ursodiol prescribed depends upon the severity of your pet's illness. Follow dosage prescribed by your veterinarian and allow for plenty of water for your pet to intake upon ingesting.