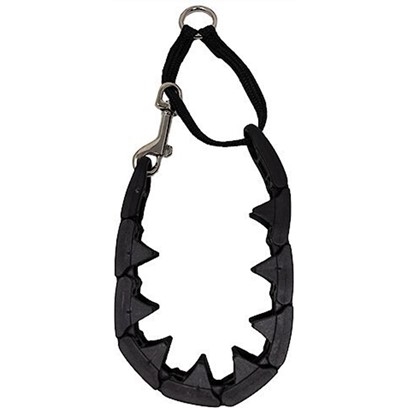 Triple Crown Training Collar
Typical Consumer
Price
$

9.36
PETPLUS
Member Price Cannot be combined with other offers
Every time a new member signs up, we will donate a FREE membership to a Best Friends adopted animal. Best Friends is America's largest animal sanctuary.
YOUR FUTURE PETCARE NEEDS
Our customers typically save close to $200/yr when purchasing preventatives as members of PetPlus.
PetPlus is a membership plan that gives you wholesale pricing on preventatives, supplements and speciality foods.
With Free Shipping always, no minimums.
Why Become A Member? Additional Ways To Save With PetPlus
Typical Annual Savings "For Your Pet
| | | | | | | | |
| --- | --- | --- | --- | --- | --- | --- | --- |
| | | | | | | | |
| | Typical Annual Cost | $40 | $190 | $95 | $112 | $200 | |
| | PetPlus Annual Cost | $12 | $110 | $55 | $68 | $150 | |
| | Sample Annual PetPlus Savings | $28 | $80 | $40 | $44 | $65 | |
| | | | | | | $242 | |
Typical Annual Cost
PetPlus Annual Cost
Sample Annual PetPlus Savings
We're Here to Help You Every Step of the Way
| | |
| --- | --- |
| Wholesale Prices on Pet Medication & Supplements | |
| Free 24/7 Pet Help provided by whiskerDocs | |
| Wholesale Prices on RX & Premium Foods and Treats | |
| Convenient Medication Pickup Option | |
| Free Delivery on Medication | |
Product Description
The Triple Crown Training Collar provides gentle effective control in a patented humane design. We always recommend proper usage of these collars for ultimate pet safety; you can view training guides and video lessons available for free online at www.aboutdogtraining.com.
Are Triple Crown Collars Safe?
Yes, the Triple Crown collar is specifically made for dogs that pull. This training collar's design is as humane as possible, with smoother prongs shorter than those on a metal prong collar. The Triple Crown collar is designed so that it doesn't pinch or choke your furry friend. Because of the well-thought design, the collar stays high up on the neck in the correct position.
The Triple Crown collar prevents the dog from snapping and pulling by applying pressure at each point against the dog's neck. The Triple Crown collar is constructed from hard plastic with links joined together, producing a watch band-like fit. The link design is easier to remove and put one. Also, the pet parent can remove or add a link for that perfect fit around their dog's neck.
How Do You Remove a Triple Crown Dog Collar Link?
To remove a Triple Crown dog collar is a simple process that doesn't require much effort. The Triple Crown dog collar has links that snap together and are easy to remove. You have to bring the points of two connecting prongs together and twist the link outwards to undo them. Next time, when you want to put the collar back on, snap the links back together.
Since these collars are easy to use, they are regarded highly by parents of dogs that constantly pull for obedience training. The collar works well without choking your dog and trains the dog not to pull on the lease.
How To Use a Triple Crown Collar?
Using a Triple Crown collar is pretty straightforward, thanks to a link design that works well. Pet parents can link and unlink the collar to put it on and remove it from the dog's neck. Here is a guide on how to use a Triple Crown Collar.
Make sure that the collar is not too tight but just snug enough
Remove or add links to ensure that the collar has a snug fit
Unsnap the Triple Crown collar at any link using a firm left-to-right twist motion
Use your thumb and forefinger to snap the links back together
Move the collar to the top of your dog's neck, which is the best position for it to work
Now, attach your leash to the o-ring on the collar
To remove the collar, use your thumb and forefinger and make the same left-to-right twist motion to unsnap a link
Don't try and slip the Triple Crown collar over your dog's head
What Is the Best Dog Collar To Stop Pulling?
There are several types of dog collars that are designed for training dogs that pull on the leash. Some popular training collars are the martingale dog training collar, prong collar, choke chain, Lupi harness, and electronic dog collar. All of these collars are designed to stop your dog from pulling on the leash. However, while some are not that effective, others are uncomfortable for your dogs.
On the other hand, the Triple Crown dog collar is hailed by many for being the best training collar for dogs. This is because of its hard plastic construct and shorter, smoother prongs that don't pinch or choke your furry best friend. Moreover, removing and putting a Triple Crown collar is as easy as unsnapping a link.
How Do You Size a Triple Crown Collar?
To ensure that your Triple Crown collar works the best in training your dog, it has to be the right fit. According to the official training collar guide, the collar should be snug but not tight around your dog's neck for it to work effectively. Pet parents can add or remove the links from the collar to ensure a proper fit. Pet parents can purchase additional links aftermarket, which means they can use the Triple Crown collar on the largest of dogs without any issues.
Snapping and unsnapping of links is done with a quick left-to-right twist at the connecting point. Ensure that the collar is resting on the top of the neck for it to work best. It's recommended that you at least a 6-foot leash and treats to reward when your dog responds to the collar and stops pulling on the leash.
Are Prong Collars Cruel?
When appropriately used, prong collars like Triple Crown collar are the safest obedience training collars for dogs. The prong collars have a link design that applies pressure all around the dog's neck instead of focusing the pressure in one area, which might cause damage.
The collar has to be fitted correctly and placed on top of the neck just behind the ear to ensure that prong collars don't hurt your dog. The best fit is when you can insert your finger under the collar with a bit of resistance. Don't let the collar drop as it may pinch the dog or cause injury if it slips out of the collar. In a nutshell, with due diligence on using a prong collar, these are no threat to dogs at all.
Do Vets Recommend Prong Collars?
It's an ongoing debate whether prong collars for dogs are safe or not. There's no recorded professional stance within the vet community against the prong collars. However, what vets agree upon is that prong collars should be used under supervision and mixed with behavioral training to be effective like any other training device. Moreover, a dog shouldn't be left unattended with the prong collar or trained by inflicting pain or negative reinforcement.
What Is a Dominant Dog Collar?
A dominant dog collar is a special kind of training collar that is designed for aggressive dogs. At first, it may look like a commonplace nylon collar, but these are excellent to take the fight out of the particularly aggressive dog. By simply lifting the collar straight up, the handler can correct the aggressive behavior of the dog.
Aggressive dogs require a dominant dog collar because other collars like Triple Crown collar overstimulate and cause more aggression. On the other hand, the dominant dog collar lets the handler gently take the front feet of dogs above the ground that sends a message that they have complete control over the dog. With persistence and repetition, pet parents can tame most aggressive dogs with a dominant dog collar.
Are Dominant Dog Collars Safe?
Dominant dog collars are the safest and most painless method to train an unruly or aggressive dog when appropriately used. It sends a message to the dog that the handler has complete control over them, which helps them be more submissive. Pulling on the dominant dog collar slowly to stop the aggression and lifting their feet off the ground for a few seconds throws them off guard and forces them to calm down.
Side Effects & Warnings
Proper training is essential to ensure pet safety; you can view training guides and video lessons available for free online at www.aboutdogtraining.com. Improper usage can cause injury to your dog's neck.