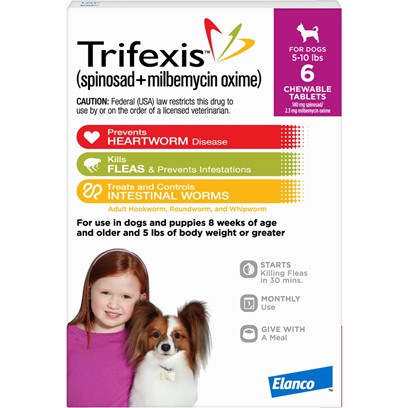 Every time a new member signs up, we will donate a FREE membership to a Best Friends adopted animal. Best Friends is America's largest animal sanctuary.
YOUR FUTURE PETCARE NEEDS
Our customers typically save close to $200/yr when purchasing preventatives as members of PetPlus.
PetPlus is a membership plan that gives you wholesale pricing on preventatives, supplements and speciality foods.
With Free Shipping always, no minimums.
Why Become A Member? Additional Ways To Save With PetPlus
Typical Annual Savings "For Your Pet
| | | | | | | | |
| --- | --- | --- | --- | --- | --- | --- | --- |
| | | | | | | | |
| | Typical Annual Cost | $40 | $190 | $95 | $112 | $200 | |
| | PetPlus Annual Cost | $12 | $110 | $55 | $68 | $150 | |
| | Sample Annual PetPlus Savings | $28 | $80 | $40 | $44 | $65 | |
| | | | | | | $242 | |
Typical Annual Cost
PetPlus Annual Cost
Sample Annual PetPlus Savings
We're Here to Help You Every Step of the Way
| | |
| --- | --- |
| Wholesale Prices on Pet Medication & Supplements | |
| Free 24/7 Pet Help provided by whiskerDocs | |
| Wholesale Prices on RX & Premium Foods and Treats | |
| Convenient Medication Pickup Option | |
| Free Delivery on Medication | |
Product Description
Meet the Powerful Parasite Protector: Trifexis!
Trifexis is the veterinarian-approved dog medication that protects your dogs from various dangerous tiny parasites, internal and external. Trifexis is a monthly, chewable oral tablet that also prevents vicious heartworm disease. Trifexis ensures that your pup is in the best lovable condition that he or she can be.
How does Trifexis work?
Trifexis is a medication with two active ingredients (Spinosad and Milbemycin Oxime). Spinosad is known to prevent and control flea infestations. Spinosad paralyzes the flea through the insect's nervous system and eventually kills the flea.
The second active ingredient, milbemycin oxime, prevents heartworm disease and effectively controls three dangerous intestinal worms (i.e., adult roundworms, hookworms, and whipworms). Milbemycin Oxime is a powerful parasiticide and 100% effective heartworm preventative for the heartworm's immature form called Dirofilaria immitis that is transmitted by a mosquito.
How is Trifexis administered?
Trifexis is administered orally once a month and protects your dog for the next 30 days. These beef-flavored chewable tablets are artificially made from pork-based proteins and hydrolyzed soy. The chewable tablets can be used as dog treats or, most effectively, eaten with the dog's food.
What are the potential side effects of which you should be aware?
Be wary of the use of Trifexis in pregnant or breeding female dogs and epileptic dogs. Trifexis can be toxic if combined with other medications such as medications that contain the ingredient ivermectin (found in Heartgard Plus which is another effective heartworm preventative).
Test for heartworm disease before using Trifexis. The final dose must be given no fewer than three months following the last exposure to mosquitoes. To ensure heartworm disease prevention, observe your dog for one hour after administration. Readminister a dose if the dog vomits.
Trifexis's most common adverse reactions reported are vomiting, lethargy, decreased activity, itching, decreased appetite, and diarrhea. Other dog sensitivities could demonstrate redness on their skin, eyes, ears, etc.
We hope that the below FAQs can answer some of the reviewers' and your concerns.
FAQ
Does Trifexis Kill Ticks?
Before knowing the answer to this question, you must understand what is Trifexis? Trifexis medication for dogs is a beef-flavored chewable tablet for dogs. The Trifexis ingredients include Milbemycin Oxime and Spinosad.
Tick prevention with Trifexis is not a thing since the medication only works on heartworm, fleas, hookworms, roundworms, and whipworms. For ticks, pet parents need to use the drug along with suitable tick prevention medication.
Does Trifexis Prevent Ticks?
No, tick prevention with Trifexis is not possible because Trifexis is not effective against ticks. So, what does Trifexis cover? The Trifexis medication for dogs prevents heartworm disease, prevents fleas infestations, and kills fleas. It also treats and controls adult whipworm, hookworm, and roundworm in dogs.
Therefore, if you are looking for a medication to combat ticks, you will have to use the popular combination of Trifexis and Bravecto together, where the latter is a famous tick-killing medication.
Is Trifexis for Fleas and Ticks?
If you are wondering, does Trifexis prevent fleas, or does Trifexis kill flea eggs? The answer is a resounding yes. But when it comes to ticks, Trifexis is of no use. This is because Trifexis has two active ingredients, namely Milbemycin Oxime and Spinosad. These are effective against fleas, heartworm disease, and three types of intestinal parasites.
To ensure complete protection for their dogs against ticks, fleas, and parasites, dog parents must consider a combination of products like Frontline or Bravecto for tick control and Trifexis for fleas and parasites.
What does Trifexis cover for dogs?
Trifexis covers three types of intestinal parasites, namely hookworms, roundworms, and whipworms. Additionally, the medication also treats and controls flea infestation in dogs.
Trifexis kills fleas within four hours of application, which means it doesn't give fleas time to lay eggs, making it very effective. Lastly, the medication also controls and prevents heartworm disease in dogs.
How Does Trifexis Work on Ticks?
By composition, Trifexis doesn't work on ticks. However, its active ingredients are effective against heartworms, intestinal parasites, and fleas. The Trifexis flea control is the best in the biz as it kills fleas within four hours of landing on your dog and doesn't give fleas time to lay eggs on your pet.
But cannot say the same for Trifexis tick control. To protect your dog against both fleas and ticks, pet parents have to consider using a robust tick preventive measure alongside Trifexis.
What to Use with Trifexis for Ticks?
So, what tick prevention can be used with Trifexis? Trifexis can be paired with any number of products for tick prevention. However, dog parents usually pick options like Bravecto with Sentinel spectrum during tick and flea season.
The difference between Bravecto and Sentinel is that the former is a flea and tick preventative, and the latter protects against parasites. So basically, Trifexis is Bravecto and Sentinel mashed together, minus the tick prevention. Therefore, you can go for Trifexis and a tick collar or shampoo.
Can I Use a Tick Collar with Trifexis?
If you live in an area where ticks are commonplace, it's best to use a tick preventive along with Trifexis. The most common type of tick prevention method is a tick collar.
Dog parents can consider the combination of Trifexis and Seresto collar. Trifexis is an oral medication to be given monthly and Seresto collar for eight months of tick control. For this combination, administer the medicine first and then put the collar on a different day.
Can You Use Trifexis and Tick Shampoo?
Yes, Trifexis is a flea preventive and also helps against fleas and intestinal parasites. But it's not very effective against ticks, and for that, you need additional tick preventive measures. If your dog already has ticks, it's better to use an effective tick shampoo to get rid of existing ticks and use tick preventives like Bravecto or Seresto.
How Effective Is Trifexis for Ticks for Dogs?
Trifexis is not at all effective against ticks in dogs. However, the chemical composition of the medication makes it effective against fleas, heartworms, roundworms, hookworms, and whipworms.
For tick control, the active ingredient required is Fipronil, Permethrin, and Pyrethrins. None of these are present in Trifexis, which makes it pretty ineffective against ticks. Consider using a tick repellant like a collar or chewable along with Trifexis for tick control.
What Species of Ticks Is Trifexis Capable Of Killing?
Any tick preventive medicine needs to have Fipronil, Permethrin, and Pyrethrins as an active ingredient to kill ticks. On the other hand, Trifexis comprises Milbemycin Oxime and Spinosad, which are effective against three kinds of intestinal parasites, fleas and heartworm. Therefore, effectively Trifexis doesn't kill any type of ticks in dogs.
Concluding Thoughts
The most important thing that you should know about Trifexis is its power to protect your dog from tiny parasites and the dangerous heartworm disease.
DISCLAIMER: Ask your veterinarian or consult with one of our pet care specialists at 1-800-844-1427. This informative article is not meant to substitute for the diagnosis, treatment, and professional advice from your veterinarian or other qualified professionals regarding a medical condition.
An effective and affordable alternative to Trifexis is
Sentinel
Side Effects & Warnings
Adverse reactions to Trifexis include vomiting, itching, ear redness, skin redness and inflammation, loss of appetite, diarrhea, and lethargy. Use Trifexis with caution in dogs with epilepsy. Puppies less than 14 weeks old may excessively vomit. Consult your veterinarian in regard to pregnant or lactating dogs before giving them Trifexis. If your dog experiences any listed effects, contact your veterinarian immediately. Trifexis is not meant for any Collie breed dogs.
Do not use ivermectin in addition to Trifexis. Consult your veterinarian regarding the addition of any other medication, supplement, or vitamins.
Ingredients
Trifexis contains:

Spinosad, Milbemycin oxime
Directions
Dog must be tested by a veterinarian, and rid of worms, prior to taking Trifexis. Administer Trifexis orally according to prescribed dosage, based on weight.