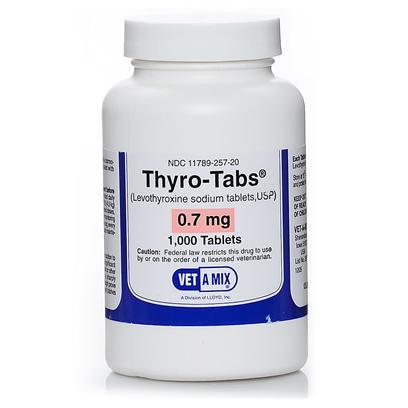 Typical Consumer
Price
$

0.07
PETPLUS
Member Price Cannot be combined with other offers
Every time a new member signs up, we will donate a FREE membership to a Best Friends adopted animal. Best Friends is America's largest animal sanctuary.
YOUR FUTURE PETCARE NEEDS
Our customers typically save close to $200/yr when purchasing preventatives as members of PetPlus.
PetPlus is a membership plan that gives you wholesale pricing on preventatives, supplements and speciality foods.
With Free Shipping always, no minimums.
Why Become A Member? Additional Ways To Save With PetPlus
Typical Annual Savings "For Your Pet
| | | | | | | | |
| --- | --- | --- | --- | --- | --- | --- | --- |
| | | | | | | | |
| | Typical Annual Cost | $40 | $190 | $95 | $112 | $200 | |
| | PetPlus Annual Cost | $12 | $110 | $55 | $68 | $150 | |
| | Sample Annual PetPlus Savings | $28 | $80 | $40 | $44 | $65 | |
| | | | | | | $242 | |
Typical Annual Cost
PetPlus Annual Cost
Sample Annual PetPlus Savings
We're Here to Help You Every Step of the Way
| | |
| --- | --- |
| Wholesale Prices on Pet Medication & Supplements | |
| Free 24/7 Pet Help provided by whiskerDocs | |
| Wholesale Prices on RX & Premium Foods and Treats | |
| Convenient Medication Pickup Option | |
| Free Delivery on Medication | |
Product Description
Ultimate Guide to Thyro-Tabs (L-Thyroxine)
Meet the Pet Thyroid Replacement: Thyro-Tabs!
Thyro-Tabs is an FDA-approved, veterinarian-recommended medication that treats hypothyroidism in dogs and cats. Thyro-Tabs is a daily oral tablet that is determined by the pet's blood levels of Thyroxine. The prescription is sure to provide your pet with relief and overall improvement in health.
How do Thyro-Tabs work?
Your cat or dog will be tested for Thyroxine hormone levels of the bloodstream. Thyroxine is the main hormone secreted into the bloodstream by the thyroid gland. Too much production of Thyroxine released into the bloodstream causes hyperthyroidism, and too little production of Thyroxine by the thyroid gland is known as hypothyroidism.
If the pet's bloodstream has a low level of Thyroxine (i.e., hypothyroidism), Thyro-Tabs works as a synthetic hormone replacement where the active ingredient Levothyroxine replaces the missing thyroid hormone. The ingredient Levothyroxine is absorbed into the bloodstream and carries out the tasks that a thyroid hormone usually would.
This treatment should demonstrate more energy and vitality in your pet!
How are Thyro-Tabs administered?
Thyro-Tabs are administered orally once a day and aid dogs and cats' low circulating thyroid hormone (i.e., hypothyroidism). This is done with the synthetic replacement thyroid therapy. The oral tablets can be given directly or mixed together to be eaten with the pet's food.
From 0.1 to .0.2 per 10 lbs. of body weight, the initial daily dose is based on the pet's weight. The medication is administered either at once in the morning or once in evening installments. The dosage is then adjusted according to the changing response in the pet's bloodstream. The Thyro-Tab pills or tablets that are available are 0.1, 0.2, 0.3, 0.4, 0.5, 0.6, 0.7, 0.8, and 1.0 mg.
Peak therapeutic effect may not be reached until four to six weeks after the first administration.
What are the precautions of which you should be aware?
Pets who are breeding, pregnant, or nursing have not been evaluated. Pets with underlying heart conditions or diagnosed cardiac disease should be closely monitored. Those who take cardiac medication should not take this medication due to negative interactions.
What are Thyroxine tabs side effects of which you should be aware?
There are no side effects in most cases; however, Thyro-Tabs rare adverse reactions reported are vomiting, anorexia, lethargy, hyperactivity, dermatitis, excessive thirst, increased urination, and diarrhea. Consult a veterinarian if any of the above occur.
Frequently Asked Questions
What are Levothyroxine side effects?

Check with your veterinarian immediately if any of the following side effects occur while taking levothyroxine: decreased appetite, itchiness, polydipsia, polyurinia, and increased or decreased activity level.

What is the difference between Thyro-tabs for dogs and cats?

In terms of Thyro-Tab dosage, cats take as much as humans but dogs require a higher dosage more than humans. In an overdose, cats may appear apathetic, and dogs may appear more hyperactive.

Is Levothyroxine gluten free?

Yes. Many prescription medicines contain gluten. Check your medicine cabinet for kinds of starches, dextrate or dextrin, maltose, or caramel coloring. These derive from potato, corn, tapioca, or wheat.

What is Levothyroxine?

The active ingredient Levothyroxine is a thyroid medicine that regulates production of Thyroxine, a hormone normally produced by a pet's thyroid gland and returns their energy and vitality. In veterinary medicine, Levothyroxine is absorbed into the bloodstream and acts as a synthetic thyroid hormone in order to treat hypothyroidism in cats and dogs.

What do I do if I miss a dose of Thyroxine Tab?

Most medications do the same: if a dose is missed, take the next dose as soon as possible, keep a steadily regular schedule, and do not administer double doses.
Concluding Thoughts
The most important thing that you should know about Thyro-Tab (L-Thyroxine) is its power to treat hypothyroidism in your cat or dog by regulating low levels of Thyroxine from their thyroid gland in their bloodstream.
DISCLAIMER: FDA law restricts Thyro-Tabs to use by or on the order of a licensed veterinarian for the best pet health care advice. As with all drugs, side effects may occur. Ask your veterinarian or consult with one of our pet care specialists at 1-800-844-1427. This informative article is not meant to substitute for the diagnosis, treatment, and professional advice from your veterinarian or other qualified professionals regarding a medical condition. Ask your veterinarian whether Thyro-Tabs is suitable for your dog. Follow dosage recommendations as prescribed by your licensed veterinarian, as the severity of your pets skin condition will dictate different medication amounts and other specifications.
Side Effects & Warnings
There are no side effects in most cases. Do not administer the medicine on animals with allergic reactions to it. Also, exclude animals suffering from Addison's disease and be careful when using the medication in animals with increased blood pressure. Ask the veterinarian about the drugs the medication would interact with, when used together. Remember to feed the animal vitamin or mineral combinations an hour before or after 4 hours of administration.
There can be differences when the pet has a preexisting heart condition; consult a veterinarian regarding these risks. The animals will have no issues with side effects if the dosage is prescribed by considering the blood levels of thyroxine.
However, medication overdose can lead to adverse reactions like increased thirst and urination, behavior change, aggressiveness, incapacity to bear with heat etc. Such symptoms of medication overdose indicate a condition known as thyrotoxicosis, which asks for medical help.
Ingredients
Levothyroxine
Thyro-tabs is a synthetic thyroid hormone in veterinary medication mainly for use in the management of conditions related to hypothyroidism in dogs. Hypothyroidism occurs when the gland does not produce the required quantity of thyroid. When applied into animal's body, Thyro-tabs supplies thyroid hormone, which will quickly relieve symptoms caused by hypothyroidism. The medication has shown proven results in treating the medical symptoms caused due to thyroid related autoimmune diseases. However, the condition might demand prolonged or even lifetime treatment to ensure better results. The medication is available only by prescription from a qualified veterinarian and comes in easy to break scored tablets.
Directions
The initial daily dose is based on weight: 0.1 per 0.2 mg/10 pounds to be administered daily, either at once or in morning and evening installments. This dosage is then adjusted according to the response in the dog's blood. Thyro-Tabs are to be taken orally, either directly or together with food.