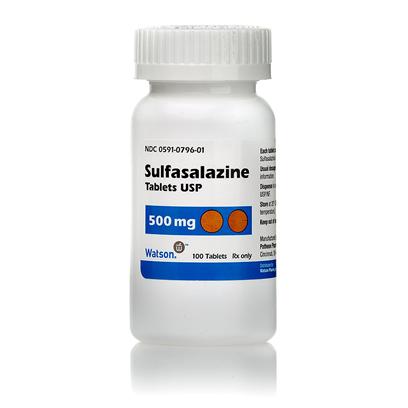 Typical Consumer
Price
$

0.28
PETPLUS
Member Price Cannot be combined with other offers
Every time a new member signs up, we will donate a FREE membership to a Best Friends adopted animal. Best Friends is America's largest animal sanctuary.
YOUR FUTURE PETCARE NEEDS
Our customers typically save close to $200/yr when purchasing preventatives as members of PetPlus.
PetPlus is a membership plan that gives you wholesale pricing on preventatives, supplements and speciality foods.
With Free Shipping always, no minimums.
Why Become A Member? Additional Ways To Save With PetPlus
Typical Annual Savings "For Your Pet
| | | | | | | | |
| --- | --- | --- | --- | --- | --- | --- | --- |
| | | | | | | | |
| | Typical Annual Cost | $40 | $190 | $95 | $112 | $200 | |
| | PetPlus Annual Cost | $12 | $110 | $55 | $68 | $150 | |
| | Sample Annual PetPlus Savings | $28 | $80 | $40 | $44 | $65 | |
| | | | | | | $242 | |
Typical Annual Cost
PetPlus Annual Cost
Sample Annual PetPlus Savings
We're Here to Help You Every Step of the Way
| | |
| --- | --- |
| Wholesale Prices on Pet Medication & Supplements | |
| Free 24/7 Pet Help provided by whiskerDocs | |
| Wholesale Prices on RX & Premium Foods and Treats | |
| Convenient Medication Pickup Option | |
| Free Delivery on Medication | |
Product Description
IBS can be a painful and frustrating disease. It's a condition in which the stomach and/or intestine is chronically infiltrated by inflammatory cells. Luckily, there's help for your pet and for you. Sulfasalazine acts as both an effective antibacterial and anti-inflammatory agent. It aids in the treatment of inflammatory bowel disease and colitis. Talk to your veterinarian about Sulfasalazine to find out if it's right for your pet.

Sulfasalazine is the Generic Alternative to Azulfidine.
Sulfasalazine is available as 500 mg tablets; as delayed-release and as enteric-coated tablets. The normal dose in dogs is 20 to 50 mg/kg every 8 hours for 3-6 weeks depending on the severity of the condition as well as the response of the animal under treatment. The maximum permissible dosage of sulfasalazine is 1 g per dose. For best results, administer Sulfasalazine after meals, and get the pet to swallow the tablets in whole. In cats, a daily dose of 10 to 20 mg/kg is suggested, which should be used with caution as felines are generally responsive to salicylates.
Some of the commonly found side effects include skin rash, pruritus, urticaria, Heinz body anemia, blood dyscrasias, hepatitis, renal toxicity, dry eye, low sperm count, etc. Non-enteric-coated forms of sulfasalazine might result in gastrointestinal disturbances along with or without anorexia, nausea, or diarrhea.
Side Effects & Warnings
Side effects of sulfasalazine may include KCS (dry eye) with long-term use. Other side effects that may occur include jaundice, hemolytic anemia, vomiting, and allergic dermatitis.

Sulfasalazine is not safe to use in pregnant animals or those, which are allergic to the drug, sulfonamides, or salicylates. Do not treat animals with intestinal or urinary tract blockages and conditions like porphyria with this drug. Administer this drug with caution in pets with fever, jaundice, renal or liver conditions, and blood dyscrasias as they are high-risk groups. Conduct periodic urine analysis and liver function tests for animals undergoing Sulfasalazine therapy. It can interact with many medications like Digoxin, Folic acid, and Sulfonylureas, which can result in complications like low absorption and defective hepatic metabolism. Sulfasalazine may have adverse interactions with other drugs. Talk to your veterinarian or pharmacist before giving your pet other medications.
Ingredients
Sulfasalazine 500mg
Sulfasalazine is a sulfonamide drug with both antimicrobial and anti-inflammatory properties. It is indicated in veterinary medicine for managing inflammatory bowel disease, ulcerative colitis, Crohn's disease, and rheumatoid arthritis. Once administered, Sulfasalazine is broken down into its metabolites of 5-aminosalicylic acid and sulfapyridine, which are readily absorbed. Sulfasalazine is particularly useful in the treatment of colitis in dogs and cats. 
Directions
Use as directed by your veterinarian. Allow plenty of water for your pet to drink.
The usual dose for dogs is 10-15mg/pound every 8 hours. The usual dose in cats is 5-10mg/pound given once a day.