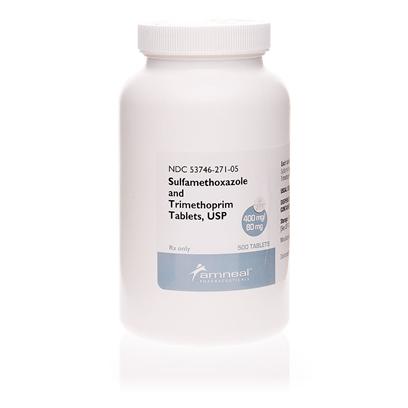 Sulfamethoxazole and Trimethoprim
Typical Consumer
Price
$

0.17
PETPLUS
Member Price Cannot be combined with other offers
Every time a new member signs up, we will donate a FREE membership to a Best Friends adopted animal. Best Friends is America's largest animal sanctuary.
YOUR FUTURE PETCARE NEEDS
Our customers typically save close to $200/yr when purchasing preventatives as members of PetPlus.
PetPlus is a membership plan that gives you wholesale pricing on preventatives, supplements and speciality foods.
With Free Shipping always, no minimums.
Why Become A Member? Additional Ways To Save With PetPlus
Typical Annual Savings "For Your Pet
| | | | | | | | |
| --- | --- | --- | --- | --- | --- | --- | --- |
| | | | | | | | |
| | Typical Annual Cost | $40 | $190 | $95 | $112 | $200 | |
| | PetPlus Annual Cost | $12 | $110 | $55 | $68 | $150 | |
| | Sample Annual PetPlus Savings | $28 | $80 | $40 | $44 | $65 | |
| | | | | | | $242 | |
Typical Annual Cost
PetPlus Annual Cost
Sample Annual PetPlus Savings
We're Here to Help You Every Step of the Way
| | |
| --- | --- |
| Wholesale Prices on Pet Medication & Supplements | |
| Free 24/7 Pet Help provided by whiskerDocs | |
| Wholesale Prices on RX & Premium Foods and Treats | |
| Convenient Medication Pickup Option | |
| Free Delivery on Medication | |
Product Description
Sulfamethoxazole and trimethoprim are both antibiotics that treat different types of bacterial infections in the body such as urinary tract and ear infections (otitis), bronchitis, and certain types of diarrhea.

Sulfamethoxazole is a sulfonamide antibiotic that limits the growth of bacteria. Sulfonamides inhibit the synthesis of folic acid, important to bacterial DNA synthesis. Trimethoprim works by starving the bacteria of nucleotides necessary for DNA replication.
Some of the commonly reported side effects of Trimethoprim include loss of appetite, nausea, diarrhea, fever, anemia, allergic inflammations, hives, dry eyes, and seizures.
Never use this medication in animals that are allergic to sulfonamides or in those with known liver or kidney ailments or blood-related disorders. It is not safe to use this drug in pregnant and lactating animals. Disclose the complete medication history of the pet to the veterinarian before starting the therapy, as Trimethoprim can adversely interact with certain medicines like methotrexate, phenylbutazone, salicylates, anticoagulants, etc. The animals should have access to clean drinking water at all times while undergoing Trimethoprim therapy.
Side Effects & Warnings
Stop giving the medication and seek emergency veterinary medical attention if your pet experiences an allergic reaction (difficulty breathing, closing of the throat, swelling of the lips, tongue or face, or hives), unusual bleeding or bruising, or yellow skin or eyes. Other less serious side effects may also occur. Continue to give the medication and talk to your veterinarian if your pet experiences fatigue, dizziness, nausea, vomiting, decreased appetite, diarrhea, weakness, or increased sensitivity to the sun. Side effects other than those listed may occur. Talk to your veterinarian about any side effect that seems unusual or bothersome to your pet..
Do not use in pregnant or nursing animals. Leave plenty of water for your pet to drink. Report any unusual side effects to your veterinarian.
Do not give this medication to pets allergic to it or other sulfonamides (sulfa drugs). Avoid prolonged exposure to sunlight. This medication may increase sensitivity of the skin to sunlight.
Ingredients
Sulfamethoxazole USP 400mg/Trimethoprim 80mg

Sulfamethoxazole USP 800mg/Trimethoprim 160mg
Trimethoprim is a potential sulfa drug with antibacterial properties, which is used in the treatment of many bacterial infections in dogs and cats. It is commonly used against infections of the lungs, urinary tract, skin, and gastrointestinal organs. Trimethoprim is found to be of use in treating conditions like Pneumonia, Enteritis, Otitis media, Prostatitis, Coccidiosis, Kennel cough, and Staphylococcal skin infections among others. The mechanism of Trimethoprim is to hinder the production of tetrahydrofolic acid from Dihydrofolic acid by binding to it. Concurrently it also prevents the bacterial production of Dihydrofolic acid, thereby offering a dual advantage. 
Directions
Use as directed by your veterinarian. Trimethoprim is a prescription drug and should never be used without consulting a licensed veterinarian. It is presented as tablets of 80/400mg and 160/800mg, and suspension of 40/200mg. The recommended daily dose in dogs and cats is 25 to 100 mg/kg given orally, (in two equal doses 12 hours apart) for 1-2 weeks. The medicine can also be given subcutaneously, intramuscularly or intravenously. Take care to complete the course unless specifically directed by the vet as chances of relapse is high.