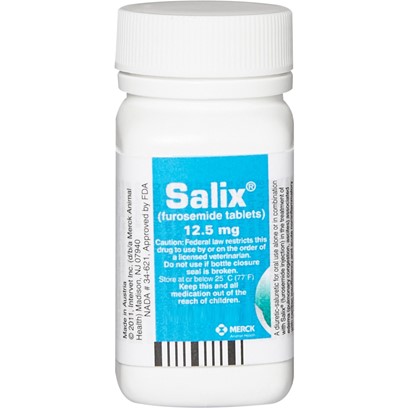 Salix (Lasix, Furosemide)
Every time a new member signs up, we will donate a FREE membership to a Best Friends adopted animal. Best Friends is America's largest animal sanctuary.
YOUR FUTURE PETCARE NEEDS
Our customers typically save close to $200/yr when purchasing preventatives as members of PetPlus.
PetPlus is a membership plan that gives you wholesale pricing on preventatives, supplements and speciality foods.
With Free Shipping always, no minimums.
Why Become A Member? Additional Ways To Save With PetPlus
Typical Annual Savings "For Your Pet
| | | | | | | | |
| --- | --- | --- | --- | --- | --- | --- | --- |
| | | | | | | | |
| | Typical Annual Cost | $40 | $190 | $95 | $112 | $200 | |
| | PetPlus Annual Cost | $12 | $110 | $55 | $68 | $150 | |
| | Sample Annual PetPlus Savings | $28 | $80 | $40 | $44 | $65 | |
| | | | | | | $242 | |
Typical Annual Cost
PetPlus Annual Cost
Sample Annual PetPlus Savings
We're Here to Help You Every Step of the Way
| | |
| --- | --- |
| Wholesale Prices on Pet Medication & Supplements | |
| Free 24/7 Pet Help provided by whiskerDocs | |
| Wholesale Prices on RX & Premium Foods and Treats | |
| Convenient Medication Pickup Option | |
| Free Delivery on Medication | |
Product Description
Salix, also known as Furosemide is a diuretic, which means it expels retained fluids. It is commonly used for dogs and cats suffering from congestive heart failure, liver disease, certain kidney disease and can also be part of a treatment in animals with high blood pressure.


An effective and affordable generic to Salix is Furosemide.
It is important to take a few precautions before administering Salix to the pet. Avoid Salix if the pet is allergic to it or other sulfonamides. As the drug is a potent diuretic-saluretic, large amounts of the drug would cause dehydration and electrolyte imbalance. Therefore, never prescribe the drug to animals with electrolyte imbalance. Use with extreme caution in animals suffering from diabetes and kidney disease. Salix can interact with ototoxic antibiotics such as gentamicin or streptomycin; NSAIDS such as aspirin or Rimadyl; phenothiazines such as acepromazine; and Insulin, digoxin, and beta blockers such as propranolol. Therefore, do not administer the Salix in combination with these drugs. Check the potassium levels in pets before administering the medicine. Salix could reduce serum calcium levels and might be responsible for tetany in animals that have hypocalcemic tendency.
The recommended dose of Salix in dogs and cats is 1-2mg/pound once or twice a day (at 6-8 hour intervals). Cats are generally given a lower dose of the medicine. Higher doses are often administered based on the severity of the symptoms.
Side Effects & Warnings
IMPORTANT SAFETY INFORMATION: SALIX® is a highly effective diuretic and if given in excessive amounts as with any diuretic may lead to excessive diuresis which could result in electrolyte imbalance, dehydration and reduction of plasma volume enhancing the risk of circulatory collapse, thrombosis, and embolism. Therefore, the animal should be observed for early signs of fluid depletion with electrolyte imbalance, and corrective measures administered. Excessive loss of potassium in patients receiving digitalis or its glycosides may precipitate digitalis toxicity. Caution should be exercised in animals administered potassium-depleting steroids. It is important to correct potassium deficiency with dietary supplementation. Caution should be exercised in prescribing enteric-coated potassium tablets. Consult your veterinarian and see product label for full information regarding contraindications, warnings, and precautions.
Ingredients
Furosemide
Salix is a diuretic mainly used in the treatment of congestive heart failure, pulmonary edema, kidney disease, high blood pressure and edema. The drug helps to drain excessive fluids from the body. Oral diuretic tablet plays an important role in the treatment of conditions where removal of abnormally retained fluid is required.
Directions
Salix is available by prescription only. Follow directions given by your veterinarian.


The usual dose for dogs is 1-2mg per pound of body weight given in 6 to 8 hour intervals.


Cats usually receive doses of 1mg per pound of body weight once a day.


Make sure your animal has plenty of fresh water available, this medication will increase the amount your cat or dog urinates.