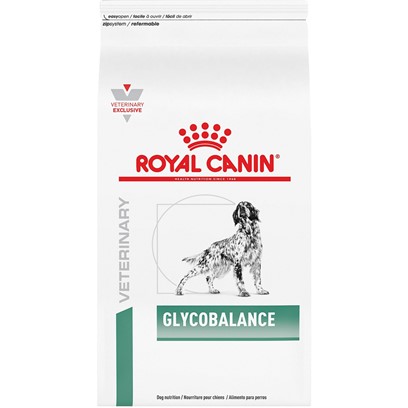 Royal Canin Veterinary Diet Canine Glycobalance Dry Dog Food
Every time a new member signs up, we will donate a FREE membership to a Best Friends adopted animal. Best Friends is America's largest animal sanctuary.
YOUR FUTURE PETCARE NEEDS
Our customers typically save close to $200/yr when purchasing preventatives as members of PetPlus.
PetPlus is a membership plan that gives you wholesale pricing on preventatives, supplements and speciality foods.
With Free Shipping always, no minimums.
Why Become A Member? Additional Ways To Save With PetPlus
Typical Annual Savings "For Your Pet
| | | | | | | | |
| --- | --- | --- | --- | --- | --- | --- | --- |
| | | | | | | | |
| | Typical Annual Cost | $40 | $190 | $95 | $112 | $200 | |
| | PetPlus Annual Cost | $12 | $110 | $55 | $68 | $150 | |
| | Sample Annual PetPlus Savings | $28 | $80 | $40 | $44 | $65 | |
| | | | | | | $242 | |
Typical Annual Cost
PetPlus Annual Cost
Sample Annual PetPlus Savings
We're Here to Help You Every Step of the Way
| | |
| --- | --- |
| Wholesale Prices on Pet Medication & Supplements | |
| Free 24/7 Pet Help provided by whiskerDocs | |
| Wholesale Prices on RX & Premium Foods and Treats | |
| Convenient Medication Pickup Option | |
| Free Delivery on Medication | |
Product Description
Ultimate Guide to Royal Canin Veterinary Diet Canine Glycobalance Dry Dog Food
What Is Royal Canin Veterinary Diet Canine Glycobalance Dry Dog Food?
Royal Canin Glycobalance dog food is a clinically formulated dry dog food that is designed for dogs who have trouble maintaining their blood glucose levels. Aimed at diabetic dogs, this food is a nutritionally complete formula with high levels of soluble and insoluble fibers that help maintain blood glucose levels.
Royal Canin diabetic dog food is also enriched with vitamins and minerals that help maintain your dog's overall health. The high levels of protein help build up lean muscles and muscle mass in your dog. The dog food is also infused with antioxidants that support the health and vitality of your dog.
What Does Royal Canin Glycobalance Do?
Royal Canin's Glycobalance dog food helps your dog maintain his blood sugar levels. When a dog has diabetes, it is difficult for them to maintain a constant blood glucose level. It can fluctuate widely, which can seriously affect the health of your dog. Your dog can appear energetic and then suddenly lethargic.
This phenomenon happens when the body produces insulin to work on the sugar in the dog's blood. In diabetic dogs, the insulin doesn't work as it is supposed to, and the body overproduces insulin to compensate. This results in a drastic drop in blood sugar when the dog has finished digesting the food due to an abundance of insulin in the body.
Royal Canin combats this by using very low levels of starch in their dog food. Low levels of starch, a simple sugar, will lead to the body releasing insulin slowly. This diet also has added soluble and insoluble fibers, which act like complex carbohydrates and take longer to break down. The body releases insulin slowly to break these down.
Thus, Royal Canin Glycobalance dog food helps dogs maintain a more or less constant blood sugar range and helps protect against fluctuating sugar levels. This dog food is also formulated with a moderate fat content. Diabetic dogs tend to put on weight quickly. Low to average levels of fat ensures that your dog doesn't gain excess weight!
Why Should I Be Concerned About Doggy Diabetes?
Canine diabetes can be a severe illness with a wide array of symptoms. Uncontrolled diabetes can lead to vision impairment in the form of cloudy eyes. There is an increased risk of infections that weaken immunity. Your dog might put on excess weight or lose excess weight.
Decreased appetites are common in diabetic dogs, and this can lead to nutritional deficiencies. Your dog can become lethargic, and this affects their quality of life. Some dogs can even become depressed. Diabetes also causes urinary tract infections, kidney failure, seizures, ketoacidosis, and liver enlargement.
These illnesses are why you need to get your dog on a treatment and management plan as soon as possible. Diabetes is not a fatal disease unless it is uncontrolled. Diet plays a big part in diabetes management and treatment. With Royal Canin Glycobalance dog food, you can be assured your dog's health is in the right hands!
Is There a Royal Canin Glycobalance Feeding Guide?
You should feed Royal Canin Veterinary Diet Canine Glycobalance Dry Dog Food according to your dog's health and weight goals. The most recent feeding guide is -
| Dog's Weight | Sedentary Lifestyle | Moderately Active Lifestyle | Highly Active Lifestyle |
| --- | --- | --- | --- |
| 11 lbs | 95g | 109g | 124g |
| 22 lbs | 159g | 184g | 209g |
| 44 lbs | 267g | 310g | 352g |
| 55 lbs | 362g | 420g | 477g |
| 88 lbs | 450g | 521g | 592g |
It is advisable to weigh out your dog's food in grams using a food scale. The amounts mentioned are to be given daily, not twice daily. Thus, if you have an 11 lbs dog with a sedentary lifestyle, then you should divide 95g of Royal Canin Glycobalance dog food into two portions to cover lunch and dinner.
When you are feeding a prescription dog food like this, keep an eye on the number of snacks your dog is getting. You should ask your vet the correct amount of snacks your dog can get so that their blood sugar levels are not affected.
Are There Any Precautions I Should Take When Feeding My Dog Royal Canin Diabetic Dog Food?
When you feed Royal Canin Glycobalance dog food, you should ensure that your dog is not getting excessive treats between meals. While it is normal for us to snack, it is not the best for your diabetic dog. You should ask your vet about training treats and snacks between meals.
Frequently Asked Questions
How many carbs in Royal Canin Glycobalance?
Royal Canin Glycobalance dry dog food contains 10 percent carbs.
Carbohydrate is an important source of energy for dogs, just as it is for humans. They need to be present in your dog's daily diet. Not only do they provide energy, but carbs also generate heat in the dog's body. That allows it to stay active and playful.
Can healthy dogs eat Royal Canin Glycobalance?
Yes, healthy dogs can eat the Royal Canin Glycobalance dog food. It is a canned dog food that is high in nutritional values and can be consumed by healthy dogs.
However, it is to be noted that the Royal Canin Glycobalance dry dog food is specially recommended by vets for dogs suffering from diabetes. So it is best to avoid giving your dogs this product unless prescribed by a licensed professional or vet.
Is Royal Canin Glycobalance good for a diabetic dog?
Yes, the Royal Canin Glycobalance feed is good for a diabetic dog.
This canned product is ideal for helping you maintain your dog's blood sugar levels. Due to diabetes, the dog's glucose levels can fluctuate greatly. That in turn, could lead to serious health risks for your dog. Hence, you need to make sure that they have a balanced blood sugar level.
Some of the common signs that your dog might have diabetes include
Eyes become somewhat cloudy.
Frequent consumption of water.
Urinating frequently (since they are drinking an excessive amount of water).
Infections can be seen on the dog's skin. There might be urinary infections as well.
A noticeable increase in the dog's appetite.
Although there is an increase in appetite, your dog will still lose weight.
In some cases, there can be a decrease in appetite as well.
How does Royal Canin Glycobalance work?
The Royal Canin Glycobalance works by combating high blood sugar levels (diabetes) in your dogs.
The food contains a reduced level of starch. That helps in the slow release of insulin. At the same time, the food allows the dog to maintain healthy body weight. And since the Royal Canin Glycobalance has a moderate fat content, it will help your diabetic dog to maintain muscle mass without gaining any additional weight.
How much Glycobalance do I feed my dog?
Some dogs require less than one cup of Glycobalance, whereas some require up to 9 or 11 cups. That completely depends on the size and weight of your dog. The more its weight, the more feed it will require.
Is Royal Canin Glycobalance grain-free?
Yes, the Royal Canin Glycobalance is grain-free. It has legume or potato contents in it.
When a pet diet is labeled grain-free, it simply means that the food item does not have any sort of grains or grain content in it. These foods lack grains of plants like wheat, corn, rice, oat, etc.
Why do veterinarians recommend Royal Canin?
Veterinarians recommend Royal Canin as it is a clinically tested dog feed that helps tackle high blood sugar levels in dogs. In fact, Royal Canin is one of the most vet-recommended dog feed brands in the world.
Royal Canin is only provided to dogs once a licensed professional or vet prescribes the product. They recommend Royal Canin since it is rich in nutritional value while helping dogs tackle diabetes. At the same time, the feed contributes to a balanced diet for dogs.
What is Royal Canin Glycobalance used for?
Royal Canin Glycobalance is a clinically prepared dog feed that is used to tackle high blood sugar levels (diabetes) in dogs.
High blood sugar, that results from diabetes, can have damaging effects on the dog's body. It stops them from carrying out normal body functions. Dogs suffering from diabetes might also develop heart problems, which in turn can lead to stroke. Most importantly, diabetic dogs develop cataracts, and can even go blind.
Hence, it is important that you tackle these problems as soon as they have been identified, and your vet allows you to feed them the Royal Canin Glycobalance dry dog feed.
How many calories are in Royal Canin Glycobalance?
Royal Canin Glycobalance dry dog feed contains 3,327 kilocalories per kilogram of feed, which is equivalent to 276 kilocalories per cup. How many calories your dog needs will depend on its size. For instance, a dog weighing 55 pounds will require four and a half cups of the feed, whereas one weighing a little over 140 pounds will require twice that amount.
Ingredients
Chicken Meal, Barley, Corn Gluten Meal, Powdered Cellulose, Wheat Gluten, Tapioca, Dried Beet Pulp, Chicken Fat, Natural Flavors, Fish Oil, Psyllium Seed Husk, Potassium Chloride, Salt, Fructooligosaccharides, Choline Chloride, Taurine, Vitamins [Dl-Alpha Tocopherol (Source of Vitamin E), L-Ascorbyl-2-Polyphosphate (Source of Vitamin C), Biotin, D-Calcium Pantothenate, Vitamin A Acetate, Niacin, Pyridoxine Hydrochloride (Vitamin B6), Thiamine Mononitrate (Vitamin B1), Vitamin B12 Supplement, Riboflavin (Vitamin B2), Folic Acid, Vitamin D3 Supplement], Trace Minerals [Zinc Proteinate, Zinc Oxide, Ferrous Sulfate, Manganese Proteinate, Manganous Oxide, Copper Sulfate, Calcium Iodate, Sodium Selenite, Copper Proteinate], L-Carnitine, Marigold Extract (Tagetes Erecta L.), Rosemary Extract, Preserved with Natural Mixed Tocopherols and Citric Acid.
Directions
| Weight | Daily Feeding (Cup) |
| --- | --- |
| 4.4 lbs | 5/8 |
| 6.6 lbs | 7/8 |
| 11 lbs | 1 3/8 |
| 22 lbs | 2 1/4 |
| 33 lbs | 3 |
| 44 lbs | 3 3/4 |
| 55 lbs | 4 1/2 |
| 66 lbs | 5 1/8 |
| 77 lbs | 5 3/4 |
| 88 lbs | 6 3/8 |
| 99 lbs | 6 7/8 |
| 110 lbs | 7 1/2 |
| 121 lbs | 8 |
| 132 lbs | 8 5/8 |
| 143 lbs | 9 1/8 |
| 154 lbs | 9 5/8 |
| 165 lbs | 10 1/8 |
| 176 lbs | 10 5/8 |
| 187 lbs | 11 1/8 |
| 198 lbs | 11 5/8 |
It is recommended that your cat be fed 2 - 4 equal portions of the diet per day.

Transition Instructions

When changing to a new diet, gradually introduce the new food by mixing it with the previous food over a 5 - 7 day period.