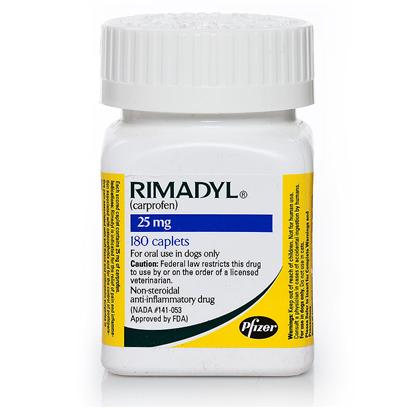 Every time a new member signs up, we will donate a FREE membership to a Best Friends adopted animal. Best Friends is America's largest animal sanctuary.
YOUR FUTURE PETCARE NEEDS
Our customers typically save close to $200/yr when purchasing preventatives as members of PetPlus.
PetPlus is a membership plan that gives you wholesale pricing on preventatives, supplements and speciality foods.
With Free Shipping always, no minimums.
Why Become A Member? Additional Ways To Save With PetPlus
Typical Annual Savings "For Your Pet
| | | | | | | | |
| --- | --- | --- | --- | --- | --- | --- | --- |
| | | | | | | | |
| | Typical Annual Cost | $40 | $190 | $95 | $112 | $200 | |
| | PetPlus Annual Cost | $12 | $110 | $55 | $68 | $150 | |
| | Sample Annual PetPlus Savings | $28 | $80 | $40 | $44 | $65 | |
| | | | | | | $242 | |
Typical Annual Cost
PetPlus Annual Cost
Sample Annual PetPlus Savings
We're Here to Help You Every Step of the Way
| | |
| --- | --- |
| Wholesale Prices on Pet Medication & Supplements | |
| Free 24/7 Pet Help provided by whiskerDocs | |
| Wholesale Prices on RX & Premium Foods and Treats | |
| Convenient Medication Pickup Option | |
| Free Delivery on Medication | |
Product Description
Ultimate Guide to Rimadyl (Carprofen)
Meet the Joint Pain Reliever: Rimadyl!
Rimadyl is the number 1 dog treatment for arthritis, joint, and post-operative pain relief, FDA-approved, and veterinarian-recommended. Rimadyl is a 24-hour non-steroidal anti-inflammatory (NSAID) prescription that comes in capsule or chewable forms. Rimadyl for dogs ensures that your pup can be in their best lovable condition.
How does Rimadyl for dogs work?
Rimadyl is a medication with one active ingredient, Carprofen. Carprofen is a nonsteroidal anti-inflammatory drug (NSAID) like Aspirin and Ibuprofen, which are known to relieve pain and reduce fevers. Carprofen provides daily treatment for arthritis, joint, and post-operative pain by inhibiting inflammation from COX-1 and COX-2 enzymes.
How is Rimadyl administered?
Rimadyl is administered orally once or twice a day and protects your dog for the next 24 hours. They come in capsule or chewable form. The bottles either are 25 mg, 75 mg, or 100 mg. All dogs take 2 mg per pound once a day, or 1 mg per pound once a day.
Which precautions of which you should be aware?
Dogs with kidney, liver, or heart issues should not take Rimadyl. Pregnant or nursing dogs also should not take the product.
What are Rimadyl side effects of which you should be aware?
Intolerance to Rimadyl may result in vomiting, decreased appetite, or diarrhea. Side effects possibly include side effects involving the digestive tract, kidneys, or liver. If any of the above symptoms occur, discontinue Rimadyl and contact your veterinarian.
Frequently Asked Questions
What Is Carprofen for Dogs?
The dog medication Carprofen is a non-steroidal, anti-inflammatory drug (NSAID) of the propionic acid class. The prescription drug offers both analgesic and antipyretic properties. The medicine is typically administered orally and is used to treat pain and inflammation in dogs.
The medicine is commonly sold as dog medicine Rimadyl worldwide. Veterinarians mainly prescribe Carprofen for pets as a supportive treatment for multiple conditions, including various joint and post-operative pains. The Carprofen 25mg for dogs is approved by the US Food and Drug Administration and is entirely safe for your canine friend.
Is Carprofen Safe for My Dog?
If you wonder whether Carprofen 25mg side effects are lethal or the recommended Carprofen dosage for dogs. Worry not. Carprofen or dog anti-inflammatory Rimadyl is perfectly safe for your dog as it is commonly called. The 25mg Carprofen, which vets often prescribe, is similar to naproxen, ibuprofen, or ketoprofen. You may recognize ibuprofen, an NSAID for humans used for headaches, aches, and other minor pains.
However, it has not been established whether the dog medication Carprofen is safe for pregnant, breeding, and lactating dogs. Therefore, in case your dog belongs to any of these categories, be cautious with Carprofen 25mg dosage.
What Does Carprofen Do for Dogs?
Carprofen, commonly called dog anti-inflammatory Rimadyl, is an FDA-approved medication for dogs. The drug is administered for pain and inflammatory relief in dogs. The Carprofen for pets is available as a caplet and is administered orally.
However, there are several disclaimers attached to the medication, including no concurrent administration with steroids, should not be given with other medicines, and more. Apart from this, the drug is safe for dogs.
Moreover, use Carprofen only when a trusted veterinarian prescribes it. Dogs with liver and kidney issues, bleeding deficits, and other health conditions may react adversely to the medicine.
Does Carprofen for Dogs Make Them Sleepy?
In some cases, Carprofen is known to show side effects in dogs. These side effects include lethargy and changes in behavior. Therefore, if your dog is sleepy after administering Carprofen, it's to be expected.
However, beware of prolonged lethargy and rush immediately to the vet if the dog continues to be lethargic for a longer duration. Such side effects are generally infrequent because vets are usually conservative with Carprofen dosage for dogs. In other words, vets typically prescribe lower doses to start with and gradually increase after making sure that the dog is reacting well to the medication.
Can I Crush Carprofen for My Dog?
You have probably asked this question to yourself if you have a pet that has a habit of spitting out medication. Unfortunately, getting some dogs to take medications could be one of the most significant challenges for the vet and pet parent alike.
Carprofen caplets are oblong and can be split in half to make dosage small enough to go down enough when mixed with the dog's favorite food. However, it's not recommended to crumble the medication as it may not be as effective.
Do You Need a Prescription for Carprofen for Dogs?
Carprofen is a pet medication that is used to treat canine arthritis and pain. If you are wondering if Carprofen or Rimadyl is prescription only? Then the answer is yes, it is. Because the wrong dosage might cause severe side effects in dogs, Rimadyl anti-inflammatory is often almost available only through prescription.
Rimadyl side-effects in dogs can range from mild to severe and have an impact on the long-term health of your furry friend. Therefore, it's recommended to administer the medication to the dog only after a vet consultation and inappropriate dosage.
What Is Rimadyl Used for in Dogs?
Rimadyl is one of the commercial or brand names for the veterinary drug called Carprofen. The medication is classified as NSAID or non-steroidal anti-inflammatory drugs. Veterinarians often prescribe Rimadyl for dogs to remedy inflammation and joint pains with fewer negative side effects than steroids. Since Rimadyl is less harmful than a steroid, it is more suitable for long-term use.
The medication is usually prescribed as a chronic pain management treatment for dogs with osteoarthritis or as a post-operative medication for dogs undergoing surgery. Rimadyl helps in treating inflammation, reducing fever, and reducing pain.
How Strong Is Rimadyl for Dogs?
Rimadyl is a widely-used prescription dog medication for inflammation and joint pain. The drug typically comes in caplets, and the chewable tablet form is highly palatable, and dogs love it. However, there's a high risk of your dog overdosing on the medication and developing severe health issues.
Therefore, it's recommended to consult a vet before you start your dog on Rimadyl. Based on your dog's age, weight, and health issues, veterinarians may prescribe 25mg, 75mg, or 100mg dosage. The usual prescribed dosage for dogs is 2mg per pound of body weight, to be administered once or twice daily.
Is Rimadyl Safe for My Dog?
Yes, Rimadyl or Carprofen for dogs is completely safe for your dog if taken in the dosage prescribed by your vet. In case of overdose, the dog may develop side effects like vomiting, diarrhea, constipation, fatigue, weakness, mouth sores, and more. To avoid severe side effects, always only administer Rimadyl if prescribed by a certified vet.
Concluding Thoughts
The most important thing that you should know about Rimadyl is its ability to bring "youthful energy back" to suffering arthritic dogs, and its ability to return comfort and happiness to those with joint and postoperative pain.
DISCLAIMER: FDA law restricts Rimadyl (carprofen) to use by or on the order of a licensed veterinarian for the best pet health care advice. Ask your veterinarian or consult with one of our pet care specialists at 1-800-844-1427. This informative article does not substitute for the diagnosis, treatment, and professional advice from your veterinarian or other qualified professionals regarding a medical condition. Rimadyl is a prescription medication for dogs.
An effective and affordable generic to Rimadyl carprofen is Novox.
Side Effects & Warnings
Signs of Rimadyl intolerance may include appetite loss, vomiting, and diarrhea, possibly indicating side effects involving the digestive tract, liver, or kidneys. Some side effects of carprofen based medications may occur without warning, and in rare cases, result in hospitalization or death. If symptoms occur, discontinue Rimadyl and consult your veterinarian.

Before administering Rimadyl, notify your veterinarian of any additional medications, supplements, and vitamins – as interactions may occur. Do not administer the medicine to animals that are allergic to Rimadyl or various other NSAIDS. As NSAIDs have the possibility to create gastrointestinal ulceration, using Rimadyl in conjunction with other anti-inflammatory drugs, including corticosteroids and NSAIDs, should be completely avoided. Rimadyl is not advisable for use in dogs suffering from bleeding disorders such as stomach ulcers and Von Willebrand's disease or hypersensitivity to the drug. Avoid administering Rimadyl to pets with kidney, liver or heart disease, or pregnant or nursing animals. The drug is not suitable for dehydrated animals, those with inflammatory bowel disease (IBD) and pets, which are consuming diuretics. Administer Rimadyl with food. Never give this medication to cats. 
Ingredients
Active ingredient in Rimadyl is carprofen.
Carprofen
How to Use this NSAID to Treat Arthritis in Dogs?

Overview 
Carprofen is an anti-inflammatory, nonsteroidal, and non-narcotic agent. Carprofen has characteristic antipyretic and analgesic activities. It is the only FDA-approved drug in the United States to take care of arthritis in dogs. The application of this drug to treat inflammation and pain in other animals or birds happens 'off label.' You must adhere to the instructions given by the veterinarian regarding the same.

Special Precautions
The drug is a cyclooxygenase inhibitory NSAID and can have renal, gastrointestinal, and hepatic toxicity. It can happen due to the inhibition of the cyclooxygenase enzyme and a decrease in prostaglandin production. The inhibition of the action of these enzymes can often impact the normal functioning of homeostatic functions. Patients who have an underlying disease can have a situation where their conditions worsen due to anti-prostaglandin effects. Therefore, it is ideal to be cautious while using the drug on a diseased pet Vis-à-vis normal pets.

Mechanism of Action
Like other NSAIDs available in the market, Carprofen also helps to stop cyclooxygenase activity. The constitutive cyclooxygenase helps in normal renal and gastrointestinal functions by synthesizing prostaglandins. These have COX-1 as their identifier.

The inducible cyclooxygenase helps in the generation of inflammation-related prostaglandins. These have COX-2 as their identifier. Any alteration or seizure of COX-1 can lead to renal and gastrointestinal toxicity, and for COX-2, it can lead to anti-inflammation. The intensity of action of a specific NSAID can vary from one species to another. Carprofen exhibits a selective inhibition of COX-2 vis-a-vis COX-1. 

Carprofen also helps stop the release of numerous prostaglandins of the inflammatory cell systems that impact chronic and acute inflammatory reactions. These inflammatory cell systems are human rheumatoid synovial cells and rat polymorphonuclear leukocytes. 

Known Drug Interactions
Medications for which caution is advisable if the same is in recommendation with Carprofen include desmopressin, anticoagulants, tricyclic antidepressants, ACE inhibitors, methotrexate, aspirin, loop diuretics, corticosteroids, oral antidiabetics, cyclosporine, insulin, other NSAIDs, highly protein-bound medications, other nephrotoxic medications, dinoprost, dacarbazine, digoxin, or dactinomycin.

Since studies suggest there are cases of interactions of these drugs with Carprofen, you must be cautious while using them together.

Brand/Generic Equivalents
Rimadyl
Rimadyl is a non-steroidal anti-inflammatory drug (NSAID) of the propionic acid class and is mainly used as an arthritis medication for dogs, as well as manage pain caused by hip dysplasia. The medicine helps control postoperative pain resultant from soft tissue and orthopedic surgeries. Some of the most commonly reported side effects of Rimadyl are gastrointestinal signs. Renal, hematologic, neurologic, dermatologic, and hepatic effects have also been reported. The side effects of the drug mainly include loss of appetite, vomiting, diarrhea, dark or tarry stools, increased thirst and urination, lethargy, incoordination, seizure, or behavioral changes. The symptoms of an allergic reaction to this drug include facial swelling, hives, and rash. 
Directions
Rimadyl is usually available as 25mg, 75mg, and 100mg scored caplets and 25mg, 75mg, and 100mg scored chewable tablets. The recommended dosage for oral administration to dogs is 1mg/pound by mouth every 12 hours. Administer Rimadyl once or twice daily, depending on prescription, based on the weight of the dog. If you miss a dose, continue on a regular schedule. Do not double the next dose.


| Pet | Weight | Dosage |
| --- | --- | --- |
| Dogs/Puppies(6 weeks of age or older) | All Weights | 2mg/lb of dog's weight once a day or 1mg/lb of dog's weight twice a day |