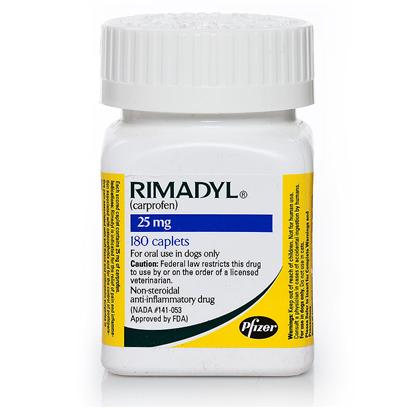 Every time a new member signs up, we will donate a FREE membership to a Best Friends adopted animal. Best Friends is America's largest animal sanctuary.
YOUR FUTURE PETCARE NEEDS
Our customers typically save close to $200/yr when purchasing preventatives as members of PetPlus.
PetPlus is a membership plan that gives you wholesale pricing on preventatives, supplements and speciality foods.
With Free Shipping always, no minimums.
Why Become A Member? Additional Ways To Save With PetPlus
Typical Annual Savings "For Your Pet
| | | | | | | | |
| --- | --- | --- | --- | --- | --- | --- | --- |
| | | | | | | | |
| | Typical Annual Cost | $40 | $190 | $95 | $112 | $200 | |
| | PetPlus Annual Cost | $12 | $110 | $55 | $68 | $150 | |
| | Sample Annual PetPlus Savings | $28 | $80 | $40 | $44 | $65 | |
| | | | | | | $242 | |
Typical Annual Cost
PetPlus Annual Cost
Sample Annual PetPlus Savings
We're Here to Help You Every Step of the Way
| | |
| --- | --- |
| Wholesale Prices on Pet Medication & Supplements | |
| Free 24/7 Pet Help provided by whiskerDocs | |
| Wholesale Prices on RX & Premium Foods and Treats | |
| Convenient Medication Pickup Option | |
| Free Delivery on Medication | |
Product Description
Ultimate Guide to Rimadyl (Carprofen)
Meet the Joint Pain Reliever: Rimadyl!
Rimadyl is the number 1 dog treatment for arthritis, joint, and post-operative pain relief, FDA-approved, and veterinarian-recommended. Rimadyl is a 24-hour non-steroidal anti-inflammatory (NSAID) prescription that comes in capsule or chewable forms. Rimadyl for dogs ensures that your pup can be in their best lovable condition.
How does Rimadyl for dogs work?
Rimadyl is a medication with one active ingredient, Carprofen. Carprofen is a nonsteroidal anti-inflammatory drug (NSAID) like Aspirin and Ibuprofen, which are known to relieve pain and reduce fevers. Carprofen provides daily treatment for arthritis, joint, and post-operative pain by inhibiting inflammation from COX-1 and COX-2 enzymes.
How is Rimadyl administered?
Rimadyl is administered orally once or twice a day and protects your dog for the next 24 hours. They come in capsule or chewable form. The bottles either are 25 mg, 75 mg, or 100 mg. All dogs take 2 mg per pound once a day, or 1 mg per pound once a day.
Which precautions of which you should be aware?
Dogs with kidney, liver, or heart issues should not take Rimadyl. Pregnant or nursing dogs also should not take the product.
What are Rimadyl side effects of which you should be aware?
Intolerance to Rimadyl may result in vomiting, decreased appetite, or diarrhea. Side effects possibly include side effects involving the digestive tract, kidneys, or liver. If any of the above symptoms occur, discontinue Rimadyl and contact your veterinarian.
Frequently Asked Questions
Can you buy carprofen without a vet prescription?

All pet medications are a prescription drug, and so require a prescription from a licensed veterinarian.

Can humans take Rimadyl?

In terms of veterinary medicine, pets and humans share some of the same painkillers, antibiotics, and anti-anxiety medication. In the past, Rimadyl was ingested by humans with some painful repercussions as with other nonsteroidal anti-inflammatory drugs (NSAIDs). Rimadyl is no longer for human usage.

Is Rimadyl chewable?

Rimadyl comes in the form of daily chewables and capsules.

What do the Rimadyl reviews say?

Rimadyl reviews rate 5 out of 5 stars. Most reviewers say that they have observed that their dog 's mobility improves and that their dogs have gained their "youthful energy back." Rimadyl is the "real deal!"

What is the Rimadyl dosage?

All dog weights take 2 mg per pound once a day, or 1 mg per pound twice a day. For example, a 50-pound dog would take Rimadyl 100 mg once a day, but a 25-pound dog would take Rimadyl 25 mg twice a day.

Is Rimadyl for puppies?

Puppies must be at least six weeks of age or older to take Rimadyl.

How long does it take for Rimadyl to work?

This medication will take effect in about one to two hours. Arthritic and joint relief is felt and observed within a few days.
Concluding Thoughts
The most important thing that you should know about Rimadyl is its ability to bring "youthful energy back" to suffering arthritic dogs, and its ability to return comfort and happiness to those with joint and postoperative pain.
DISCLAIMER: FDA law restricts Rimadyl (carprofen) to use by or on the order of a licensed veterinarian for the best pet health care advice. Ask your veterinarian or consult with one of our pet care specialists at 1-800-844-1427. This informative article does not substitute for the diagnosis, treatment, and professional advice from your veterinarian or other qualified professionals regarding a medical condition. Rimadyl is a prescription medication for dogs.
An effective and affordable generic to Rimadyl carprofen is Novox.
Side Effects & Warnings
Signs of Rimadyl intolerance may include appetite loss, vomiting, and diarrhea, possibly indicating side effects involving the digestive tract, liver, or kidneys. Some side effects of carprofen based medications may occur without warning, and in rare cases, result in hospitalization or death. If symptoms occur, discontinue Rimadyl and consult your veterinarian.
Before administering Rimadyl, notify your veterinarian of any additional medications, supplements, and vitamins – as interactions may occur.
Ingredients
Active ingredient in Rimadyl is carprofen
Directions
Administer Rimadyl once or twice daily, depending on prescription, based on weight of dog. If you miss a dose, continue on regular schedule. Do not double next dose.

| Pet | Weight | Dosage |
| --- | --- | --- |
| Dogs/Puppies(6 weeks of age or older) | All Weights | 2mg/lb of dog's weight once a day or 1mg/lb of dog's weight twice a day |