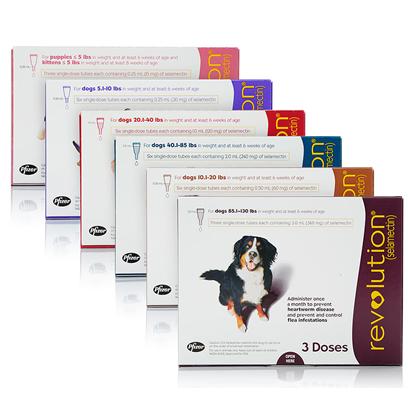 Every time a new member signs up, we will donate a FREE membership to a Best Friends adopted animal. Best Friends is America's largest animal sanctuary.
YOUR FUTURE PETCARE NEEDS
Our customers typically save close to $200/yr when purchasing preventatives as members of PetPlus.
PetPlus is a membership plan that gives you wholesale pricing on preventatives, supplements and speciality foods.
With Free Shipping always, no minimums.
Why Become A Member? Additional Ways To Save With PetPlus
Typical Annual Savings "For Your Pet
| | | | | | | | |
| --- | --- | --- | --- | --- | --- | --- | --- |
| | | | | | | | |
| | Typical Annual Cost | $40 | $190 | $95 | $112 | $200 | |
| | PetPlus Annual Cost | $12 | $110 | $55 | $68 | $150 | |
| | Sample Annual PetPlus Savings | $28 | $80 | $40 | $44 | $65 | |
| | | | | | | $242 | |
Typical Annual Cost
PetPlus Annual Cost
Sample Annual PetPlus Savings
We're Here to Help You Every Step of the Way
| | |
| --- | --- |
| Wholesale Prices on Pet Medication & Supplements | |
| Free 24/7 Pet Help provided by whiskerDocs | |
| Wholesale Prices on RX & Premium Foods and Treats | |
| Convenient Medication Pickup Option | |
| Free Delivery on Medication | |
Product Description
Ultimate Guide to Revolution
Meet the Powerful Parasite Protector: Revolution!
Revolution is the veterinarian-approved dog and cat medication that protects your pets from various dangerous internal and external parasites. It is considered a 6-to-1 parasite killer because it is a monthly topical solution that treats 6 parasites in 1 monthly liquid dose.
It is a monthly topical solution that helps treat and prevents heartworms, ear mites, fleas, canine sarcoptic mange (i.e., scabies), and the American Dog Tick in dogs, and cures heartworms, fleas, ear mites, roundworms, and hookworms in cats. Revolution ensures that your pets are in the best condition.
How does Revolution For Dogs and Cats work?
The generic medical name for Revolution is Selamectin, which is the only ingredient in the medication. The active ingredient selamectin is a topical parasiticide and a strong avermectin endectocide to treat dogs and cats for their parasite problems.
As an antiparasitic agent, Selamectin interferes with the nervous system of insects and worms which causes their death. After the application and absorption of the medication, the treatment is carried by your pet's circulatory system. Any parasite that bites your pet and ingests their blood means certain death for them.
How to apply Revolution?
Revolution is applied via a spot-on applicator once a month to the dog's or cat's skin at the base of its neck. Spot-on treatment absorbs liquid medicine in seconds and provides complete 30-day protection from dangerous internal and external parasites.
Spot-on treatment is usually packaged in individual liquid doses. Revolution's liquid medicine is poured onto the nape of the pet's neck between its shoulders and then is slowly absorbed into your pet's skin.
What should pet owners ensure after application?
The owner should prevent the pet doesn't trying to rub off the medicine. That includes rolling on the floor or against any household items. They shouldn't allow their pet to return to play for as long as they can manage. The treated pet should stay away from untreated pets for at least 24 hours.
This causes maximum effectiveness for the Revolution medication.
What are the potential side effects of which you should be aware?
Examine dogs for heartworm disease before using Revolution.
The most common adverse reactions reported are temporary hair loss, vomiting, drowsiness, lethargy, redness, drooling, rapid breathing, increased heart rate, muscle tremors, decreased appetite, and diarrhea.
Watch out for lack of coordination and salvation, because these can be symptoms of an overdose! Call your veterinarian immediately!
Frequently Asked Questions
Is Revolution for puppies and kittens?

Revolution can be administered to puppies that are at least 6 weeks old and kittens that are at least 8 weeks old.

How much is the Revolution dosage?

Apply Revolution with a spot-on applicator (pipette) depending on the pet's weight. For example, a dog that weighs less than 5 lbs uses a .25 ml pipette to apply 15 mg per month versus a dog that weighs 20.1 to 40 lbs uses a 2 ml pipette to apply 240 mg per month. And everywhere in between.

A cat that weighs less than 5 lbs uses a .25 ml pipette to apply 15 mg per month. A cat that weighs 5.1 to 15 lbs uses a .75 ml pipette to apply 45 mg per month.

What do the Revolution reviews say?

Revolution reviews demonstrate 4.5+ stars out of 5. Most reviewers say that this product is effective, necessary and that it keeps their pets pest-free. Reviewers trust its excellent protection for their furry best friend.

The few unsatisfied customers have found that Revolution is ineffective in killing external parasites and their infestations.

Is Revolution unsafe for certain cats and dogs?

Revolution is safe for administration in pregnant or lactating dogs or cats. Revolution is unsafe to use if the animal hasn't been tested for heartworm disease. It is also unsafe for sick or underweight pets, and also some breeds of sensitive dogs that have the genetic mutation MDR1 (e.g., collies or sheepdogs).

How long does it take for Revolution to work?

In a laboratory study, Revolution started to kill fleas within 12 hours of the treatment and removed almost 100% of the fleas within the first day.

According to VCA Hospitals, fleas will start dying in the first 4 to 8 hours, but full effectiveness takes several days against fleas. For dogs, it can take up to 5 days to kill most ticks that are on their skin.

What other precautions should you take with Revolution usage?

Make sure that the pet's hair isn't wet before application.

Do not apply the liquid solution to broken skin because the alcohol in the solution will cause pain to your pet.

Keep the liquid solution away from humans and their skin. This includes avoiding massaging medicine into the pet's skin after application.

Be aware of combining some medications with Revolution for dog breeds with the genetic mutation MDR1.

Do not bathe your cat for 24 hours after the application, but two hours for dogs.
Concluding Thoughts
The most important thing that you should know about Revolution is that its mission is to cure your cats and protect your dogs from microscopic mites to fleas and tick infestation to internal worms that can have a dangerous effect on their organs.
DISCLAIMER: Ask your veterinarian or consult with one of our pet care specialists at 1-800-844-1427. This informative article is not meant to substitute for the diagnosis, treatment, and professional advice from your veterinarian or other qualified professionals regarding a medical condition.
Side Effects & Warnings
Revolution for dogs and cats is well-tolerated by pets, with less than 1% displaying symptoms. Some exhibited temporary hair loss or skin irritation at the application site. More serious symptoms may include excessive drooling, rapid breathing, lack of coordination, vomiting, or diarrhea; consult with a veterinarian immediately if these appear.
Never administer Revolution in animals that are allergic to it. Do not use the drug on puppies or kittens under 6 weeks of age. Use with caution on sick, weak or underweight animals. However, Revolution is safe for administration in pregnant or lactating dogs or cats. Never apply the medicine on wet hair. Examine dogs thoroughly for heartworm disease before using Revolution. 
Ingredients
Revolution for dogs and cats contains Selamectin
Directions
Revolution for dogs and cats is for once-monthly (preferably on the same date each month) use either year round, or only during mosquito season. To administer Revolution, part the hair between your pet's shoulder blades and apply the contents of a tube of the proper dose to the skin. Dosage is dependant on weight; consult with a veterinarian to determine the proper amount.