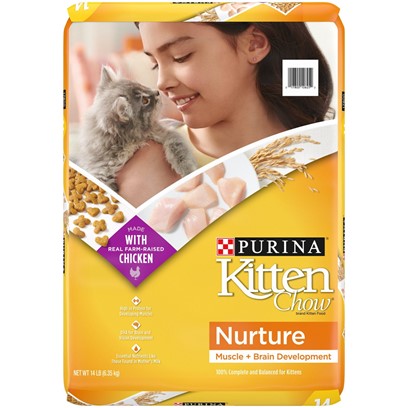 Purina Kitten Chow Dry Cat Food
Every time a new member signs up, we will donate a FREE membership to a Best Friends adopted animal. Best Friends is America's largest animal sanctuary.
YOUR FUTURE PETCARE NEEDS
Our customers typically save close to $200/yr when purchasing preventatives as members of PetPlus.
PetPlus is a membership plan that gives you wholesale pricing on preventatives, supplements and speciality foods.
With Free Shipping always, no minimums.
Why Become A Member? Additional Ways To Save With PetPlus
Typical Annual Savings "For Your Pet
| | | | | | | | |
| --- | --- | --- | --- | --- | --- | --- | --- |
| | | | | | | | |
| | Typical Annual Cost | $40 | $190 | $95 | $112 | $200 | |
| | PetPlus Annual Cost | $12 | $110 | $55 | $68 | $150 | |
| | Sample Annual PetPlus Savings | $28 | $80 | $40 | $44 | $65 | |
| | | | | | | $242 | |
Typical Annual Cost
PetPlus Annual Cost
Sample Annual PetPlus Savings
We're Here to Help You Every Step of the Way
| | |
| --- | --- |
| Wholesale Prices on Pet Medication & Supplements | |
| Free 24/7 Pet Help provided by whiskerDocs | |
| Wholesale Prices on RX & Premium Foods and Treats | |
| Convenient Medication Pickup Option | |
| Free Delivery on Medication | |
Product Description
Purina Kitten Chow Dry Cat Food 101
Welcome to the Fuss-Free Way to Feed Your Kitten!
When you get a new kitten, you have to give it the best possible start in life. One of the foundations of a healthy life starts with nutrition. Purina Kitten Chow Dry Cat Food is formulated to meet a growing kitten's very particular needs and is packed with nutrients and minerals in their correct proportions.
Feeding a cat is very different from feeding a dog. Cats and kittens need much higher levels of protein, fat, minerals, and vitamins. An amino acid called taurine is a vital part of a kitten's diet. Without it, felines can develop dilated cardiomyopathy, have reproductive issues, and suffer abnormal development at the kitten stage.
With Purina Kitten Chow Nurture Dry cat food, you don't have to worry about any of these issues. Purina kitten chow ingredients include sufficient amounts of macro and micronutrients that your pet needs for normal and healthy development. This food has adequate levels of taurine and arginine, both critical for normal bodily function in cats.
The formula is made keeping in mind the four cornerstones of cat nutrition. This cat food has high amounts of protein to develop lean muscles in your kitten. For the development of your kitten's brain and its vision, Purina Kitten Chow has added DHA and essential nutrients found in their mother's milk.
Is It Artificially Flavored?
Purina Kitten Chow Dry Cat Food is not artificially flavored at all. This food is also made entirely without any artificial flavors. You can rest easy feeding your kitten Purina Kitten Chow as it is also made without any artificial colors as well. This cat food is a highly palatable cat food that your kitten is sure to love!
Purina Kitten Chow reviews show how much kittens love the formula. The kibble is also easy for them to eat as it is made a smaller size to accommodate for the smaller mouths of cats and the even smaller mouths of kittens.
How Much of Purina Kitten Chow Should I Feed My Kitten Daily?
You should feed your kitten according to their age. If your kittens are between 3-6 weeks of age, you can give them 1/4th to 1/3rd cup of Purina kitten chow. If they are between 7 weeks and six months of age, you can provide them 1/3rd to 3/4th cup of dry kibble. Till six months of age, you should feed them these quantities 3-4 times a day.
By the time they are seven months old to a year old, you can give your kitten 1/2 to 3/4th cup of kibble twice a day. If you are just about to start giving your kitten dry kibble, you can introduce it to them after soaking in a little bit of water. Always remember to transition to new diets slowly. Doing this makes sure your cat won't reject the food.
Most people transition to new food for their pets over seven days. You can start giving Purina as 1/4th of the meal and slowly increase the proportion over the week. You can also introduce Purina Kitten Chow Dry Cat Food by leaving it out in a bowl for your kitten to graze. Keep an eye on the quantity of food given overall to avoid overeating.
Are There Any Precautions I Need to Take?
When feeding Purina kitten food, you should make sure that your kitten has access to a clean bowl of water at all times. Dry kitten food can increase thirst, and you want to make sure your kitten gets enough water to satiate him. You should also keep an eye out on whether your kitten is overeating or not eating enough.
Additionally, if you are weaning your kitten and leaving moist kitten chow for him or her all day, you need to make sure the food is changed frequently. Wet food spoils faster, so you should change the food in the bowl often for hygienic reasons, even if it isn't finished yet.
Frequently Asked Questions
How Soon Can I Give Purina Kitten Food?

You can start weaning your kitten to Purina kitten food when they are about 3-4 weeks old. This period is the weaning age, and you can begin to wean your kitten off mother's milk or formula around this time. You can start to train them to eat when they want by leaving out moist Purina kitten food all the time.

Can I Give Purina Kitten Chow to My Pregnant Cat?

Yes, you can! Purina Kitten Chow has high levels of nutrition that can support mama cat's increased nutritional needs. The amount needed varies according to your cat's health and weight, so you should speak to your veterinarian about how much to feed your pregnant cat.

Are There Any Side Effects to Feeding Purina Kitten Chow Nurture Dry Cat Food?

The only side effect of feeding Purina kitten chow nurture dry cat food is that your kitten will grow up healthy and strong! While there are no recorded side effects, your kitten can be allergic to specific ingredients in any cat food. Contact your veterinarian immediately if you see signs of discomfort or allergies.

My Dog Ate Some. Will He Be Alright?

Yes, most cat foods are safe to eat for dogs. However, you should not encourage this or make this a habit as cat food is usually a lot more nutritionally dense than dog food. Your dog can become overweight or suffer adverse effects from overnutrition in the long term.

How Long Can You Feed Purina Kitten Chow?

You should feed Purina Kitten Chow till your kitten is at least 12 months or a year old. A kitten's body continues to develop for a full year, so you need to choose a cat food that meets feline developmental needs. After a year, you can consult your vet and transition to adult cat food.

What Is the Biggest Bag of Purina Kitten Chow?

The biggest bag Purina Kitten Chow is available in is a 14-lb bag. If you store the kibble in an airtight container, it can stay fresh for a long time. This is an excellent economical option, even if you have one cat!
Ingredients
Poultry By-Product Meal, Corn Gluten Meal, Brewers Rice, Soy Flour, Animal Fat Preserved With Mixed-Tocopherols, Wheat Flour, Fish Meal, Animal Liver Flavor, Dried Yeast, Phosphoric Acid, Calcium Carbonate, Salt, Choline Chloride, Taurine, Vitamin E Supplement, Zinc Sulfate, Ferrous Sulfate, Manganese Sulfate, Potassium Chloride, Niacin, Copper Sulfate, Vitamin A Supplement, Calcium Pantothenate, Thiamine Mononitrate, Riboflavin Supplement, Vitamin B-12 Supplement, Pyridoxine Hydrochloride, Folic Acid, Vitamin D-3 Supplement, Calcium Iodate, Biotin, Menadione Sodium Bisulfite Complex (Source Of Vitamin K Activity), Sodium Selenite. I-4530.
Directions
Transition Instructions

Changes in your cat's diet should be made gradually to allow your cat to become accustomed to a new food. Substitute small amounts of the new food for the old food, gradually increasing the amount of the new food while decreasing the old food, over a period of 7 - 10 days. This gradual transition will help avoid dietary upsets.