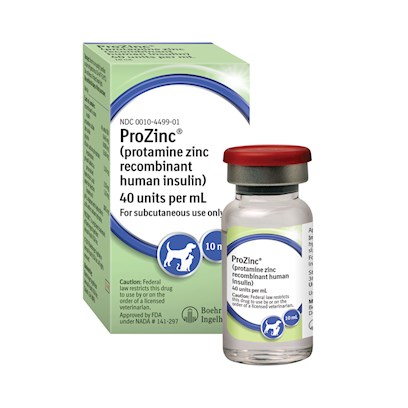 ProZinc Insulin U-40 for Dogs and Cats
Every time a new member signs up, we will donate a FREE membership to a Best Friends adopted animal. Best Friends is America's largest animal sanctuary.
YOUR FUTURE PETCARE NEEDS
Our customers typically save close to $200/yr when purchasing preventatives as members of PetPlus.
PetPlus is a membership plan that gives you wholesale pricing on preventatives, supplements and speciality foods.
With Free Shipping always, no minimums.
Why Become A Member? Additional Ways To Save With PetPlus
Typical Annual Savings "For Your Pet
| | | | | | | | |
| --- | --- | --- | --- | --- | --- | --- | --- |
| | | | | | | | |
| | Typical Annual Cost | $40 | $190 | $95 | $112 | $200 | |
| | PetPlus Annual Cost | $12 | $110 | $55 | $68 | $150 | |
| | Sample Annual PetPlus Savings | $28 | $80 | $40 | $44 | $65 | |
| | | | | | | $242 | |
Typical Annual Cost
PetPlus Annual Cost
Sample Annual PetPlus Savings
We're Here to Help You Every Step of the Way
| | |
| --- | --- |
| Wholesale Prices on Pet Medication & Supplements | |
| Free 24/7 Pet Help provided by whiskerDocs | |
| Wholesale Prices on RX & Premium Foods and Treats | |
| Convenient Medication Pickup Option | |
| Free Delivery on Medication | |
Product Description
ProZinc (protamine zinc recombinant human insulin) is an injectable insulin for cats and insulin for dogs. PROZINC is an aqueous protamine zinc suspension of recombinant human insulin that is used to reduce hyperglycemia (high blood glucose or high blood sugar) and clinical signs associated with hyperglycemia in cats and dogs with diabetes mellitus.,
If your cat or dog has been diagnosed with diabetes mellitus, you understand the challenges associated with regulating blood glucose and controlling clinical signs. With its appropriate duration of action in each species, PROZINC will provide glycemic control and help improve the quality of life of your cat or dog.,
PROZINC works by helping your pet break down blood sugar glucose. Cells typically use insulin to break down glucose, but cats and dogs with diabetes mellitus don't produce enough insulin, and this causes glucose to build up in their blood and leads to health problems. PROZINC boosts their blood insulin levels, allowing them to break down that glucose and avoid the health problems.
PROZINC should only be administered to the cat or dog for whom it was prescribed, and at the dosage and frequency for which it was prescribed. If you have any questions or concerns about the product or about diabetes mellitus, talk to your veterinarian. PROZINC requires refrigeration, as well as the use of U-40 syringes, which are sold separately.
References: 1. PROZINC (protamine zinc recombinant human insulin) [Freedom of Information Summary; NADA 141-297]. St. Joseph, MO: Boehringer Ingelheim Vetmedica, Inc.; 2009/2019. 2. PROZINC (protamine zinc recombinant human insulin) [prescribing information]. St. Joseph, MO: Boehringer Ingelheim Vetmedica, Inc.; 2019.
Side Effects & Warnings
Please call your veterinarian and refer to prescribing information. PROZINC is for use in cats and dogs only. Keep out of the reach of children. Avoid contact with eyes. In case of contact, immediately flush eyes with running water for at least 15 minutes. Accidental injection may cause hypoglycemia. In case of accidental injection, seek medical attention immediately. Exposure to product may induce a local or systemic allergic reaction in sensitized individuals. As with all insulin products, careful patient monitoring for hypoglycemia and hyperglycemia is essential to attain and maintain adequate glycemic control and to prevent associated complications. Overdose can result in profound hypoglycemia and death. The most common adverse reactions were lethargy, anorexia, hypoglycemia, vomiting, seizures, shaking (dogs only), diarrhea, and ataxia. Many of the adverse reactions, such as lethargy, seizures, shaking (dogs only), and ataxia, are associated with hypoglycemia. The safety and effectiveness of PROZINC in puppies, kittens, or breeding, pregnant, and lactating animals has not been evaluated. PROZINC is contraindicated during episodes of hypoglycemia and in animals sensitive to protamine zinc recombinant human insulin or any other ingredients in PROZINC.
Ingredients
"ProZinc® contains protamine zinc recombinant human insulin. "
Directions
"USE OF A SYRINGE OTHER THAN A U-40 SYRINGE WILL RESULT IN INCORRECT DOSING. FOR SUBCUTANEOUS INJECTION ONLY. DO NOT SHAKE OR AGITATE THE VIAL. PROZINC should be mixed by gently rolling the vial prior to withdrawing each dose from the vial. Once mixed, PROZINC suspension has a white, cloudy appearance. Clumps or visible white particles can form in insulin suspensions: do not use the product if clumps or visible white particles persist after gently rolling the vial. Using a U-40 insulin syringe, the injection should be administered subcutaneously on the back of the neck or on the side of the cat. Always provide the Client Information Sheet with each prescription. The initial recommended PROZINC dose is 0.1 – 0.3 IU insulin/pound of body weight (0.2 – 0.7 IU/kg) every 12 hours. The dose should be given concurrently with or right after a meal. The veterinarian should re-evaluate the cat at appropriate intervals and adjust the dose based on both clinical signs and glucose nadirs until adequate glycemic control has been attained. In the effectiveness field study, glycemic control was considered adequate if the glucose nadir from a 9-hour blood glucose curve was between 80 and 150 mg/dL and clinical signs of hyperglycemia such as polyuria, polydipsia, and weight loss were improved. Further adjustments in the dosage may be necessary with changes in the cat's diet, body weight, or concomitant medication, or if the cat develops concurrent infection, inflammation, neoplasia, or an additional endocrine or other medical disorder."