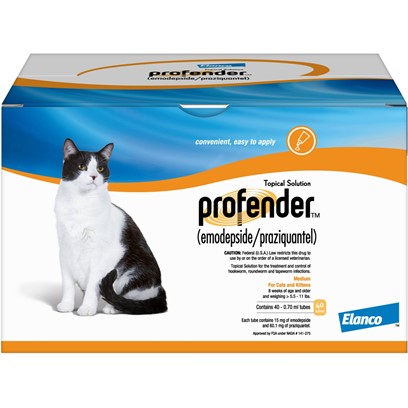 Typical Consumer
Price
$

13.77
PETPLUS
Member Price Cannot be combined with other offers
Every time a new member signs up, we will donate a FREE membership to a Best Friends adopted animal. Best Friends is America's largest animal sanctuary.
YOUR FUTURE PETCARE NEEDS
Our customers typically save close to $200/yr when purchasing preventatives as members of PetPlus.
PetPlus is a membership plan that gives you wholesale pricing on preventatives, supplements and speciality foods.
With Free Shipping always, no minimums.
Why Become A Member? Additional Ways To Save With PetPlus
Typical Annual Savings "For Your Pet
| | | | | | | | |
| --- | --- | --- | --- | --- | --- | --- | --- |
| | | | | | | | |
| | Typical Annual Cost | $40 | $190 | $95 | $112 | $200 | |
| | PetPlus Annual Cost | $12 | $110 | $55 | $68 | $150 | |
| | Sample Annual PetPlus Savings | $28 | $80 | $40 | $44 | $65 | |
| | | | | | | $242 | |
Typical Annual Cost
PetPlus Annual Cost
Sample Annual PetPlus Savings
We're Here to Help You Every Step of the Way
| | |
| --- | --- |
| Wholesale Prices on Pet Medication & Supplements | |
| Free 24/7 Pet Help provided by whiskerDocs | |
| Wholesale Prices on RX & Premium Foods and Treats | |
| Convenient Medication Pickup Option | |
| Free Delivery on Medication | |
Product Description
Ultimate Guide to Profender
Meet the One-Time Topical Cat Dewormer: Profender!
Profender is a vet-recommended dewormer for cats that provides a one-time topical deworming treatment. This exclusive product is administered on your cat's skin with an easy-to-use applicator that eliminates parasitic worms (i.e., tapeworms, roundworms, and hookworms) all at once, guaranteeing a comfortable and lovable condition.
How does Profender work?
Profender is a medication with two powerful active ingredients - Emodepside and Praziquantel. Emodepside is only found in Profender for cats and is effective against adult and immature stages of roundworms and hookworms.
Praziquantel is a prescription anthelmintic (de-wormer) that expels anti-parasitic worms like trematodes (e.g, tapeworms). Praziquantel is also an Insect Growth Regulator (IGR) that inhibits newly hatched insect larvae from reaching adulthood or reproducing.
After one treatment, all of the worms (i.e., adult tapeworms, roundworms, and hookworms, as well as immature roundworms and hookworms) will be expelled through the cat's feces.
How is Profender administered?
Profender is a liquid topical solution that is administered with a spot-on treatment with single-dose efficacy. According to the cat's weight, a customer will be able to choose the appropriate size and box with one full tube of Profender medication contents.
The recommended dosage is 1.36 mg per pound of Emodepside and 5.45 mg per pound of Praziquantel. See the dosage chart below:
| Cat Weight & Size | Color | Dosage (mL) | Emodepside (mg) | Praziquantel (mg) |
| --- | --- | --- | --- | --- |
| 2.2 - 5.5 lbs. (Small) | Blue | 0.35 | 7.5 | 30.0 |
| 5.5 - 11 lbs. (Medium) | Orange | 0.70 | 15.0 | 60.1 |
| 11 - 17.6 lbs. (Large) | Purple | 1.12 | 24.0 | 96.1 |
Cats that weigh over 17.6 pounds should be treated with the appropriate mL tube amount.
The medication is applied directly to the base of the cat's neck. Make sure that it is not being applied to damaged skin or if the hair is wet. Place the opened applicator on the cat's exposed skin and squeeze the entire contents there. Only if a second application is needed due to a new infection, wait only after 30 days.
What are the precautions of which you should be aware?
Consult your veterinarian about using cat deworming products and about all of the medications that your cat is already taking. Flea and tick medications or preventatives have negative interactions with Profender for cats.
Sick or debilitated cats are cautioned to use the product. Pregnant women are cautioned to touch or apply the product to their cat. Children are cautioned to touch or even come into contact with your cat until after 24 hours after application.
What are side effects of Profender for cats that you should be aware of?
Profender for cat's most common adverse reactions reported are licking and excessive grooming at the treatment site, which can cause hypersalivation or vomiting. Scratching, hypersalivation, lethargy, hair loss, anxiety, vomiting, and diarrhea are very rare reactions.
Frequently Asked Questions
Is the medicine Profender for kittens?

Profender can be administered to kittens that are at least 8 weeks of age and that weigh 2.2 pounds.

Is Profender for dogs?

No. Profender was only made to be administered to cats. However, there are dog equivalents to Profender, such as Sentinel Spectrum Chewables and Quad Dewormer.

How long to keep cats separated after deworming?

Normally, this takes around three to four weeks. You must keep your cats separated until the affected one is treated and is free from any type of parasite entirely. This is because parasites can be transmitted easily between animals. Consult your veterinarian for more information.

How quickly does a dewormer work in cats (i.e., Profender)?

The medication Profender starts killing intestinal parasitic worms around two to six hours after the deworming treatment. Tapeworm deworming happens within 24 hours and within two days for other worms.

What do the Profender for cats reviews say?

Profender spot-on for cats reviews rate 4.5+ out of 5 stars. Most reviewers say that Profender is a wonderful product, but have written about local reactions within the first days after treatment, such as diarrhea and skin irritation. Use with caution.

What might happen if my cat licked Profender?

If your cat licks the application site before one hour after application, the oral exposure could cause hypersalivation or vomiting.
Concluding Thoughts
The most important thing that you should know about Profender is its one-time use treatment to expel internal parasitic worms - tapeworms, roundworms, and hookworms - from your cat. Forget about pills! Just apply a few drops on your cat's skin and you are that much closer to a worm-free kitty!
DISCLAIMER: FDA law restricts Profender only on order or prescription of a licensed veterinarian for the best pet health care advice. Ask your veterinarian or consult with one of our pet care specialists at 1-800-844-1427. This informative article is not meant to substitute for the diagnosis, treatment, and professional advice from your veterinarian or other qualified professionals regarding a medical condition. Ask your veterinarian if it's a good idea to treat all of the animals in your household to control intestinal parasites.
Side Effects & Warnings
Consult your veterinarian regarding the diagnosis of worms before administering. Use with caution in sick or debilitated cats. Keep out of reach of children. Pregnant women or women who may become pregnant should avoid direct contact with, or wear disposable gloves when applying this product. Allow 24 hours after application before letting children come into contact with your cat.
Let your veterinarian know before combining with other medications, especially flea and tick prevention.
Ingredients
Praziquantel and Emodepside
Directions
Dosage runs according to your cats weight, typically one full tube is applied directly to your cats skin.
Make sure you're applying to exposed skin with the tip directly and lifting tube away from the skin before releasing pressure on the tube.