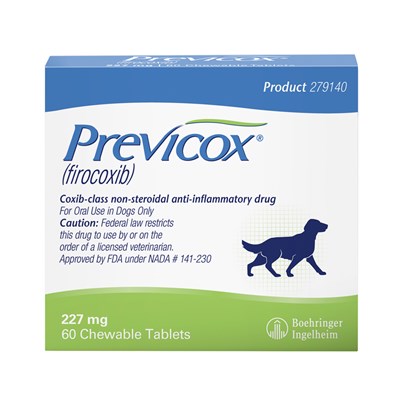 Every time a new member signs up, we will donate a FREE membership to a Best Friends adopted animal. Best Friends is America's largest animal sanctuary.
YOUR FUTURE PETCARE NEEDS
Our customers typically save close to $200/yr when purchasing preventatives as members of PetPlus.
PetPlus is a membership plan that gives you wholesale pricing on preventatives, supplements and speciality foods.
With Free Shipping always, no minimums.
Why Become A Member? Additional Ways To Save With PetPlus
Typical Annual Savings "For Your Pet
| | | | | | | | |
| --- | --- | --- | --- | --- | --- | --- | --- |
| | | | | | | | |
| | Typical Annual Cost | $40 | $190 | $95 | $112 | $200 | |
| | PetPlus Annual Cost | $12 | $110 | $55 | $68 | $150 | |
| | Sample Annual PetPlus Savings | $28 | $80 | $40 | $44 | $65 | |
| | | | | | | $242 | |
Typical Annual Cost
PetPlus Annual Cost
Sample Annual PetPlus Savings
We're Here to Help You Every Step of the Way
| | |
| --- | --- |
| Wholesale Prices on Pet Medication & Supplements | |
| Free 24/7 Pet Help provided by whiskerDocs | |
| Wholesale Prices on RX & Premium Foods and Treats | |
| Convenient Medication Pickup Option | |
| Free Delivery on Medication | |
Product Description
Comprehensive Guide to Previcox For Dogs
Meet the Joint Pain Reliever: Previcox For Dogs!
Previcox For Dogs is a prescription FDA-approved non-steroidal anti-inflammatory drug (NSAID) that is used to treat joint pain, stiffness, and inflammation in dogs that are suffering from arthritis, osteoarthritis, lameness, and painful post-surgery. Once-daily barbecue-flavored chewable tablet is fast-acting to get back to your pup's regular self.
How does Previcox For Dogs work?
Previcox For Dogs is a medication with one active ingredient - Firocoxib.
The active ingredient Firocoxib is a coxib-class NSAID that inhibits cyclooxygenase-2 (COX-2) which is responsible for the pain and inflammation of the joints (e.g., pain from osteoarthritis and post-surgery pain). The medication also allows the release of COX-1 enzymes that maintain the support of kidneys, GI tract, and platelet production.
How is Previcox For Dogs administered?
Previcox For Dogs barbecue-flavored chewable tablets is administered orally once daily. The prescription drug's usual dosage is 2.27 mg per pound of body weight. The tablets are scored, calculated in half increments, and can be administered with or without food. Available boxes are 57 mg and 227 mg per chewable tablet.
What are the precautions of which you should be aware?
Be cautious with the following list of dogs, in terms of using Previcox For Dogs:
Breeding, pregnant, and nursing dogs
Puppies and very small dogs under 12.5 pounds
Other NSAIDs, corticosteroids, and nephrotoxic medications can interact poorly with Previcox For Dogs. Always be sure to disclose any medications, vitamins, and supplements that your pet may be taking when consulting your veterinarian or pharmacist.
What are the potential side effects of which you should be aware?
Previcox For Dogs's tablet's most common adverse reactions are vomiting, nausea, lethargy, seizures, aggression, itchiness, decreased appetite, and diarrhea. If any of the above or any of the below occur, contact your veterinarian:
Abdominal pain
Bloody stool or bloody vomit
Jaundice or yellowing of eyes
Unexplained weight gain
As a class, cyclooxygenase inhibitory NSAIDs may be associated with gastrointestinal, kidney, or liver side effects, so it is reported that Previcox For Dogs can cause renal, gastrointestinal, and hepatic toxicity. Immediately seek emergency care if an allergic reaction occurs, such as difficulty breathing, hives, or facial swelling.
Frequently Asked Questions
What Is Previcox For Dogs?
Previcox For Dogs is an FDA-approved non-steroidal anti-inflammatory drug (NSAID) that's used to treat joint pain, swelling, stiffness, and inflammation in dogs due to arthritis. It's also used to relieve postoperative pain in dogs. Available in the form of chewable tablets, Previcox can help improve the quality of life of ailing dogs.
The active ingredient in Previcox is Firocoxib, a class NSAID that inhibits the release of cyclooxygenase-2 (COX-2) and stimulates the production of cyclooxygenase-1 (COX-1). This, in turn, minimizes the production of prostaglandins, thereby reducing joint pain and inflammation.
What Is Previcox Used for in Dogs?
Previcox chewable tablets are primarily used to treat pain and inflammation associated with osteoarthritis in dogs. The medication can also be used to treat stiffness and swelling of the joints due to canine arthritis and lameness.
It's effective in relieving postoperative pain as well. Administering Previcox a few hours before your dog is about to undergo surgery significantly reduces pain after the procedure. It improves the overall quality of life of dogs by helping them stay active.
How Long for Previcox to Work in Dogs?
Being one of the most effective class cyclooxygenase inhibitory NSAIDs, Previcox starts relieving pain and inflammation in your dog within hours of being administered. However, it'll take a few days (up to a week) before you notice any significant changes in your dog's mood and behavior.
The time taken for Previcox to work also depends on other factors, such as your dog's age, weight, and overall health. Make sure you follow the vet's instructions regarding the dosage and frequency of administering Previcox to your dog.
Even if the medication doesn't work right away, don't discontinue the chewable tablets abruptly. Instead, consult the vet to discuss any progress/changes in your dog's health and ask them to adjust the dosage accordingly.
What Are the Side Effects of Previcox for Dogs?
Previcox is an FDA-approved veterinarian-prescribed medication for the management of canine osteoarthritis, as well as postoperative pain and inflammation. However, it can cause adverse side effects, such as:
Vomiting (with or without blood)
Nausea
Dizziness
Seizures
Loss of appetite
Itchiness
Diarrhea (often accompanied by dark, tarry, or bloody stool)
Abdominal pain
Weight gain
It's recommended that you immediately consult your vet if you notice any of the aforementioned symptoms in your dog. You should also watch out for symptoms of allergic reactions, including breathing trouble, facial swelling, and hives.
Moreover, cyclooxygenase inhibitor NSAIDs may interfere with kidney and liver function, leading to renal failure and jaundice. Reach out to your vet if your dog exhibits yellowing of gums and skin, or any symptoms of kidney damage.
How Much Previcox for a 70 lb Dog?
The recommended daily dosage of Previcox for your dog is 2.27 mg per pound of body weight. That means if your dog weighs 70 lb, they need 158.9 mg of Previcox once a day. While Previcox chewable tablets are scored and available in packs of 57 mg and 227 mg tablets, it's wider to consult your vet before administering the medication. Also, you'll need a licensed vet's prescription to purchase the tablets from a pharmacy.
Is Previcox Safe for Dogs?
Considering that Previcox is an FDA-approved NSAID, it's safe to administer the medication to dogs. However, you should watch out for allergic reactions and side effects, including hives, breathing difficulty, seizures, dizziness, blood in vomit or stool, diarrhea, abdominal pain, and jaundice. Immediately contact your vet if you notice any of these symptoms in your dog.
Also, Previcox shouldn't be administered on dogs less than 7 weeks old. Exercise more caution if your dog is pregnant and nursing, or weighs less than 12.5 pounds. If your pet is also taking corticosteroids or nephrotoxic medication to treat other conditions, talk to your vet about possible drug interactions.
What Is the Dosage of Previcox for Dogs?
The recommended dosage of Previcox for a dog is 2.27 mg per pound of body weight once daily. But it's wiser to ask your vet to prescribe the right dosage and duration of treatment. Administering the chewable tablets on your own could result in harmful side effects and drug interactions.
How Long Can You Give a Dog Previcox?
Previcox can be administered once daily for 3 days to treat pain and inflammation associated with soft tissue and orthopedic surgery. In the case of canine osteoarthritis, Previcox can be administered long-term, as prescribed by your vet. Make sure you watch out for symptoms of liver and kidney damage.
Is Previcox a Pain Killer?
Previcox is an anti-inflammatory pain reliever for dogs. Unlike analgesic painkillers, it reduces joint pain and inflammation by inhibiting COX-2 and stimulating COX-1 to hinder the production of pain-inducing prostaglandins.
Can Previcox Be Used Long-Term?
Previcox is safe for long-term use in dogs. However, like other NSAIDs, it's associated with a slight risk of gastrointestinal problems, as well as renal and hepatic toxicity in the long run. Stay in touch with your vet and monitor your dog's health to tackle any side effects, if and when they arise.
Concluding Thoughts
The most important thing that you should know about Previcox For Dogs is its ability to significantly improve almost 100% of dog's joint pain, inflammation, and overall quality of life by treating OA and postoperative pain.
DISCLAIMER: FDA law restricts Previcox For Dogs only on order or prescription of a licensed veterinarian for the best pet health care advice. Ask your veterinarian or consult with one of our pet care specialists at 1-800-844-1427, if this is a suitable product for your pet and your home. This informative article is not meant to substitute for the diagnosis, treatment, and professional advice from your veterinarian or other qualified professionals regarding a medical condition. Never disregard or delay seeking professional advice due to what you may have read on our website. PetCareRX medications are FDA approved and/or EPA regulated when and as required by law.
Side Effects & Warnings
Contact your veterinarian if your pet experiences any of the following while taking Previcox for Dogs: abdominal pain, tenderness, or discomfort, bloody, black or tarry stools or blood in vomit unexplained weight gain, water retention, fatigue or lethargy, skin rash, itching, yellowing of eyes; unusual bruising or bleeding as these symptoms could indicate serious side effects. Immediately seek emergency care if pet experiences an allergic reaction, symptoms include, difficulty breathing, swelling of the lips, tongue or face, hives.
Ingredients
Previcox for dogs contains the active ingredient Firocoxib
Firocoxib
Overview 
Firocoxib is in use for the treatment of inflation and pain among pets. The most common use of the medication happens for treating pain and arthritis that relates to the conditions arising after a traumatic incident or surgery.

The drug is also effective in treating certain types of cancers among dogs. It is worth mentioning that there is a fair bit of use of the drug for off-level usage. Your veterinarian can help you with instructions for such instances.

Special Precautions
Pets with known allergies to any NSAIDs should not get this medication. Another aspect worth mentioning is that pets with gastrointestinal ulcerations or having bleeding disorders should have the drug after taking proper caution.

The pets that have liver, kidney, or heart diseases or even those dehydrated, have low blood pressure, or are on any diuretic medication should take the Firocoxib courses. The same holds true for any lactating, pregnant, or old pet. It is advisable not to use the drug for pets that weigh less than 12.5 pounds. Also, the medication is not advisable for any pet younger than seven months.

Mechanism of Action
Like any other NSAID, Firocoxib helps to have anti-inflammatory and analgesic effects by inhibiting prostaglandins synthesis. The enzymes that NSAID is innovative and cyclooxygenase enzymes. These enzymes exist in two forms: COX - 1 and COX - 2. The first one is responsible for prostaglandin synthesis relating to the gastrointestinal tract and maintaining a healthy platelet and general function apart from other functions. The second enzyme is responsible for synthesizing prostaglandins critical for inflammation, pain, and fever.

Known Drug Interactions
A few drugs should be administered with caution while giving firocoxib. These include ACE inhibitors, nephrotoxic drugs, aspirin, methotrexate, corticosteroids,  highly protein-bound drugs, digoxin, furosemide, and fluconazole. It is ideal for you to mention any ongoing medication your pet is currently taking to your veterinarian. It can help them take necessary actions relating to drug interactions.

Brand/Generic Equivalents
Previcox
Previcox for Dogs (Firocoxib) is used for treating pain and inflammation normally associated with osteoarthritis. Previcox for Dogs (Firocoxib) belongs to the group of non-steroidal, anti-inflammatory drugs (NSAID) belonging to the coxib class, which provides faster pain relief and improved mobility. Previcox for Dogs (Firocoxib) has also analgesic properties, and relieves pain and swelling in dogs by hindering the production of the body chemicals called prostaglandins. Prostaglandins are influenced by the cellular enzyme cyclooxygenase (COX), which is of two types - COX1 & COX2. Most NSAIDs act upon both these types, though COX2 is found to be mainly responsible for producing pain and inflammation associated with tissue damage. 
Dogs should take 2.27 mg/lb (5.0 mg/kg) of body weight daily for the purpose of treating osteoarthritis. If taking Previcox for dogs (firocoxib) to relieve postoperative pain and inflammation, the same dose can be taken for three days following surgery. Additionally, dogs can be treated with Previcox (firocoxib) two hours prior to surgery to help with pain and inflammation. 
Side effects of Firocoxib may include a surge or fall in appetite, nausea, diarrhea, dark stools, seizure, aggression, etc. Symptoms like sudden weight loss, jaundice, scabs, or itchy skin are also noticed in some animals. 
Directions
Carefully consider the potential benefits and risks of PREVICOX and other treatment options before deciding to use PREVICOX. Use the lowest effective dose for the shortest duration consistent with individual response. The recommended dosage of PREVICOX (firocoxib) for oral administration in dogs is 2.27 mg/lb (5.0mg/kg) body weight once daily as needed for osteoarthritis and for 3 days as needed for postoperative pain and inflammation associated with soft-tissue and orthopedic surgery. The dogs can be treated with PREVICOX approximately two hours prior to surgery. The tablets are scored and dosage should be calculated in half tablet increments. PREVICOX Chewable Tablets can be administered with or without food.