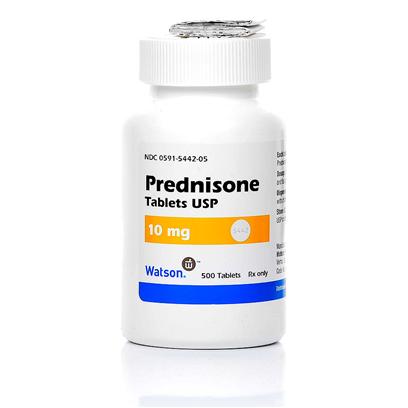 Typical Consumer
Price
$

0.19
PETPLUS
Member Price Cannot be combined with other offers
Every time a new member signs up, we will donate a FREE membership to a Best Friends adopted animal. Best Friends is America's largest animal sanctuary.
YOUR FUTURE PETCARE NEEDS
Our customers typically save close to $200/yr when purchasing preventatives as members of PetPlus.
PetPlus is a membership plan that gives you wholesale pricing on preventatives, supplements and speciality foods.
With Free Shipping always, no minimums.
Why Become A Member? Additional Ways To Save With PetPlus
Typical Annual Savings "For Your Pet
| | | | | | | | |
| --- | --- | --- | --- | --- | --- | --- | --- |
| | | | | | | | |
| | Typical Annual Cost | $40 | $190 | $95 | $112 | $200 | |
| | PetPlus Annual Cost | $12 | $110 | $55 | $68 | $150 | |
| | Sample Annual PetPlus Savings | $28 | $80 | $40 | $44 | $65 | |
| | | | | | | $242 | |
Typical Annual Cost
PetPlus Annual Cost
Sample Annual PetPlus Savings
We're Here to Help You Every Step of the Way
| | |
| --- | --- |
| Wholesale Prices on Pet Medication & Supplements | |
| Free 24/7 Pet Help provided by whiskerDocs | |
| Wholesale Prices on RX & Premium Foods and Treats | |
| Convenient Medication Pickup Option | |
| Free Delivery on Medication | |
Product Description
Allergy season is just as much a threat to animals as it is to humans. If your dog or cat is experiencing itching, hair loss, skin irritation, or more serious symptoms such as spinal trauma or bronchial lung disease, Prednisone can help.

Prednisone has been proven to combat the natural effects of allergens by treating the symptoms of low corticosteroid levels in animals whose bodies are producing below normal levels. Prednisone can be used alone or with other medications. It has been known to promote healthy recovery from multiple conditions including eczema, dermatitis, allergic reactions, inflammatory eye conditions, otitis externa, arthritis and bursitis, ulcerative colitis and nephrosis.
Side Effects & Warnings
Prednisolone should never be used in animals that are allergic to this drug, and in those with fungal infections. Pregnant animals should not be treated with Prednisolone as it might induce premature labor. Never terminate Prednisolone therapy suddenly; and the animal should be taken off the drug in phases, to avoid difficulties.Prednisolone might adversely react with other medications such as non-steroidal anti-inflammatories. It affects the whole body system of the animal, and hence should be administered only in crucial emergencies and life threatening situations.
Short term use rarely causes side effects. However, more frequent use can interfere with many of the body systems. Possible side effects include: weight gain, excessive panting, increased thirst, hunger and urination; vomiting and diarrhea. Cushing's syndrome may manifest itself following prolonged or repeated steroid therapy. Prednisone may also mask the symptoms of developing disease, such as fever, since it suppresses the immune response.
Ingredients
Prednisone
Prednisone belongs to the category of gluco corticoids of medicines and is used in treating autoimmune diseases in dogs and cats. Autoimmune diseases are those which cannot be prevented or treated and occurs when the immune and inflammation systems, which are intended to protect the body against diseases, turn against the body causing severe damage or even death. Curiously enough, in many cases, this happens without any specific reason. Prednisolone is anti-inflammatory in nature and could be used to treat allergies, endotoxic shock caused by bacterial infections apart from auto immune conditions like bronchial and lung diseases, and brain and blood diseases. In addition, it is used as a supplement in oncology treatment, Addison's disease and adrenal gland disorder.
Directions
Prednisolone is available in 1 mg, 2.5 mg, 5 mg, 10 mg, 20 mg and 50 mg tablets apart from 3 mg/ml syrup, 1 mg/ml suspension and injectable forms. Doses might vary depending on the ailment. The recommended anti-inflammatory doses range from 0.2 to 0.6 mg/kg, administered twice a day, immunosuppressive doses range from 2 to 6 mg/kg, thrice daily.
When administering medication to a pet, always follow the directions of your veterinarian.