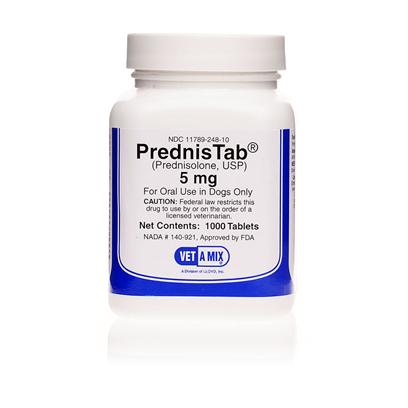 Typical Consumer
Price
$

0.16
PETPLUS
Member Price Cannot be combined with other offers
Every time a new member signs up, we will donate a FREE membership to a Best Friends adopted animal. Best Friends is America's largest animal sanctuary.
YOUR FUTURE PETCARE NEEDS
Our customers typically save close to $200/yr when purchasing preventatives as members of PetPlus.
PetPlus is a membership plan that gives you wholesale pricing on preventatives, supplements and speciality foods.
With Free Shipping always, no minimums.
Why Become A Member? Additional Ways To Save With PetPlus
Typical Annual Savings "For Your Pet
| | | | | | | | |
| --- | --- | --- | --- | --- | --- | --- | --- |
| | | | | | | | |
| | Typical Annual Cost | $40 | $190 | $95 | $112 | $200 | |
| | PetPlus Annual Cost | $12 | $110 | $55 | $68 | $150 | |
| | Sample Annual PetPlus Savings | $28 | $80 | $40 | $44 | $65 | |
| | | | | | | $242 | |
Typical Annual Cost
PetPlus Annual Cost
Sample Annual PetPlus Savings
We're Here to Help You Every Step of the Way
| | |
| --- | --- |
| Wholesale Prices on Pet Medication & Supplements | |
| Free 24/7 Pet Help provided by whiskerDocs | |
| Wholesale Prices on RX & Premium Foods and Treats | |
| Convenient Medication Pickup Option | |
| Free Delivery on Medication | |
Product Description
Prednisolone is a prescription medication used to treat allergy and inflammatory conditions as well as a range of auto-immune diseases and disorders in pets. It is known to be effective in the treatment of diseases such as lupus or pemphigus, asthma and inhalant allergies (atopy), certain types of colitis, certain kidney diseases, cancers, autoimmune hemolytic anemias, brain swelling, and Addison's disease.

Prednisolone is the Generic Alternative to Orapred.
Prednisolone should never be used in animals that are allergic to this drug, and in those with fungal infections. Pregnant animals should not be treated with Prednisolone as it might induce premature labor. Never terminate Prednisolone therapy suddenly; and the animal should be taken off the drug in phases, to avoid difficulties.Prednisolone might adversely react with other medications such as non-steroidal anti-inflammatories. It affects the whole body system of the animal, and hence should be administered only in crucial emergencies and life threatening situations.
Some of the side effects include increased thirst and appetite, breathlessness, nausea, restlessness, stomach ulcers and loose motion. Prolonged use of this drug might lead to loss of hair coat, slackening of muscles, liver damage and behavioral changes.
Side Effects & Warnings
Side effects are generally dependent on dosage, and the most common include increased appetite, thirst, and urination. Less common side effects may include panting, diarrhea, vomiting, restlessness, and behavioral changes. Long-term use may result in the side effects such as hair loss, muscle loss, weakness, the development of diabetes or hyperadrenocorticism, and the development or worsening of hypothyroidism or pancreatitis. Immune system suppression can occur at higher doses, making your pet more susceptible to infection. Contact your veterinarian if your pet has a fever or exhibits tiredness, sneezing, coughing, runny eyes, or painful urination. Stop giving the medication and seek emergency veterinary medical attention if your pet exhibits any of the following serious side effects: an allergic reaction, increased blood pressure, or sudden weight gain.

Contact your veterinarian if any side effects seem severe or distressing.

Tell your veterinarian about any existing diseases or conditions that your pet has. Do not give PredNISOLone to pets with systemic fungal infections, stomach ulcers, some types of mange, Cushing's disease, high blood pressure, congestive heart failure, or kidney disease. Not for use in pregnant animals, as it may induce labor and cause birth defects. Use caution when giving to young or nursing animals as it may stunt growth.

Since Prednisolone affect the outcome of many laboratory tests, make sure your veterinarian knows your pet is taking it before any testing.
Talk to your veterinarian before using PredNISOLone with vitamins and supplements or any non-steroidal anti-inflammatory drugs.

Consult with your veterinarian if your pet will be using Prednisolone alongside insulin, phenytoin, phenobarbital, modified live vaccines, rifampin, cyclosporine, estrogens, erythromycin, or mitotane, amphotericin B, furosemide, or thiazide.

Tell your veterinarian about any other medications that your pet is taking.
Ingredients
5 mg prednisolone, USP
Prednisolone belongs to the category of gluco corticoids of medicines and is used in treating autoimmune diseases in dogs and cats. Autoimmune diseases are those which cannot be prevented or treated and occurs when the immune and inflammation systems, which are intended to protect the body against diseases, turn against the body causing severe damage or even death. Curiously enough, in many cases, this happens without any specific reason. Prednisolone is anti-inflammatory in nature and could be used to treat allergies, endotoxic shock caused by bacterial infections apart from auto immune conditions like bronchial and lung diseases, and brain and blood diseases. In addition, it is used as a supplement in oncology treatment, Addison's disease and adrenal gland disorder.
Directions
Consult with a veterinarian before administering Prednisolone to your pet.
Typically, dosage varies according to both the weight of the pet and the reason for treatment.
For anti-inflammatory purposes, the recommended dosage size is 0.1 - 0.3 mg/lb, to be given twice daily; for treatments that require the suppression of the immune system, dosage size is 1-3 mg/lb, given up to three times a day for the duration of the treatment.