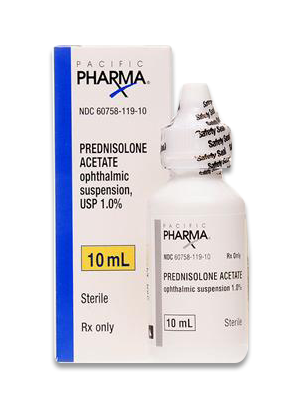 Every time a new member signs up, we will donate a FREE membership to a Best Friends adopted animal. Best Friends is America's largest animal sanctuary.
YOUR FUTURE PETCARE NEEDS
Our customers typically save close to $200/yr when purchasing preventatives as members of PetPlus.
PetPlus is a membership plan that gives you wholesale pricing on preventatives, supplements and speciality foods.
With Free Shipping always, no minimums.
Why Become A Member? Additional Ways To Save With PetPlus
Typical Annual Savings For Your Pet
| | | | | | | | |
| --- | --- | --- | --- | --- | --- | --- | --- |
| | | | | | | | |
| | Typical Annual Cost | $40 | $190 | $95 | $112 | $200 | |
| | PetPlus Annual Cost | $12 | $110 | $55 | $68 | $150 | |
| | Sample Annual PetPlus Savings | $28 | $80 | $40 | $44 | $50 | |
| | | | | | | $242 | |
Typical Annual Cost
PetPlus Annual Cost
Sample Annual PetPlus Savings
We're Here to Help You Every Step of the Way
| | |
| --- | --- |
| Wholesale Prices on Pet Medication & Supplements | |
| Free 24/7 Ask-A-Vet Helpline | |
| Wholesale Prices on RX & Premium Foods and Treats | |
| Convenient Medication Pickup Option | |
| Free Delivery on Medication | |
| $50 Off Your First Dog Sitter Booking & More Benefits | |
About Prednisolone Acetate Ophthalmic 1% Suspension
Prednisolone Acetate Ophthalmic is used to treat common eye infections in dogs and cats, including mycobacterial or fungal infections. This product may also be used in eyes to aid the post-surgery healing process. A corticosteroid, prednisolone acetate regulates inflammation, which will help your pet's eye(s) heal, as well as ease your pet's comfort during the healing process. Prednisolone Acetate Ophthalimic is available by prescription only and must be administered directly into a pet's eye through a tapered nozzle tip. The veterinarian who prescribes the solution should dictate dosage -- typical dosages may involve administering drops every hour or two until symptoms subside.
Key Benefits of Prednisolone Acetate Ophthalmic 1% Suspension
Effective treatment for infections of the conjunctiva and cornea, and other eye conditions, in cases where steroid use is deemed necessary
Aids in the healing of corneal injuries, whether from chemical, radiation, or thermal burns, or other causes
Easy squeeze bottle with controlled drop tip
Who's Prednisolone Acetate Ophthalmic 1% Suspension For?
Dogs and cats suffering from eye conditions where steroid use is deemed necessary.
Ingredients
Active: prednisolone acetate (microfine suspension) 1.0% Preservative: benzalkonium chloride.
Inactives: boric acid; edetate disodium; hypromellose; polysorbate 80; purified water; sodium bisulfite; sodium chloride; and sodium citrate.
How Does Prednisolone Acetate Ophthalmic 1% Suspension Work?
Prednisolone acetate is a glucocorticoid, which means it's a highly effective anti-inflammatory (more so than popular hydrocortisones, for example). Glucocorticoids inhibit a number of ocular functions in order to allow an infection or wound to properly heal. Glucocorticoids also prevent the formation of scars within the eye, thereby protecting vision.
Side Effects and Warnings
If overused, Prednisolone Acetate Ophthalimic 1% Suspension can have negative effects on your pet's vision.
Be sure to adhere closely to veterinarian prescription amounts.
This medication isn't typically prescribed for more than 10 days at a time.
Directions
With clean hands, gently cradle your pet's face, and encourage their face toward the ceiling.
Using the control-drip nozzle, drip the recommended dosage into the affected eye(s).
Point the tip of the dropper away from your dog's eye in case he jerks his head.
For the first few minutes after administering the medication, don't allow your pet to rub her face or wipe the drops out.