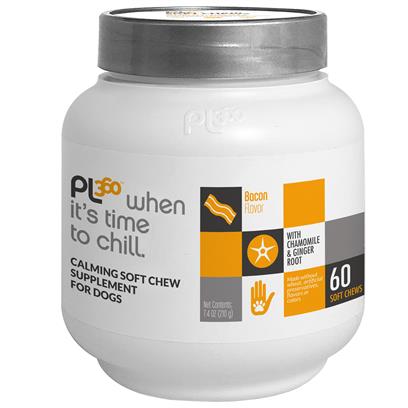 Every time a new member signs up, we will donate a FREE membership to a Best Friends adopted animal. Best Friends is America's largest animal sanctuary.
YOUR FUTURE PETCARE NEEDS
Our customers typically save close to $200/yr when purchasing preventatives as members of PetPlus.
PetPlus is a membership plan that gives you wholesale pricing on preventatives, supplements and speciality foods.
With Free Shipping always, no minimums.
Why Become A Member? Additional Ways To Save With PetPlus
Typical Annual Savings "For Your Pet
| | | | | | | | |
| --- | --- | --- | --- | --- | --- | --- | --- |
| | | | | | | | |
| | Typical Annual Cost | $40 | $190 | $95 | $112 | $200 | |
| | PetPlus Annual Cost | $12 | $110 | $55 | $68 | $150 | |
| | Sample Annual PetPlus Savings | $28 | $80 | $40 | $44 | $65 | |
| | | | | | | $242 | |
Typical Annual Cost
PetPlus Annual Cost
Sample Annual PetPlus Savings
We're Here to Help You Every Step of the Way
| | |
| --- | --- |
| Wholesale Prices on Pet Medication & Supplements | |
| Free 24/7 Pet Help provided by whiskerDocs | |
| Wholesale Prices on RX & Premium Foods and Treats | |
| Convenient Medication Pickup Option | |
| Free Delivery on Medication | |
Product Description
The Best Dog Supplement for Anxiety
Chronic stress is never good for anyone, and it's especially not good for dogs. If your canine companion suffers from chronic stress, he may start exhibiting destructive behavior like chewing up the sofa or houseplants, digging in the yard, etc. One of the most effective ways to calm his anxiety and help him relax is by giving him PL360 Calming Soft Chew Dog Supplement. This herbal dog supplement helps him unwind with ingredients like chamomile, ginger root, and GABA, without causing drowsiness or decreasing his alertness or activity level.
How Dogs Get Stress
Have you ever wondered why your dog is so excited when you get home after a long day at work? While it might seem like he's just happy to see you, it's actually more likely that he's stressed about having been left alone. Dogs are incredibly social creatures who crave companionship and constant interactionand, sadly, many dogs end up lonely because their owners don't understand how they get stressed.
What Causes Canine Anxiety
Many owners attribute stress-related behavior in their dogs to anxiety. Most of us can relate to feeling anxious about something, but it doesn't always manifest itself in destructive behavior like chewing up your favorite shoes or jumping on guests when they come over. While there are many factors that can contribute to your dog's anxiety, there are ways you can combat it.
Problems Caused by Canine Stress
PL360 Calm is a dog supplement that provides your canine companion with calming chamomile, ginger root, and GABA to help ease his anxiety. Easy to give by mouth, PL360 Calm can be used for dogs of all ages. This herbal formula has been tested on both dogs and cats. The results have been astonishing! As an all-natural supplement, there are no harmful side effects or contraindications.
How PL360 Calm Can Help
PL360 Calm is a chewy supplement designed to help alleviate anxiety in dogs. It uses natural, non-habit-forming compounds to soothe animals of all agesincluding puppies and seniors. The supplement comes in a soft chew form that makes administering it simple and easy. PL360 Calm contains ingredients such as chamomile, ginger root, and GABA to create a well-rounded calming formula. It also contains vitamin B6 to aid in stress relief.
Ingredients
"ACTIVE INGREDIENTS PER 1 SOFT CHEW (3.5g):\r\nChamomile Flower Powder………………150mg\r\nGamma Amino Butyric Acid (GABA)……… 100mg\r\nGinger Root……………………….. 50mg\r\nTheanine………………………….. 50mg\r\nTryptophan………………………… 44mg\r\nVitamin B1 (Thiamine Mononitrate)……. 4mg\r\n\r\nINACTIVE INGREDIENTS: calcium phosphate, citric acid, fish oil, glycerin, macrogol, magnesium stearate, mixed tocopherols, molasses, natural bacon flavor, pork liver powder, rosemary extract, silicon dioxide, sucrose, vegetable fiber, vegetable oil, vegetable shortening, vegetable starch."
Directions
DIRECTIONS FOR USE: Give chew directly to your dog about 30 minutes prior to a stressful event. See chart to the right for recommended amount. Should not be used for dogs under 14 weeks of age. May be used in conjunction with a behavior modification program. DOG SIZE10-20 lbs21-40 lbs41+ lbsNo more than 2 chews per day 1/2 Chew as needed1 Chew as needed2 Chews as needed