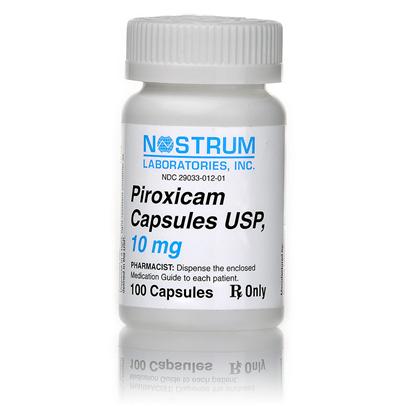 Typical Consumer
Price
$

0.76
PETPLUS
Member Price Cannot be combined with other offers
Every time a new member signs up, we will donate a FREE membership to a Best Friends adopted animal. Best Friends is America's largest animal sanctuary.
YOUR FUTURE PETCARE NEEDS
Our customers typically save close to $200/yr when purchasing preventatives as members of PetPlus.
PetPlus is a membership plan that gives you wholesale pricing on preventatives, supplements and speciality foods.
With Free Shipping always, no minimums.
Why Become A Member? Additional Ways To Save With PetPlus
Typical Annual Savings "For Your Pet
| | | | | | | | |
| --- | --- | --- | --- | --- | --- | --- | --- |
| | | | | | | | |
| | Typical Annual Cost | $40 | $190 | $95 | $112 | $200 | |
| | PetPlus Annual Cost | $12 | $110 | $55 | $68 | $150 | |
| | Sample Annual PetPlus Savings | $28 | $80 | $40 | $44 | $65 | |
| | | | | | | $242 | |
Typical Annual Cost
PetPlus Annual Cost
Sample Annual PetPlus Savings
We're Here to Help You Every Step of the Way
| | |
| --- | --- |
| Wholesale Prices on Pet Medication & Supplements | |
| Free 24/7 Pet Help provided by whiskerDocs | |
| Wholesale Prices on RX & Premium Foods and Treats | |
| Convenient Medication Pickup Option | |
| Free Delivery on Medication | |
Product Description
Piroxicam was initially created for humans as a pain reliever. But with the proper dosage by your vet, it can also be administered to cats and dogs with some cancers and as a pain reliever for arthritis. Piroxicam is a non-steroidal anti-inflammatory drug (NSAID), so it reduces both pain and inflammation. This drug is typically recommended for dogs experiencing neoplasia, a condition in which abnormal masses of tissue develop into tumors within the body. Consult your veterinarian if this is the right drug for you pet's symptoms.
Side Effects & Warnings
When administering Piroxicam, contact your veterinarian if your pet shows signs of depression, an increase in drinking, jaundice, dizziness, seizures, behavior changes, lethargy, swelling, shedding, itching, constipation, or hot spots. In some cases, Piroxicam can cause stomach ulceration. Signs of this include loss of appetite, diarrhea, vomiting, and bloody or black stools.

Do not use Piroxicam in pets with kidney or liver disease, bleeding disorders, gastric ulcers, or high blood pressure. Use with caution in cats and pets with severe heart disease.
Negative interactions can occur with ACE-inhibitors such as enalapril, benazepril, and quinapril. Piroxicam may interact with other drugs like phenylbutazone, heparin, aspirin, corticosteroids, methotrexate, flunixin, diazepam, propranolol, and warfarin.
Ingredients
Piroxicam is a non-steroidal anti-inflammatory drug (NSAIDs) that is commonly used for managing pain and inflammation in dogs. The action mechanism of Piroxicam is to hinder the secretion of prostaglandins, thereby bringing relief from fever, pain and inflammation. It could also be combined with other drugs in the treatment of transitional cell carcinoma- a type of bladder cancer in dogs.

Clinical results have proved that this drug is well tolerated by dogs, even though side effects might occur in rare cases. Stomach and intestinal ulcers, bleeding, dark stools, peritonitis, vomiting etc., are some of the common side effects. A few of these could be life threatening as well. Piroxicam can hamper the smooth functioning of kidneys which might lead to papillary necrosis. Piroxicam could also damage the natural blood clotting mechanism, thereby increasing the risks of bleeding.
Desist from using Piroxicam in animals that are allergic to this drug, and in those with a noted history of bleeding, intestinal inflammation and high blood pressure. Use extreme caution while administering this medication in pets with heart ailments. Some medicines such as diuretics or ACE-inhibitors could have serious interactions with Piroxicam. So, make sure to verify that the medications administered to the pet do not belong to any of these groups. Piroxicam, when used along with corticosteroids is found to enhance the risks of ulcers.
Directions
Piroxicam is available in 10 mg and 20 mg capsules. The dosage might differ according to the condition for which it is used, and the response to the treatment. Normally for anti-inflammatory effect, piroxicam is dosed at 0.15 mg per pound (0.3 mg/kg) every 48 hours, while a daily dose of 0.15 mg per pound (0.3 mg/kg) might be required to manage transitional cell carcinoma.
Piroxicam is a prescription drug. Administer Piroxicam orally per instruction by your veterinarian.