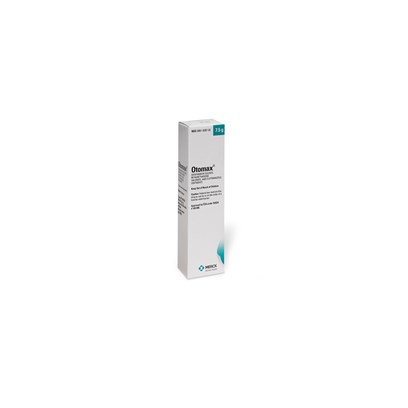 Every time a new member signs up, we will donate a FREE membership to a Best Friends adopted animal. Best Friends is America's largest animal sanctuary.
YOUR FUTURE PETCARE NEEDS
Our customers typically save close to $200/yr when purchasing preventatives as members of PetPlus.
PetPlus is a membership plan that gives you wholesale pricing on preventatives, supplements and speciality foods.
With Free Shipping always, no minimums.
Why Become A Member? Additional Ways To Save With PetPlus
Typical Annual Savings "For Your Pet
| | | | | | | | |
| --- | --- | --- | --- | --- | --- | --- | --- |
| | | | | | | | |
| | Typical Annual Cost | $40 | $190 | $95 | $112 | $200 | |
| | PetPlus Annual Cost | $12 | $110 | $55 | $68 | $150 | |
| | Sample Annual PetPlus Savings | $28 | $80 | $40 | $44 | $65 | |
| | | | | | | $242 | |
Typical Annual Cost
PetPlus Annual Cost
Sample Annual PetPlus Savings
We're Here to Help You Every Step of the Way
| | |
| --- | --- |
| Wholesale Prices on Pet Medication & Supplements | |
| Free 24/7 Pet Help provided by whiskerDocs | |
| Wholesale Prices on RX & Premium Foods and Treats | |
| Convenient Medication Pickup Option | |
| Free Delivery on Medication | |
Product Description
Ultimate Guide to Otomax Ointment
Meet the Ear Infection Healer: Otomax Ointment!
Otomax Ointment is a highly recommended dog ear infection medication with an antimicrobial and corticosteroid combination. The solution effectively treats chronic and acute bacterial or fungal infections that result in pain and inflammation outside the ear. Otomax Ointment has easy-to-use drops or ointment in the ear canal twice daily.
How does Otomax Ointment work?
Otomax Ointment is a medication with three active ingredients - Gentamicin, Betamethasone, and Clotrimazole.
Gentamicin (pharmaceutical name Gentamicin sulfate, USP) is a broad-spectrum antibiotic and bactericide that inhibits normal protein synthesis and the growth of Gram-positive and Gram-negative bacteria found on and within canines' ears, such as Pseudomonas, Proteus, E.coli, and Staphylococcus.
Betamethasone (pharmaceutical name Betamethasone Valerate, USP) is a highly effective and safe corticosteroid (i.e. steroidal ingredient) that has anti-itching and anti-inflammatory properties.
Clotrimazole (pharmaceutical name Clotrimazole, USP Ointment) is a broad-spectrum antifungal agent that treats dermal infections caused by pathogenic dermatophytes and yeasts. The primary action of Clotrimazole is a fungicidal concentration with microbiological properties that work against dividing cells and growing organisms.
Together, the Gentamicin-Betamethasone-Clotrimazole (the Otomax generic name) combination is an antimicrobial, antipruritic, and anti-inflammatory solution. The compatibility is an especially effective treatment against dogs' severely painful ear infections, such as acute or chronic otitis externa.
How is Otomax Ointment administered?
Otomax Ointment is administered with medicated drops (bottles) or ear ointment (tubes) into the dog's ear canal twice daily for seven consecutive days. The product is available in 7.5 g and 15 g tubes, as well as 15 g, 30 g, and 215 g bottles. Each gram of Otomax Ointment contains 3 mg Gentamicin, 1 mg Betamethasone, and 10 mg Clotrimazole.
Specific Otomax for dogs directions of how to apply Otomax for dogs:
Before a treatment, the external ear canal must be thoroughly cleaned and dried.
Hold up ear flaps to lengthen their L-shaped ear canal before adding medication.
Tubes: Place the nozzle in the ear to administer ointment.
Bottles: Place the bottle nozzle above (and not within) the ear canal to administer medical drops. Administer 4 drops for dogs that weigh less than 30 lbs. and 8 drops for dogs that weigh more than 30 lbs.
After treatment, massage the external ear canal to help the medication absorb.
Follow the exact specifications from your veterinarian, especially for the specific dosage, bottle drops or tube ointment, and other details.
What are the precautions of which you should be aware?
Dogs that should avoid Otomax Ointment are those who are:
Allergic to it or allergic to any of its ingredients.
Pregnant.
Geriatric.
Hypersensitive.
Have perforated eardrums.
Inform your veterinarian or pharmacist about all of the medications that your dog is taking in case there are negative interactions with the Otomax Ointment or any of their active ingredients, such as most corticosteroids and similar antibiotics.
What are the Otomax side effects of which you should be aware?
Otomax Ointment's most common adverse reactions reported are hearing or balance loss, polydipsia, polyuria, increased appetite and weight gain, vomiting, diarrhea, and behavioral changes. Discontinue the use of this drug immediately, if any hearing dysfunction is experienced.
Dogs can experience toxicology from the specific active ingredients, such as denuded skin wounds from Gentamicin, weight loss or bloody vomit from Betamethasone, and skin irritations from Clotrimazole. Immediate emergency care must be sought if an allergic reaction is observed.
Frequently Asked Questions
How to Apply Otomax Ointment for Dogs?
Otomax ointment for dogs to treat canine ear infections associated with yeast and bacteria. The condition is a result of yeast and/or bacteria susceptible to gentamicin. The outer ear should be appropriately cleaned and dried first to apply the ointment. The pet parent needs to get rid of excessive hair, debris, and crusted exudates, among others.
For dogs weighing less than 30lbs, administer four drops from the 7.5g tube, 15g tube, 15g bottle, and 30g bottle. If you have purchased the 215g bottle, administer only two drops. For dogs weighing above 30lbs, double this dosage. The ointment should be applied twice daily with proper massaging to ensure equal distribution of the medication.
What Is Otomax Ointment for Dogs?
Otomax ointment for dogs is a medication comprising gentamicin sulfate, betamethasone valerate, and clotrimazole. It's a three-in-one medication with anti-inflammatory, anti-bacterial, and anti-fungal treatments rolled into one. The Otomax Ointment for dogs treats ear infections caused due to yeast and bacteria. It is very effective in easing pain, inflammation, and itching.
Can You Use Otomax on Cats?
Otomax is a topical ointment available only with a veterinarian's prescription. The medication treats ear infections in both dogs and cats. Bear in mind, FDA has approved the medicine for dogs only, but several veterinarians prescribe it for cats off-label. For cats, the medicine application is the same as for dogs, applying directly on the skin as prescribed by a veterinarian.
Does Otomax Treat Ear Mites?
Otomax doesn't have anti-parasitic medication required to kill mites. However, you can use it for ear mites by applying generously and smothering the parasites. Common medications for ear mites are anti-parasitic medications like Tresaderm and Fipronil, which are applied directly into the dog's ear canals.
What Is the Difference Between Otomax and Mometamax?
Otomax is a topical medication comprising gentamicin, clotrimazole, and betamethasone, which has been prevalent for years to treat ear infections. Mometamax is a more recent launch, which replaces betamethasone with mometasone furoate. The change makes Mometamax a single daily dosing medication as compared to twice a day. This makes Mometamax a better medication as it's easier on the pet.
Do You Need a Prescription for Otomax?
Otomax is a veterinary medication, which has gentamicin, clotrimazole, and betamethasone. It's used to treat bacterial and yeast infections of the outer ear in dogs and off-label in cats. Otomax requires a valid prescription from a trusted veterinarian and can be purchased online or over the counter from any pet medication store.
Is There a Generic for Otomax?
Otomax is an easy-to-use ointment for dogs, which has gentamicin, clotrimazole, and betamethasone as active ingredients. The medication itself is clotrimazole, which is sold under the brand name Otomax. Some of the generic alternatives include DVMax and Otibiotic. Another recent product is Mometamax, which is a one-time daily application and pet-friendly.
Can Otomax Be Used for Dermatitis?
Viruses, bacteria, or fungi cause dermatitis. The chemical composition of Otomax makes it anti-bacterial and anti-fungal. For this reason, some veterinarians may prescribe Otomax for Dermatitis. However, that's not the intended use for the medication, and it should be used only to treat external ear infections in dogs and cats, as prescribed by a vet.
What Is the Brown Stuff in My Dog's Ears?
If your dog has a waxy, yellow, or brown ear discharge, it's a sign of an ear infection. The infection can be caused by multiple reasons like allergies, excessive ear wax, polyps, mites, and swimming. If the brown discharge is followed by head shaking, rubbing ears, foul odor, and itching, it's 100 percent ear infection, and you should pay a visit to your doctor.
How Can I Treat My Dogs' Ear Infection Without Going to the Vet?
There are several home remedies for ear infections. One of the most popular remedies is apple cider and distilled water in a 1:1 solution. The pet parent should then put this solution into the ear with a long syringe or solution bottle. The solution should be in the ear canal for several minutes before your dog shakes it out. To make sure the solution stays in and does its job, put cotton balls in the ear and calm the dog.
However, home remedies such as this might not work in case of severe infection, and medication like Otomax is the order of the day. If your dog is still discharging dark brown stuff with a foul odor and itching its ear after using apple cider and water solution, a vet visit is a must.
What Happens if Dog Ear Infection Goes Untreated?
Ear infections are pretty painful and make your dog suffer. It doesn't go away on its own and, if left untreated, can be disastrous for your dog's health. Serious infections are known to rupture the eardrum and cause permanent hearing loss as well. Therefore, as soon as you see signs of ear infection in your dog, it's a must to visit a veterinarian.
How Long Can You Use Otomax?
Veterinarians recommend Otomax to be used for seven consecutive days. The medication needs to be applied to the external ears twice a day for a week to be effective. Smaller dogs (under 30lbs) need four drops from the 7.5g tube, 15g tube, 15g bottle, and 30g bottle, which is doubled for bigger dogs (above 30lbs).
Concluding Thoughts
The most important thing that you should know about Otomax Ointment is its therapeutic power to heal your dog's severe ear infection, pain, and inflammation after only seven consecutive days!
DISCLAIMER: FDA law restricts Otomax Ointment only on order or prescription of a licensed veterinarian for the best pet health care advice. Ask your veterinarian or consult with one of our pet care specialists at 1-800-844-1427. This informative article is not meant to substitute for the diagnosis, treatment, and professional advice from your veterinarian or other qualified professionals regarding a medical condition. Ask your veterinarian if it's a good idea to treat all of the animals in your household to control intestinal parasites.
Side Effects & Warnings
IMPORTANT SAFETY INFORMATION: Components may cause local hypersensitivity or ototoxicity. Do not use in dogs with known perforation of eardrums. For side effects and warnings, please see the product label.
Chronic usage of the medicine may affect the functioning of adrenal glands. Individual ingredients mainly instigate the side effects of this medication. In geriatric dogs, partial hearing loss is observed. Most commonly, side effects like hearing loss, head tilt, or dizziness are noted. 
It is advisable not to use the medication in dogs with an allergy to it or any of the individual components. Extreme caution is required when used in pregnant and geriatric animals. Avoid administering the drug to dogs with perforated eardrums and known hypersensitivity. Discontinue the use of this drug on observing hearing loss during the treatment. The active ingredient may interact with other medications, thus inform the veterinarian or pharmacist about the medications the pet is taking. Make sure to follow the treatment instructions carefully; failing to do the same could result in adverse side effects. The ear should be clean and dry before applying the medication. 
Ingredients
Gentamicin, betamethasone, clotrimazole.
Directions
Follow exact specifications prescribed by your veterinarian. Make sure the external ear canal is thoroughly cleaned and dried before treatment.

Dogs weighing less than 30 pounds - 4 drops into the ear canal twice daily
Dogs weighing 30 pounds or more - 8 drops into the ear canal twice daily