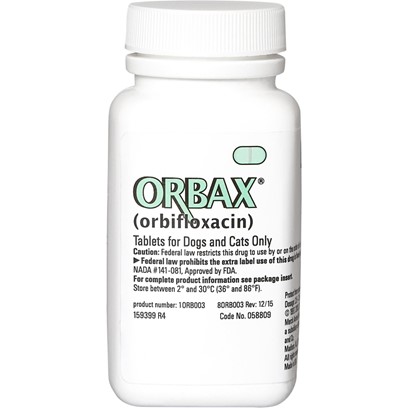 Every time a new member signs up, we will donate a FREE membership to a Best Friends adopted animal. Best Friends is America's largest animal sanctuary.
YOUR FUTURE PETCARE NEEDS
Our customers typically save close to $200/yr when purchasing preventatives as members of PetPlus.
PetPlus is a membership plan that gives you wholesale pricing on preventatives, supplements and speciality foods.
With Free Shipping always, no minimums.
Why Become A Member? Additional Ways To Save With PetPlus
Typical Annual Savings "For Your Pet
| | | | | | | | |
| --- | --- | --- | --- | --- | --- | --- | --- |
| | | | | | | | |
| | Typical Annual Cost | $40 | $190 | $95 | $112 | $200 | |
| | PetPlus Annual Cost | $12 | $110 | $55 | $68 | $150 | |
| | Sample Annual PetPlus Savings | $28 | $80 | $40 | $44 | $65 | |
| | | | | | | $242 | |
Typical Annual Cost
PetPlus Annual Cost
Sample Annual PetPlus Savings
We're Here to Help You Every Step of the Way
| | |
| --- | --- |
| Wholesale Prices on Pet Medication & Supplements | |
| Free 24/7 Pet Help provided by whiskerDocs | |
| Wholesale Prices on RX & Premium Foods and Treats | |
| Convenient Medication Pickup Option | |
| Free Delivery on Medication | |
Product Description
Orbax is an FDA-approved prescription antibiotic used to treat infections in dogs and cats. This medication has proven effective against skin and soft tissue infections, urinary tract infections, and other microbiological bacterial pathogens. Known for its quick action, Orbax is absorbed into the body in less than an hour. This safe and effective drug has a low incidence of side effects, and since Orbax requires a lower dose than other similar medications, treatment is more affordable. Most commonly, the side effects observed are loss of appetite, dilated pupils, tiredness, depression, dizziness, vision problems, behavioral changes, vomiting, diarrhea, seizures, itching, and rashes. Using the medication in young animals may result in damage to the cartilage of their joints.
Side Effects & Warnings
IMPORTANT SAFETY INFORMATION: Quinolones have been shown to cause arthropathy in immature animals of most species tested, the dog being particularly sensitive to this side effect. Orbifloxacin is contraindicated in dogs and cats known to be hypersensitive to quinolones. In animals with known or suspected central nervous system (CNS) disorders, quinolones, in rare instances, have been associated with CNS stimulation, which may lead to convulsive seizures. The use of fluoroquinolones in cats has been reported to adversely affect the retina and should be used with caution in cats. Blindness has also been reported post-approval in cats. In some cases, blindness has been temporary. See Package Insert for full information including side effects, precautions, warnings, and contraindications.
Do not administer the drug should to animals allergic to it or other quinolone antibiotics. Avoid dispensing the medication to pregnant or nursing animals, puppies, and those with central nervous system disorders such as seizures or epilepsy. The active ingredient may interact with other medicines. Practice caution when used with antacids, vitamin and mineral products, phenytoin, stomach protectants, sucralfate, theophylline, probenecid, and NSAIDs like aspirin and Rimadyl. To be on the safer side, inform the veterinarian or pharmacist about the medications the pet is taking. 
Ingredients
Orbifloxacin
Orbifloxacin is a broad-spectrum antibiotic belonging to the quinolone/fluoroquinolone class. The medication is chiefly indicated for the treatment of bacterial infections triggered by susceptible microorganisms including urinary tract infections (UTI) in dogs and soft tissue infections in cats and dogs. Orbifloxacin is a bactericidal active against gram-negative and gram-positive bacteria and other organisms including Staphylococcus Intermedius, Enterobacter Agglomerans, and Pasteurella Multocida. Orbifloxacin works by inhibiting the synthesis of bacterial DNA, causing the death of the bacteria. 
Directions
Follow the directions provided by your veterinarian. This medication should be given on an empty stomach, 1 hour before or 2 hours after food intake. Supply plenty of water to your pet while they are taking Orbax.
The usual dose for dogs and cats is 1.15mg-3.5mg per pound every 24 hours. Treatment is recommended from 5 to 10 days for skin infections and 10 days for other conditions. Complete the treatment as prescribed to prevent the infection from recurring or worsening.