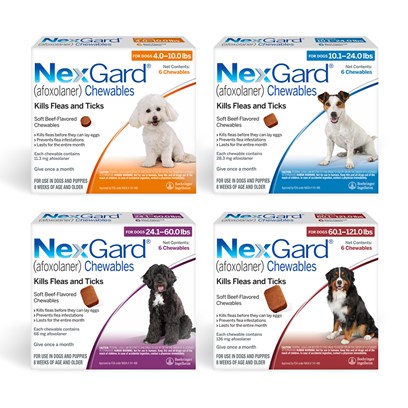 Every time a new member signs up, we will donate a FREE membership to a Best Friends adopted animal. Best Friends is America's largest animal sanctuary.
YOUR FUTURE PETCARE NEEDS
Our customers typically save close to $200/yr when purchasing preventatives as members of PetPlus.
PetPlus is a membership plan that gives you wholesale pricing on preventatives, supplements and speciality foods.
With Free Shipping always, no minimums.
Why Become A Member? Additional Ways To Save With PetPlus
Typical Annual Savings "For Your Pet
| | | | | | | | |
| --- | --- | --- | --- | --- | --- | --- | --- |
| | | | | | | | |
| | Typical Annual Cost | $40 | $190 | $95 | $112 | $200 | |
| | PetPlus Annual Cost | $12 | $110 | $55 | $68 | $150 | |
| | Sample Annual PetPlus Savings | $28 | $80 | $40 | $44 | $65 | |
| | | | | | | $242 | |
Typical Annual Cost
PetPlus Annual Cost
Sample Annual PetPlus Savings
We're Here to Help You Every Step of the Way
| | |
| --- | --- |
| Wholesale Prices on Pet Medication & Supplements | |
| Free 24/7 Pet Help provided by whiskerDocs | |
| Wholesale Prices on RX & Premium Foods and Treats | |
| Convenient Medication Pickup Option | |
| Free Delivery on Medication | |
Product Description
Ultimate Guide to Nexgard Chewables
Meet the First Non-Topical Flea and Tick Killer: Nexgard Chewables!
Nexgard Chewables is the #1 veterinarian-approved flea and tick control medication for your dogs. Nexgard Chewables is a revolutionary monthly soft chew because it is the first oral flea and tick preventative of its kind. Nexgard Chewables ensure that your pup is in the best lovable condition that he or she can be.
How does Nexgard Chewables work?
Nexgard Chewables is a monthly flea treatment with one active ingredient Afoxolaner (the generic name for the brand name Nexgard). Afoxolaner is known to effectively prevent and control adult flea infestations before they lay eggs. It also kills ticks too!
Once the dog ingests Nexgard Chewables, the chew's ingredient actively distributes throughout the body so that when the blood-sucking parasites bite your dog, their exposure to afoxolaner kills them.
A big plus is that Nexgard Chewables (and all Nexgard products) will kill infected black-legged ticks before they can transmit Lyme Disease.
How is Nexgard Chewables administered?
Nexgard for dogs is administered orally once a month and protects your dog for the next 30 days. These are beef-flavored chewable that can be digested with or without food or water. However, if the dog vomits within the next two hours, give another full dose and try to give with food.
Nexgard Chewables Dosage Chart
Based on the weight of the dog, each dog receives a milligram amount of afoxolaner:
| Weight | Box Color | Dosage of Afoxolaner per chew (mg) |
| --- | --- | --- |
| 4.0 - 10.0 lbs | Orange | 11.3 mg |
| 10.1 - 24.0 lbs. | Blue | 28.3 mg |
| 24.1 - 60.0 lbs | Purple | 68 mg |
| 60.1 - 120.0 lbs. | Red | 136 mg |
Which dogs should you be aware of not giving Nexgard Chewables?
Dogs with a history of seizures or neurological disorders. Dogs that are breeding, pregnant, or lactating. Be wary of those with kidney or liver disease.
No monitoring needed. No negative drug interaction with afoxolaner reported, but be sure to tell your veterinarian about any other pills or supplements that your dog is taking.
What are the potential side effects of which you should be aware?
If any of the below unfriendly reactions are observed to Nexgard Chewables for Dogs, contact your veterinarian or emergency veterinarian clinic:
Vomiting
Lethargy
Decreased appetite
Dry or flaky skin
Diarrhea
Frequently Asked Questions
Is Nexgard have a chewable texture?

Nexgard for Dogs are beef-flavored soft chews, the first of its kind to be an oral flea and tick preventative.

What do the Nexgard reviews say?

Nexgard Chewables reviews demonstrate 4.5+ stars out of 5 and 94% of reviewers recommend this product. Most reviewers say that Nexgard Chewables are convenient because they aren't a messy or potentially toxic topical solution and that their flea-free effectiveness is quick.

I still see fleas in my house, and my dog is still itching. What is wrong with Nexgard?

Nexgard Chewables work on killing fleas and ticks on your dog, and cannot kill home infestations. Fleas from your home can still jump onto your pup. For 30 days, the drug Alfoxolaner distributes through your pup's system and requires the insect to bite your dog to expose them to the deadly drug. That's probably why you see your dog itch.

Is Nexgard Chewables for puppies?

Nexgard Chewables pills can be administered to puppies that are at least 8 weeks old and weigh 4 pounds.

How long does it take for Nexgard Chewables to work?

The majority of fleas will be killed within hours of biting an afoxolaner-treated dog. This medication begins to kill fleas after 4 hours, and it takes at least 12 hours to start to kill ticks. Be aware that the medicine cannot prevent home infestation, but the more fleas on the dog, the fewer fleas and hatching of new fleas.

Is Nexgard Chewables for cats?

Nexgard Chewables was only made to be administered to dogs, and therefore this medicine is not for cats. Look for a number of cat equivalents such as Capstar Flea Killer for Cats (oral) and Revolution Plus for Cats (topical).
Concluding Thoughts
The most important thing that you should know about Nexgard Chewables is its 30-day mission to protect your dog from adult fleas (and their reproduction) and ticks (that can transmit Lyme Disease). Also, what is so awesome about Nexgard Chewables is its revolutionary chewable texture as a flea and tick preventative for dogs.
DISCLAIMER: Ask your veterinarian or consult with one of our pet care specialists at 1-800-844-1427. This informative article is not meant to substitute for the diagnosis, treatment, and professional advice from your veterinarian or other qualified professionals regarding a medical condition.
Side Effects & Warnings
NexGard is for use in dogs only. The most frequently reported adverse reactions include vomiting, dry/flaky skin, diarrhea, lethargy, and lack of appetite. The safe use of NexGard in pregnant, breeding or lactating dogs has not been evaluated. Use with caution in dogs with a history of seizures.
Ingredients
Nexgard contains Afoxolaner.
Directions
Administer 1 Nexgard chew per month, per body weight. For best results, ensure dog consumes entire chew.