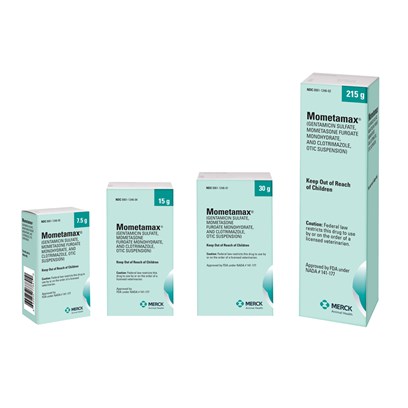 Every time a new member signs up, we will donate a FREE membership to a Best Friends adopted animal. Best Friends is America's largest animal sanctuary.
YOUR FUTURE PETCARE NEEDS
Our customers typically save close to $200/yr when purchasing preventatives as members of PetPlus.
PetPlus is a membership plan that gives you wholesale pricing on preventatives, supplements and speciality foods.
With Free Shipping always, no minimums.
Why Become A Member? Additional Ways To Save With PetPlus
Typical Annual Savings "For Your Pet
| | | | | | | | |
| --- | --- | --- | --- | --- | --- | --- | --- |
| | | | | | | | |
| | Typical Annual Cost | $40 | $190 | $95 | $112 | $200 | |
| | PetPlus Annual Cost | $12 | $110 | $55 | $68 | $150 | |
| | Sample Annual PetPlus Savings | $28 | $80 | $40 | $44 | $65 | |
| | | | | | | $242 | |
Typical Annual Cost
PetPlus Annual Cost
Sample Annual PetPlus Savings
We're Here to Help You Every Step of the Way
| | |
| --- | --- |
| Wholesale Prices on Pet Medication & Supplements | |
| Free 24/7 Pet Help provided by whiskerDocs | |
| Wholesale Prices on RX & Premium Foods and Treats | |
| Convenient Medication Pickup Option | |
| Free Delivery on Medication | |
Product Description
Your Thorough Guide To Mometamax For Dogs And Cats
What Is Mometamax for Cats and Dogs?
Ear infections are quite common in pets. As pet parents, we've seen the familiar signs of our cats and dogs shaking their heads and scratching their ears. These ear infections are typically yeast or bacterial. The condition is called otitis, and treating it can be as simple as using Mometamax Otic Suspension!
What Is Otitis in Dogs and Cats?
When your cat or dog has excessive bacteria or yeast in their ear canals, it causes otitis, a common ear infection. Bacteria and yeast overgrowth can have root causes in many things, from allergies to broken skin inside the ear. When your dog or cat has allergies, the skin inside their ears can become inflamed and irritated.
Their skin defenses are weakened, leading to an overgrowth of yeast in their ears. This can lead to scratching, which breaks the skin and allows bacteria to take hold. Additionally, water can get inside your pet's ear by accident during baths or even walking in the rain.
This creates a perfect environment for bacteria and yeast as it is a dark, moist, and warm place. Otitis is caused by growths, like tumors or polyps, in your cat or dog's ear. These growths allow ear wax to build up in the ear canal and can harbor bacteria in the debris that piles up.
What Are the Symptoms of an Ear Infection?
If your dog or cat has an ear infection, the first sign is usually excessive scratching and fussing with their ears. They might rub their ears on the ground as well, trying to scratch them, and they can whine or cry while scratching their ears. Additionally, if you examine their ears, you might notice yellow or brown debris with a waxy texture.
Your cat or dog's ear will smell noticeably bad. Often, in the advanced stages of the infection, you can smell the foul odor when they come into the room. If the ear infection gets bad enough, there is the risk of extreme swelling in your pet's ear, closing the ear canal.
Chronic ear infections can lead to a hardening of the ear canal and can even lead to hearing loss. If your dog has large ear flaps or has a lot of hair around their ears, they may be more prone to ear infections than dogs with perky ears and short hair. As a cat owner, you should keep an eye out for ear mites.
How Does Mometamax for Dogs and Cats Help?
Mometamax for cats and dogs is a simple suspension of gentamicin sulfate, mometasone furoate monohydrate, and clotrimazole. Gentamicin sulfate is a broad-spectrum antibiotic that is exceptionally effective when used topically to treat bacterial infections.
Mometasone furoate monohydrate is a corticosteroid of medium strength. This drug is used to soothe your pet's ears and give relief from the redness, swelling, and itchiness that they are experiencing. Finally, clotrimazole is an antifungal agent used to treat a broad spectrum of candidiasis or yeast infections.
T
he combination of these drugs is used to target yeast infections caused by Malassezia pachydermatis and bacterial infections caused by Pseudomonas, coagulase-positive staphylococci, beta-hemolytic streptococci, Enterococcus faecalis, and Proteus mirabilis.
What Is the Mometamax Dosage I Should Give My Pet?
Mometamax Otic Suspension is available in 7.5 g, 15 g, 30 g, and 215 g bottles. The dosages of medicines in the bottle are pre-formulated, so you don't have to worry about the exact dosage of the drugs themselves. You can use the following dosage guidelines:
| Your Pet's Weight | Number of Drops To Use |
| --- | --- |
| Less than 30 lbs | Four drops per ear |
| Equal to or more than 30 lbs | Eight drops per ear |
For maximum efficiency, use this daily for at least seven days, or however long your vet has asked you to. These are general guidelines. You should ask your vet for specific treatment protocols for your cat or dog after examination, depending on the severity of the infection.
Are There Any Mometamax Side Effects or Precautions I Should Take?
When you're using Mometamax Otic Suspension, you should note if your pet shows any exaggerated signs of discomfort. Pets usually show distress when using ear drops, but keep an eye out for signs of allergic reactions like excessive scratching and swelling. Additionally, you should not use this medicine on pets who have tympanic perforations.
If your cat or dog loses hearing, develops balancing problems, has increased thirst and urine output, you should contact your vet. You should contact your vet if your pet's weight increases after starting this medicine, they get chronic diarrhea, and are frequently vomiting.
Frequently Asked Questions
Can I Give This to All Animals?

Mometamax Otic Suspension is typically used for cats and dogs. If you have exotic animals or farm animals with an ear infection, you should consult your vet before treating them with Mometamax for dogs and cats.

Can I Give This to My Kittens or Puppies?

Mometamax should be safe for use on kittens and puppies. However, since their immune systems are so delicate, you should never treat any infection in young animals without asking a licensed veterinarian. Their dosages might be much lower than the Mometamax dosage for adult animals.

How Fast Does This Medicine Take to Work?

Mometamax for dogs and cats should start to show results in as little as seven days. However, it can take longer to show improvement depending on the severity of the infection, your cat or dog's overall health, and the type of condition under treatment.

How Should I Store This Medicine?

You should store this medicine away from extreme temperatures. Make sure to clean the nozzle after each application inside the ear. Otherwise, you can risk reinfecting your recovering pet.
Side Effects & Warnings
IMPORTANT SAFETY INFORMATION: MOMETAMAX® Otic Suspension should be discontinued if any hypersensitivity to its components occurs. Do not use in dogs with known tympanic perforation. For side effects and warnings, please see accompanying Product Information in the product label.
Ingredients
Gentamicin, mometasone, clotrimazole
Directions
Thoroughly clean and dry the external ear canal before treatment.
Dogs weighing less than 30 lbs. - 4 drops once daily into the ear canal
Dogs weighing 30 lbs. or more - 8 drops once daily into the ear canal
Continue treatment for 7 consecutive days.