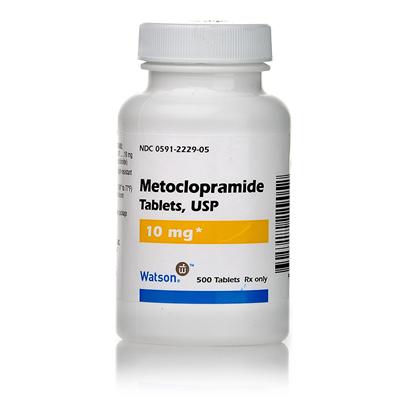 Typical Consumer
Price
$

0.12
PETPLUS
Member Price Cannot be combined with other offers
Every time a new member signs up, we will donate a FREE membership to a Best Friends adopted animal. Best Friends is America's largest animal sanctuary.
YOUR FUTURE PETCARE NEEDS
Our customers typically save close to $200/yr when purchasing preventatives as members of PetPlus.
PetPlus is a membership plan that gives you wholesale pricing on preventatives, supplements and speciality foods.
With Free Shipping always, no minimums.
Why Become A Member? Additional Ways To Save With PetPlus
Typical Annual Savings "For Your Pet
| | | | | | | | |
| --- | --- | --- | --- | --- | --- | --- | --- |
| | | | | | | | |
| | Typical Annual Cost | $40 | $190 | $95 | $112 | $200 | |
| | PetPlus Annual Cost | $12 | $110 | $55 | $68 | $150 | |
| | Sample Annual PetPlus Savings | $28 | $80 | $40 | $44 | $65 | |
| | | | | | | $242 | |
Typical Annual Cost
PetPlus Annual Cost
Sample Annual PetPlus Savings
We're Here to Help You Every Step of the Way
| | |
| --- | --- |
| Wholesale Prices on Pet Medication & Supplements | |
| Free 24/7 Pet Help provided by whiskerDocs | |
| Wholesale Prices on RX & Premium Foods and Treats | |
| Convenient Medication Pickup Option | |
| Free Delivery on Medication | |
Product Description
A painful belly for your pet can be bad enough. But when it's accompanied by vomiting and reflux, you may need to talk to your vet. Metoclopramide is a prescription medication used to treat nausea, vomiting, and reflux in dogs and cats. It can also help to control vomiting associated with chemotherapy, and stomach and gastrointestinal upset following surgery. Metoclopramide is sold per tablet, or as an injectable or syrup.
Side Effects & Warnings
If your pet exhibits any of the following symptoms, stop use of the medication and contact your veterinarian immediately: allergic reaction (symptoms may include swelling, itching, hives, difficulty breathing, etc.), spasms, anxiety/agitation, seizures, insomnia, depression, or yellowing of the skin or eyes. Less serious side effects may include: nausea, diarrhea, lethargy, dizziness, confusion, bloating, increased urination. If your pet exhibits these side effects, continue use of the medication and contact your veterinarian.
Metoclopramide is not for use in animals who have seizures, as this medication could cause seizures. Do not use in animals with stomach or intestinal blockage or stomach bleeding. This medication should not be used in animals who have pheochromocytoma, a type of adrenal tumor.
Tell your veterinarian if your pet has diabetes, kidney disease, high blood pressure, or recent stomach surgery. Use with caution in pregnant or lactating pets.
Monoamine oxidase inhibitors (MAOI), such as Anipryl, Selegiline, or certain flea collars, should not be used while giving this medication. Tell your veterinarian if your pet is taking digoxin, tetracycline, insulin, cyclosporine, a narcotic pain reliever or anticholinergic, antispasmodic medications, pain relievers, muscle relaxants, or anxiety medications.
Tell your veterinarian about any other medications, vitamins, or supplements that your pet is taking.
Ingredients
Metoclopramide 5mg or 10mg
Metoclopramide is classified under the drug group 'anti-emetics' or anti-vomiting drugs and is effective in the treatment of gastrointestinal disorders and managing vomiting in cats and dogs. It also helps in stimulating the stomach and intestinal motility. Metoclopramide also effectively treats and manages reflux diseases. Metaclopramide works by blocking the chemical dopamine in different parts of the brain and thus provides a central anti-vomiting effect. It works to stimulate the contraction of the stomach, and also of the upper portion of the small intestine. Another significant effect of this medication is that it increases the pressure at the lower esophagus, thereby preventing stomach acid from entering the esophagus. The medication can be administered in pets with gastroenteritis or kidney failure. 
Dosage should be strictly as per veterinary instructions. The ideal dosage usually administered in animals is 0.1 to 0.2 mg per pound (0.2 to 0.5 mg/kg) every six to eight hours. The administration can be done orally, subcutaneously or intravenously. The ideal time for administration is half an hour prior to food. Continue the dosage and duration unless the animal shows any symptoms of adverse effect. Take care not to stop medication unless prescribed by the veterinarian. 
Metoclopramide can bring about side effects in some animals if used without the prescription of a veterinarian. At times, the side effects exhibited include changes in the behavior and mental states in cats. Anxiety and frenzied behavior is usually noted in some animals especially in cats. In certain cases, the medication can also cause symptoms of nausea, sedation and mild constipation. 
Directions
Follow the directions provided by your veterinarian. Dosage is typically 1-2 mg/lb every 6-8 hours, preferably half an hour before meals.

Metoclopramide can be administered orally, subcutaneously or intravenously.
Refrain from administering the medication on animals with known hypersensitivity to the drug. Metoclopramide has a tendency to interact with drugs like cimetidine, tetracycline, insulin, diazepam, atropine and digoxin. Therefore, do not administer the medication if the pet is under treatment that involves any of these medications.