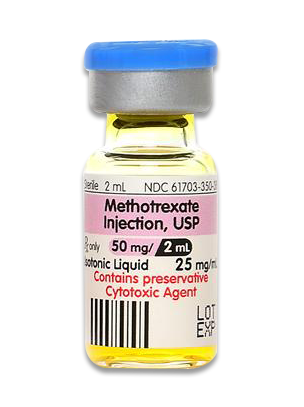 Every time a new member signs up, we will donate a FREE membership to a Best Friends adopted animal. Best Friends is America's largest animal sanctuary.
YOUR FUTURE PETCARE NEEDS
Our customers typically save close to $200/yr when purchasing preventatives as members of PetPlus.
PetPlus is a membership plan that gives you wholesale pricing on preventatives, supplements and speciality foods.
With Free Shipping always, no minimums.
Why Become A Member? Additional Ways To Save With PetPlus
Typical Annual Savings For A Pet With Cancer
| | | | | | | | |
| --- | --- | --- | --- | --- | --- | --- | --- |
| | | | | | | | |
| | Typical Annual Cost | $642 | $190 | $95 | $112 | $200 | |
| | PetPlus Annual Cost | $300 | $110 | $55 | $68 | $150 | |
| | Sample Annual PetPlus Savings | $342 | $80 | $40 | $44 | $50 | |
| | | | | | | $556 | |
Typical Annual Cost
PetPlus Annual Cost
Sample Annual PetPlus Savings
We're Here to Help You Every Step of the Way
| | |
| --- | --- |
| Wholesale Prices on Pet Medication & Supplements | |
| Free 24/7 Ask-A-Vet Helpline | |
| Wholesale Prices on RX & Premium Foods and Treats | |
| Convenient Medication Pickup Option | |
| Free Delivery on Medication | |
| $50 Off Your First Dog Sitter Booking & More Benefits | |
About Methotrexate Injection
Methotrexate belongs to the anti-metabolite category of medications and is indicated for the treatment of certain neoplastic diseases like osteosarcoma and lymphoma apart from rheumatoid arthritis. On administration, Methotrexate gets involved with DNA synthesis and cellular replication thereby controlling unrestricted multiplication of cancerous cells.
Key Benefits of Methotrexate Injection
Treats certain neoplastic diseases & solid tumors
Can treat lymphoma & osteosarcoma
Can control unrestricted multiplication of cancerous cells
Who's Methotrexate Injection For?
Indicated for lymphomas and some solid tumors in dogs and cats.
Side Effects and Warnings
Gastrointestinal side effects are most prevalent such as:
Diarrhea
Nausea
Vomiting.
Despite the fact that it is well tolerated by animals, in some cases, side effects do occur, such as:
Anorexia
Gingivitis
Leukopenia
Vomiting
Pharyngitis
Pancreatitis
Abdominal distress
Skin related side effects can also happen, like:
Erythematous rashes
Pruritus
Urticaria
Photosensitivity.
Be watchful against the incidents of serious side effects like
Pericarditis
Pericardial effusion
Hypotension
Be cautious while administering Methotrexate in animals with confirmed hypersensitivity to the medicine, or in those with conditions like bone marrow suppression, hepatic or renal failures etc.
Abstain from administering this medication in pregnant animals.
Do not use Methotrexate along with NSAIDs and drugs containing compounds of salicylates, phenylbutazone etc, which could dislodge methotrexate from albumin binding sites, thereby increasing its toxicity.
Discuss with the vet the medications the pet is taking as many a medicine such as folic acid or Penicillins could increase the toxicity of Methotrexate, apart from bringing out increased bone marrow suppression and other complications.
Conduct regular blood tests to ensure a healthy blood count and if at any point of time, the white blood cell count falls below 4000/mm3 or platelets fall below 100,000/mm3, stop the treatment forthwith and bring the matter to the attention of the veterinarian.
Methotrexate Injection Directions
Use As Directed By Veterinarian
Methotrexate injection can be administered intramuscularly or intravenously and is available in 50, 100, 200, and 250 mg single-dose vials. Very often it is used as part of multi drug therapy and the dosages might differ according to the complementary drugs.
Never double the dose to compensate any missed doses.
The normal dose for dogs is 2.5 mg/m2 PO daily; and 20 mg/m2 IV weekly