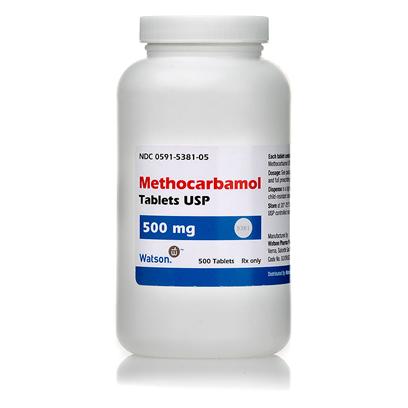 Typical Consumer
Price
$

0.17
PETPLUS
Member Price Cannot be combined with other offers
Every time a new member signs up, we will donate a FREE membership to a Best Friends adopted animal. Best Friends is America's largest animal sanctuary.
YOUR FUTURE PETCARE NEEDS
Our customers typically save close to $200/yr when purchasing preventatives as members of PetPlus.
PetPlus is a membership plan that gives you wholesale pricing on preventatives, supplements and speciality foods.
With Free Shipping always, no minimums.
Why Become A Member? Additional Ways To Save With PetPlus
Typical Annual Savings "For Your Pet
| | | | | | | | |
| --- | --- | --- | --- | --- | --- | --- | --- |
| | | | | | | | |
| | Typical Annual Cost | $40 | $190 | $95 | $112 | $200 | |
| | PetPlus Annual Cost | $12 | $110 | $55 | $68 | $150 | |
| | Sample Annual PetPlus Savings | $28 | $80 | $40 | $44 | $65 | |
| | | | | | | $242 | |
Typical Annual Cost
PetPlus Annual Cost
Sample Annual PetPlus Savings
We're Here to Help You Every Step of the Way
| | |
| --- | --- |
| Wholesale Prices on Pet Medication & Supplements | |
| Free 24/7 Pet Help provided by whiskerDocs | |
| Wholesale Prices on RX & Premium Foods and Treats | |
| Convenient Medication Pickup Option | |
| Free Delivery on Medication | |
Product Description
Methocarbamol is a prescription medication FDA approved for veterinary use in dogs, cats, and horses. It is a muscle relaxant used to treat muscle spasms caused from various diseases, traumas, or ingesting toxic substances.
Methocarbamol 500mg tablet is indicated in the treatment of acute inflammatory and traumatic conditions of the skeletal muscle. It is commonly used to manage muscular spasms in dogs, cats and horses. Methocarbamol is found to be effective in treating conditions like intervertebral disc syndrome, synovitis, convulsions, fibrositis, myositis, compressive myelitis, spinal cord injury and insecticide poisoning among others. It could be used in combination with medications commonly used to treat these conditions like adrenal corticosteroids, without any adverse side effects.
The usual dose of Methocarbamol for dogs and cats of all sizes is typically 20-30mg per pound of the animal's body weight every 8-12 hours for the first day followed by 10-30mg per pound of body weight every 8-12 hours thereafter.
Some of the common side effects of Methocarbamol in dogs and cats include drooling, sedation, emesis, muscular weakness and vomiting, which usually should subside in a few days. If symptoms persist, consult the veterinarian without any delay.

Methocarbamol is the Generic Alternative to Robaxin.
Side Effects & Warnings
Side effects of Methocarbamol that can occur in dogs and cats may include weakness, stumbling, incoordination, drooling, and vomiting. Methocarbamol may cause a discoloration of the urine. Talk to your veterinarian about any side effects that seem unusual or bothersome to the animal. If any of the following serious side effects occur, stop giving your pet Methocarbamol and seek emergency veterinary medical attention: an allergic reaction (difficulty breathing, swelling of the lips, tongue or face; hives).
When used in combination with other medications that may cause drowsiness, the sedative effect of methocarbamol will increase. Tell your veterinarian if your pet is being given any other medications such as antihistamines (chlorpheniramine), gabapentin, metoclopramide, opioid narcotics, tranquilizers (acepromazine), or any other medication that may cause drowsiness.
Drugs other than those listed may also interact with methocarbamol. Talk to your veterinarian or pharmacist before giving any prescription or over the counter medicines including vitamins, and supplements to your pet while they are taking methocarbamol.
Ingredients
Methocarbamol 500 mg
Directions
Give Methocarbamol exactly as directed by your veterinarian. Do not give Methocarbamol in larger doses or give for longer than recommended by your veterinarian.
Dogs and Cats (All weights):
The usual dose is 20-30 mg per pound of pet's body weight every 8-12 hours for first day, then 10-30 mg per pound every 8-12 hours, thereafter.
Horses: (All weights):
The usual dose is from 4.2-20 mg per pound up to 6.6-30 mg per pound of horse's body weight per dose.