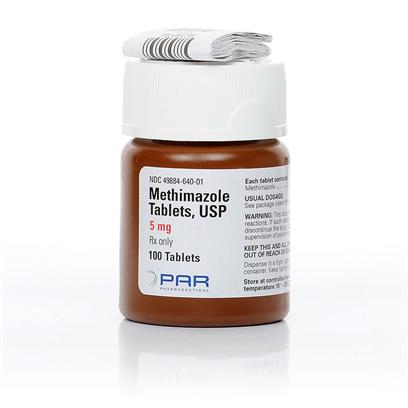 Typical Consumer
Price
$

0.14
PETPLUS
Member Price Cannot be combined with other offers
Every time a new member signs up, we will donate a FREE membership to a Best Friends adopted animal. Best Friends is America's largest animal sanctuary.
YOUR FUTURE PETCARE NEEDS
Our customers typically save close to $200/yr when purchasing preventatives as members of PetPlus.
PetPlus is a membership plan that gives you wholesale pricing on preventatives, supplements and speciality foods.
With Free Shipping always, no minimums.
Why Become A Member? Additional Ways To Save With PetPlus
Typical Annual Savings "For Your Pet
| | | | | | | | |
| --- | --- | --- | --- | --- | --- | --- | --- |
| | | | | | | | |
| | Typical Annual Cost | $40 | $190 | $95 | $112 | $200 | |
| | PetPlus Annual Cost | $12 | $110 | $55 | $68 | $150 | |
| | Sample Annual PetPlus Savings | $28 | $80 | $40 | $44 | $65 | |
| | | | | | | $242 | |
Typical Annual Cost
PetPlus Annual Cost
Sample Annual PetPlus Savings
We're Here to Help You Every Step of the Way
| | |
| --- | --- |
| Wholesale Prices on Pet Medication & Supplements | |
| Free 24/7 Pet Help provided by whiskerDocs | |
| Wholesale Prices on RX & Premium Foods and Treats | |
| Convenient Medication Pickup Option | |
| Free Delivery on Medication | |
Product Description
Methimazole is an anti-thyroid tablet administered for the treatment of hyperthyroidism in cats. Hyperthyroidism, often known as Graves disease, is an autoimmune disease that causes hyperactivity within the thyroid gland leading to the overproduction of the thyroid hormones thyroxine (T4) and triiodothyronine (T3). Metehimazole is the generic of Tapazole.

Hyperthyroidism is a condition that may lead to weight loss, abnormal appetite, and heart issues. In this instance, the medication works by restoring the thyroid hormone levels back to normal by interfering with iodine, which plays a major role in thyroid performance. Overall, Methimazole has been proven incredibly effective against Graves disease in cat's.
Though it is generally safe when administered under the direction of a veterinarian, methimazole can cause have side effects in some animals. Adverse effects include frequent bouts of vomiting, lack of appetite, weakness, bleeding disorders, or liver problems.
Side Effects & Warnings
Side effects occur in less than 5% of all cases, but can be serious, such as a decreased white blood cell count (agranulocytosis); contact a veterinarian immediately if your pet display signs of a sore throat. Excessive bleeding can also occur as a result of a decrease in blood platelets. Very rarely, liver failure and its ensuing complications have been associated with Methimazole.

More common side effects are skin-related, including rash, itching, hives, abnormal hair loss, and skin pigmentation. Other side effects may include swelling, nausea, vomiting, heartburn, loss of taste, joint or muscle aches, drowsiness, dizziness, numbness, and headache. Do not use in pregnant or nursing animals.
Methimazole must be used only in cats. It should never be used on animals, which are prone to allergy to the drug. Extreme care should be taken while using this medication in animals with a known history of liver impairment, immune-system disease or blood disorders. Regular blood tests to monitor toxicity on blood cells and liver are suggested in cats, which are on methimazole for a long period.The medication should be administered life long as the symptoms might reappear once the medication is stopped. It is advisable to use methimazole for the short term management of the disease as it involves side effects. Surgical removal of the thyroid gland or radiation treatment would be more appropriate for a lasting solution. Pregnant and nursing cats should not be given this drug. Drug overdose might result in blood disorders or liver toxicity. 

Do not take with theophylline (Theo-Dur), warfarin (Coumadin), digoxin (Lanoxin), a beta blocker such as atenolol (Tenormin), metoprolol (Lopressor), or propranolol (Inderal). Talk to your vet before starting any serious treatment plan.
Directions
Methimazole comes as an oral tablet. Be sure to administer medication with food and water two to three times a day (or every eight hours). A blood test will be conducted by your veterinarian to determine proper dosage levels. Do not use in pregnant or nursing animals