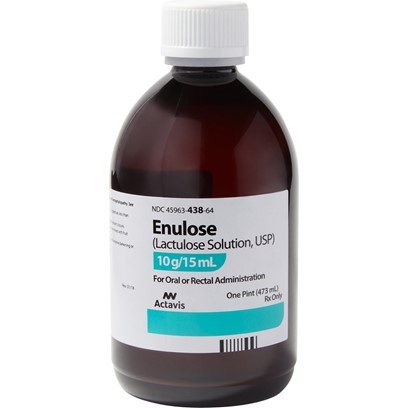 Typical Consumer
Price
$

18.99
PETPLUS
Member Price Cannot be combined with other offers
Every time a new member signs up, we will donate a FREE membership to a Best Friends adopted animal. Best Friends is America's largest animal sanctuary.
YOUR FUTURE PETCARE NEEDS
Our customers typically save close to $200/yr when purchasing preventatives as members of PetPlus.
PetPlus is a membership plan that gives you wholesale pricing on preventatives, supplements and speciality foods.
With Free Shipping always, no minimums.
Why Become A Member? Additional Ways To Save With PetPlus
Typical Annual Savings "For Your Pet
| | | | | | | | |
| --- | --- | --- | --- | --- | --- | --- | --- |
| | | | | | | | |
| | Typical Annual Cost | $40 | $190 | $95 | $112 | $200 | |
| | PetPlus Annual Cost | $12 | $110 | $55 | $68 | $150 | |
| | Sample Annual PetPlus Savings | $28 | $80 | $40 | $44 | $65 | |
| | | | | | | $242 | |
Typical Annual Cost
PetPlus Annual Cost
Sample Annual PetPlus Savings
We're Here to Help You Every Step of the Way
| | |
| --- | --- |
| Wholesale Prices on Pet Medication & Supplements | |
| Free 24/7 Pet Help provided by whiskerDocs | |
| Wholesale Prices on RX & Premium Foods and Treats | |
| Convenient Medication Pickup Option | |
| Free Delivery on Medication | |
Product Description
Constipation is a painful problem for your pet. Talk to your vet about Lactulose, a prescription laxative used to treat constipation in dogs and cats. It works quickly to relieve the pain and frustration associated with constipation. Lactulose can also be used to treat and prevent a liver disease called portal-systemic encephalopathy.
Laactulose Solution is the Generic Alternative to Generlac.
Side Effects & Warnings
Side effects of Lactulose include flatulence, bloated stomach, and cramping.
Drooling is observed as a lactulose side effect in cats. 

Lactulose may alter the insulin requirement in diabetic animals.

Use Lactulose with caution in animals with fluid or electrolyte imbalance.

Contact your veterinarian if your pet is producing less than 2-3 soft stools per day or if the condition worsens.

Diarrhea and dehydration are symptoms of overdose.

Symptoms of an allergic reaction may include: facial swelling, vomiting, diarrhea, cold limbs, shock, seizures, pale gums, hives, scratching, or coma.

Contact your veterinarian if your pet is exhibiting any of these symptoms.

Tell your veterinarian if your pet is taking any other medications or supplements. Do not use this product with other laxatives. Oral antacids may reduce the effectiveness of Lactulose.
Ingredients
Lactulose: 10g
Lactose: Less than 1.6g
Other sugars: Less than 1.2g
Lactulose, a disaccharide sugar containing galactose and fructose, is used for the treatment of hepatic encephalopathy in veterinary medicine. It is also used as a laxative for the treatment of bowel diseases like megacolon, triggered from chronic constipation. The active ingredient, lactulose, works by reducing the ammonia build up in the blood. The large number of resident bacteria in the intestine consumes the unabsorbed lactose as their food and release lactic, acetic, and formic acid and carbon dioxide gas. These acids draw fluid into the colon, softening the stool. The acidification of the bowel contents draws ammonia from the bloodstream and locks it there to be emitted with the stool. This action aids the prevention of a form of dementia called hepatic encephalopathy. 
Directions
Lactulose comes in liquid form and is administered orally.
The duration of administration and dosage depends on the type of condition treated. For the treatment of hepatic encephalopathy in dogs, the recommended dosage is 15 to 30 ml/dog four times a day and for cats the dosage is 0.25 to 1 ml/cat. The frequency of the dosage is calculated based on the frequency of stool production. For treatment of constipation, the recommended dosage is 1 ml/4.5 kg (1 ml/10 lbs) thrice a day. 

Be sure to follow the dosage instructions provided by your veterinarian.

Many cats do not like the taste of Lactulose, and you should contact your veterinarian if you have difficulty administering the medication.