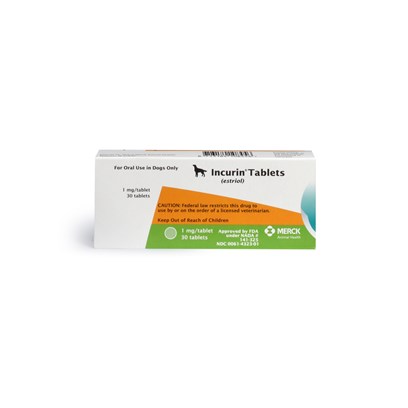 Every time a new member signs up, we will donate a FREE membership to a Best Friends adopted animal. Best Friends is America's largest animal sanctuary.
YOUR FUTURE PETCARE NEEDS
Our customers typically save close to $200/yr when purchasing preventatives as members of PetPlus.
PetPlus is a membership plan that gives you wholesale pricing on preventatives, supplements and speciality foods.
With Free Shipping always, no minimums.
Why Become A Member? Additional Ways To Save With PetPlus
Typical Annual Savings "For Your Pet
| | | | | | | | |
| --- | --- | --- | --- | --- | --- | --- | --- |
| | | | | | | | |
| | Typical Annual Cost | $40 | $190 | $95 | $112 | $200 | |
| | PetPlus Annual Cost | $12 | $110 | $55 | $68 | $150 | |
| | Sample Annual PetPlus Savings | $28 | $80 | $40 | $44 | $65 | |
| | | | | | | $242 | |
Typical Annual Cost
PetPlus Annual Cost
Sample Annual PetPlus Savings
We're Here to Help You Every Step of the Way
| | |
| --- | --- |
| Wholesale Prices on Pet Medication & Supplements | |
| Free 24/7 Pet Help provided by whiskerDocs | |
| Wholesale Prices on RX & Premium Foods and Treats | |
| Convenient Medication Pickup Option | |
| Free Delivery on Medication | |
Product Description
Ultimate Guide to Incurin Tablets - 1 mg
Meet the Urinary Incontinence Fighter: Incurin!
Incurin Tablets are an FDA-approved and veterinarian-approved female dog medication that treats female canine urinary incontinence with an estrogen tablet that retains a spayed female dog 's natural processes with 1 mg a day. Help your girl gain back her confidence as a house-trained pup!
How does Incurin for dogs work?
Incurin contains short-acting estrogen Estriol which is a naturally occurring hormone in females. Just one milligram of Estriol in the female dog 's system allows her to retain natural processes, like urinary control after being spayed (i.e., sterilization by removing her ovaries).
How is Incurin for dogs administered?
Incurin estriol tablets are administered orally once a day and protect your girl all day. Despite differing weights or sizes, any dog will take a 1 mg tablet once a day for seven to 14 consecutive days. The dosage will then be reduced to half a tablet once a day and then every alternate day.
Two milligrams a day is the maximum amount that any dog can take. If only one 1 mg tablet is ineffective, a dog can ingest two milligrams every day for seven consecutive days, and then take 2 mg every other day.
If effective, this is a life-long product.
Are there any precautions of which I should be aware?
Evaluation of factors that may have contributed to her urinary incontinence still should be considered before using Incurin - 1 mg. Most safe use of Incurin estriol tablets have not been evaluated yet: those with liver disease, intact dogs, male dogs, pregnant dogs, lactating dogs, and dogs that are less than one year of age.
Additionally, Incurin 1 mg taken in combination with glucocorticoids has not been evaluated yet. However, it is recommended to not take Incurin tablets with other estrogens concurrently.
What are Incurin 's side effects of which you should be aware?
Incurin 's rare side effects that have been observed are vulvar swelling, gastrointestinal signs, and partial alopecia (i.e., baldness).
Frequently Asked Questions
What do the Incurin reviews say?

Incurin reviews rate 4.5+ out of 5 stars. Most reviewers say that Incurin is a miracle worker and is an equivalent to homeopathic and natural substances (e.g., corn silk) that they trust for their furry best friend.

What is Estriol for dogs?

Estriol is the trade name or generic name for the brand Incurin. It is meant to control estrogen-responsive urinary incontinence in spayed female dogs.

What is the Incurin dosing?

Incurin dosing oral administration is fixed depending on size or weight. Each dog will have the same amount of milligrams (e.g., 1 mg). Some dogs might need two mg, if 1 mg once daily is not effective.

Is Incurin safe for dogs?

Absolutely! However, various categories of dogs have not been evaluated yet: dogs less than 1 year of age, intact female dogs, male dogs, breeding dogs, pregnant dogs, lactating dogs, those with liver disease, or kidney failure.

What are Estriol 's side effects?

Estriol 's most common side effects associated with the Incurin treatment include loss of appetite, vomiting, polydipsia (i.e., abnormally excessive thirst), and swollen vulva. It is cited that short estrogen-related receptor binding time can cause these side effects.
Concluding Thoughts
The most important thing that you should know about Incurin Tablet - 1 mg is that it returns and retains natural processes to a spayed female dog, especially urinary control, with just 1 mg of this estrogen tablet (i.e., estriol) a day. Help your girl gain back her confidence by making her feel like a safe and effective woman!
DISCLAIMER: FDA law restricts Incurin Tablet - 1 mg only on order or prescription of a licensed veterinarian for the best pet health care advice. Ask your veterinarian or consult with one of our pet care specialists at 1-800-844-1427. This informative article is not meant to substitute for the diagnosis, treatment, and professional advice from your veterinarian or other qualified professionals regarding a medical condition. Ask your veterinarian if you should keep using the veterinarian product.
Side Effects & Warnings
Adverse reactions are rare. Of reported reactions, vulvar swelling, attractiveness to male dogs, gastrointestinal signs, and localized or generalized hormonal pattern alopecia were the most common observations.
Ingredients
The active ingredient in Incurin, estriol, is a naturally occurring, short-acting estrogen. Estriol can help restore estrogen levels in spayed dogs to support a dog's natural processes for maintaining urethral tone for urinary control.
Directions
Incurin is intended for once daily oral administration. There is no relationship between the size of the dog and the dose required, so a fixed mg/kg dose rate is not feasible.
Effectiveness is defined as no signs of incontinence for 7 consecutive days. An improvement will usually be noticed within a few days. However, adjustment of the initial dose will often be necessary, so at least 7 days should be allowed before judging the full effect of a certain dose rate.
The following dosing schedule is advised:
Initial dose: 1 tablet (1mg) per day for 7-14 days.
If treatment with 1mg daily is effective, try to reduce the dose to the minimum possible with 7 days treatment as follows:
½ tablet/day, then ½ tablet on alternate days
If treatment is ineffective at the lower doses, titrate back to the next lowest dose.
If treatment with 1mg daily is ineffective, increase the dose to 2mg daily for 7 days. (Maximum dose should not exceed 2mg/day). If effective, try reducing dose to 2mg on alternate days. However, if treatment with 2mg/day is ineffective, reassess case to confirm diagnosis, then consider supplementary therapy.
Treatment will continue for the remainder of the life of the dog.