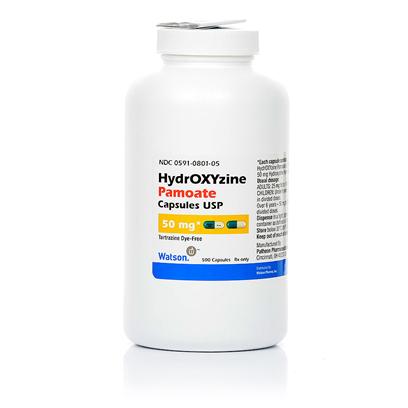 Typical Consumer
Price
$

0.20
PETPLUS
Member Price Cannot be combined with other offers
Every time a new member signs up, we will donate a FREE membership to a Best Friends adopted animal. Best Friends is America's largest animal sanctuary.
YOUR FUTURE PETCARE NEEDS
Our customers typically save close to $200/yr when purchasing preventatives as members of PetPlus.
PetPlus is a membership plan that gives you wholesale pricing on preventatives, supplements and speciality foods.
With Free Shipping always, no minimums.
Why Become A Member? Additional Ways To Save With PetPlus
Typical Annual Savings "For Your Pet
| | | | | | | | |
| --- | --- | --- | --- | --- | --- | --- | --- |
| | | | | | | | |
| | Typical Annual Cost | $40 | $190 | $95 | $112 | $200 | |
| | PetPlus Annual Cost | $12 | $110 | $55 | $68 | $150 | |
| | Sample Annual PetPlus Savings | $28 | $80 | $40 | $44 | $65 | |
| | | | | | | $242 | |
Typical Annual Cost
PetPlus Annual Cost
Sample Annual PetPlus Savings
We're Here to Help You Every Step of the Way
| | |
| --- | --- |
| Wholesale Prices on Pet Medication & Supplements | |
| Free 24/7 Pet Help provided by whiskerDocs | |
| Wholesale Prices on RX & Premium Foods and Treats | |
| Convenient Medication Pickup Option | |
| Free Delivery on Medication | |
Product Description
Hydroxyzine is an antihistamine used in dogs to treat atopic dermatitis, used in cats with symmetrical alopecia of an allergic origin, miliary dermatitis, and eosinophilic granuloma complex. It is helpful for the relief of itching and usually works within 20-45 minutes. Hydroxyzine can be combined with other medications such as corticosteroids in cases of severe itching.

Hydroxyzine is a pet prescription drug and is available in tablets, capsules, and syrup. The drug is available in 25 mg/ml and 50 mg/ml injectable concentrations. The standard dosage for dogs is 1 mg/lbs (2 mg/kg) 2 3 three times a day orally. In cats, the dosage is 0.5 1 mg/lbs (1 2 mg/kg) or 5 10 mg/cat every 8 12 hours orally. The duration of the treatment depends on the clinical condition of the pet. It is recommended to continue the treatment, even if the pet shows signs of recovery. Dosages for Hydroxyzine vary depending on the type and size of the animal so always be sure to administer the proper dosage. See directions below and your package instructions for details; always follow your veterinarian's prescribed dosage if it differs from the standard dosage recommendations.
Hydroxyzine should not be used in animals with hypersensitivity, allergy to antihistamine, glaucoma, high blood pressure, lung disease, heart disease, and prostate enlargement. Hydroxyzine is not recommended for use in pregnant or nursing animals. Extreme caution is required when using Hydroxyzine in pets with urinary obstruction and intestinal obstruction. Hydroxyzine should not be used with drugs like barbiturates, tranquilizers, and Epinephrine as negative interactions have been observed. Precaution is required when given with CNS depressant drugs like Acepromazine, monoamine oxidase inhibitors (MAOIs) like Selegiline, and preventive collars and drugs used for wheezing such as Theophylline, Epinephrine, or Ephedrine. Store Hydroxyzine at room temperature, away from excess heat and moisture.
Side Effects & Warnings
Hydroxyzine is well tolerated by most animals. In some cases animals may experience minor side effects from Hydroxyzine such as dizziness, drowsiness, nausea or vomiting, blurred vision or dry mouth.
Talk to your veterinarian about any side effect that seems unusual or that is especially bothersome to your pet.
If your animal has an allergic reaction such as hives, difficulty breathing or abnormal swelling, seek immediate emergency care services.
Hydroxyzine should be used with caution in animals on medications for glaucoma, heart problems, prostatic hypertrophy, and bladder-neck obstructions.
Ingredients
Active Ingredient: Hydroxyzine.
Hydroxyzine is an antihistamine used for the treatment of allergies, itching, atopy, and dermatitis in cats and dogs. The antiemetic property of the medication reduces nausea, while the anxiolytic property aids the treatment of anxiety. Hydroxyzine comes in two formulations: hydroxyzine pamoate and hydroxyzine hydrochloride salts. The active ingredient in the medication, hydroxyzine, works by inhibiting the effect of histamine on H1 receptors. 
The commonly observed side effects of hydroxyzine include sedation, lack of coordination, vomiting, lethargy, weakness, increased thirst, lack of appetite, and diarrhea. Contact your veterinarian if your pet starts showing or experiencing any signs of an allergic reaction (difficulty breathing, hives, swelling of the face, tongue, lips, or through ) while taking Hydroxyzine. 

Other Ingredients: Colloidal Silicon Dioxide, Crospovidone, dibasic calcium phosphate anhydrous, Lactose Monohydrate, Magnesium Stearate, Microcrystalline Cellulose, Sodium starch glycolate and Opadry white (Titanium dioxide, Hypromellose 3cP, Hypromellose 6cP, PEG 400 and Polysorbate 80)
Directions
Hydroxyzine HCl tablets are available by prescription and used by veterinarians for the treatment of allergies in dogs, cats, and horses. Typical dose is 1mg per pound in dogs every 6 to 8 hours, for cats 5 to 10 mg per cat every 8 to 12 hours. Always follow the prescribed amount given by your veterinarian. Hydroxyzine HCl may cause drowsiness or dizziness.