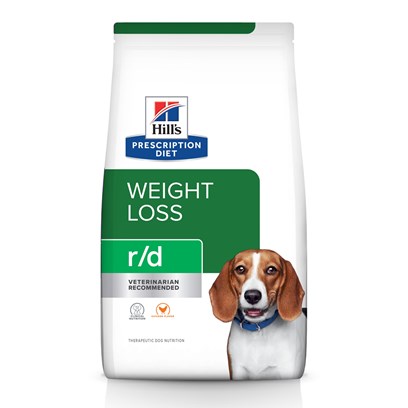 Hill's Prescription Diet r/d Weight Reduction Dry Dog Food
Every time a new member signs up, we will donate a FREE membership to a Best Friends adopted animal. Best Friends is America's largest animal sanctuary.
YOUR FUTURE PETCARE NEEDS
Our customers typically save close to $200/yr when purchasing preventatives as members of PetPlus.
PetPlus is a membership plan that gives you wholesale pricing on preventatives, supplements and speciality foods.
With Free Shipping always, no minimums.
Why Become A Member? Additional Ways To Save With PetPlus
Typical Annual Savings "For Your Pet
| | | | | | | | |
| --- | --- | --- | --- | --- | --- | --- | --- |
| | | | | | | | |
| | Typical Annual Cost | $40 | $190 | $95 | $112 | $200 | |
| | PetPlus Annual Cost | $12 | $110 | $55 | $68 | $150 | |
| | Sample Annual PetPlus Savings | $28 | $80 | $40 | $44 | $65 | |
| | | | | | | $242 | |
Typical Annual Cost
PetPlus Annual Cost
Sample Annual PetPlus Savings
We're Here to Help You Every Step of the Way
| | |
| --- | --- |
| Wholesale Prices on Pet Medication & Supplements | |
| Free 24/7 Pet Help provided by whiskerDocs | |
| Wholesale Prices on RX & Premium Foods and Treats | |
| Convenient Medication Pickup Option | |
| Free Delivery on Medication | |
Product Description
The Complete Guide To Hill's Prescription Diet r/d Weight Reduction Dry Dog Food
Obesity is a massive epidemic in dogs. In North America, nearly half of all dogs are overweight. While overweight dogs might look cute, those extra pounds have a very negative impact on the dog's overall health and a drastic impact on their quality of life.
One of the most alarming effects obesity has on dogs relates to their longevity. Studies have found that overweight dogs live for 2.5years less than dogs who are healthy and at an optimal weight. It also affects how much they can play around happily because obesity snowballs into mobility issues if not controlled.
Hill's Prescription Diet r/d Weight Reduction Dry Dog Food is designed for dogs who need to lose weight. This food is excellent for dogs with a medical or genetic condition that predisposes them to gain weight. Clinical trials have shown a reduction in weight as soon as eight weeks after starting the diet!
Won't Diet Food Affect My Dog's Health?
Hill's Prescription Diet dog food is nutritionally complete dog food. This dog food supports weight loss with a complex mix of soluble and insoluble fibers, antioxidants that have been clinically proven to aid in weight loss, and therapeutic levels of L-carnatine. L-carnatine supports the dog's heart health.
Supporting heart health in dogs, especially overweight dogs, is imperative. Excess weight has a negative effect on cardiac health, and it is essential to make sure the heart gets the nutrition that can help it heal itself from any damage. L-carnatine is also used as preventative medicine.
L-carnitine also promotes healthy levels of cholesterol and triglycerides in your dog. While we don't usually think of dogs having high cholesterol or cholesterol issues, obesity can bring out these associated symptoms.
This food also contains lysine mixed with other beneficial ingredients that prevent the body from storing fat and burn fat instead. This dog food has all the necessary vitamins, minerals, and all sorts of macro and micronutrients that dogs need.
This diet provides the calories and nutrients required to maintain healthy body functions. It does not have any adverse effect on your dog's health. This food makes your dog feel full, helps to metabolize the fat in the body and build lean muscle, and can reduce snack cravings as well.
How Much Should I Feed my Dog?
The amount of Hill's Prescription Diet r/d Weight Reduction Chicken Flavor dry dog food your dog needs depends on whether you want your dog to lose weight or to maintain your dog's current weight. Use the following guidelines:
| Your Dog's Target Weight | If The Goal Is Weight Loss | If The Goal Is Maintenance |
| --- | --- | --- |
| 5 lb | 40g | 70g |
| 10 lb | 70g | 115g |
| 15 lb | 105g | 155g |
| 20 lb | 125g | 190g |
| 30 lb | 165g | 265g |
| 40 lb | 205g | 330g |
| 50 lb | 245g | 390g |
| 60 lb | 275g | 450g |
| 70 lb | 310g | 490g |
| 80 lb | 350g | 555g |
| 100 lb | 410g | 655g |
These amounts are to be given daily, not twice a day. You have to divide these daily amounts into two and give your dog lunch and dinner. It is always advisable to use grams instead of cups when measuring your dog's food as grams are a more accurate measurement.
What Precautions Should I Keep in Mind When Feeding Hill's Prescription Diet Dog Food?
There is nothing serious that you need to keep an eye out for when feeding Hill's Prescription Diet r/d Weight Reduction Chicken Flavor Dry dog food. However, since this diet is geared towards weight loss, you should be careful not to let your dog lose too much weight! If you think your dog is losing excessively, make an appointment with your vet.
Frequently Asked Questions
Does This Require a Prescription?

Hill's weight loss dog food is a veterinary diet. You need a prescription from your supervising veterinarian to buy it. Since your vet needs to monitor your dog's weight loss, you also need to check in with your vet once your prescription expires. Your vet will reexamine your dog and decide whether you need to continue this food.

I'm Worried My Dog Won't Eat This Food. Help!

It is best to slowly transition your dog to Hill's Prescription weight loss dog food. If you introduce the food slowly and steadily over a week or more, then the chances of your dog's tummy getting upset or your dog rejecting the food will become significantly less.

The standard procedure is to introduce the new dog food as 1/4th of your dog's diet. Slowly increase this by quarters every few days till your dog is happy to have 100% of Hill's Prescription Diet r/d Weight Reduction Dry Dog Food as his meal.

What Should I Do If My Dog Is Allergic to Something in Their Food?

You should keep an eye out for allergic reactions. Check the ingredients list before you start giving any food to your dog. If there are any ingredients that you think your dog may be allergic to, share your concerns with your vet. If your dog exhibits any symptoms of allergy when eating this, contact your vet immediately.

In What Sizes Is Hill's Prescription Weight Loss Dog Food Available?

Hill's Prescription Diet r/d Weight Reduction Chicken Flavor Dry Dog Food is available in the following sizes:

8.5 lb bag
17.6 lb bag
27.5 lb bag

It is advised to keep your dog food in an airtight container away from heat and moisture. Additionally, having a reduced amount of food might be a new experience for your dog. Enterprising and mischievous dogs might try and steal extra food. You should also keep this food somewhere where your dog can't get into it.

How Long Should I Feed Hill's Weight Loss Dog Food?

Since this is prescription dog food, you should feed Hill's Prescription Diet r/d Weight Reduction Chicken Flavor Dry Dog Food only under a vet's supervision. They will tell you how long you should feed this to your dog and tell you the amount to be given. Follow your vet's directions regarding long-term use and when to stop.

Can I Give This to My Cats or Other Animals?

No, you cannot give Hill's Prescription Diet r/d Weight Reduction Dry dog food to other animals. Since cats have different nutritional needs, you should buy cat food made for cats to ensure your cat is being fed healthy food.
Ingredients
Whole Grain Corn, Corn Gluten Meal, Chicken By-Product Meal, Powdered Cellulose, Soybean Meal, Soybean Mill Run, Chicken Liver Flavor, Dried Beet Pulp, Pork Liver Flavor, Soybean Oil, Lactic Acid, Caramel color, Pork Fat, DL-Methionine, L-Lysine, Potassium Chloride, Choline Chloride, Iodized Salt, vitamins (Vitamin E Supplement, L-Ascorbyl-2-Polyphosphate (source of Vitamin C), Niacin Supplement, Thiamine Mononitrate, Vitamin A Supplement, Calcium Pantothenate, Vitamin B12 Supplement, Pyridoxine Hydrochloride, Riboflavin Supplement, Biotin, Folic Acid, Vitamin D3 Supplement), Calcium Carbonate, minerals (Manganese Sulfate, Ferrous Sulfate, Zinc Oxide, Copper Sulfate, Calcium Iodate, Sodium Selenite), Taurine, L-Carnitine, Mixed Tocopherols for freshness, Natural Flavors , Beta-Carotene
Directions
Adjust feeding amounts as necessary to maintain optimal weight. If you are unsure, ask your veterinarian. For best results & safety practices: Gradually transition to your pets new food over a 7 day period. Exclusively feed the recommended Prescription Diet dry food, canned food, & treats Keep fresh water available at all times. Have your veterinarian monitor your pets condition.

Transition Instructions

A gradual transition to a new pet food is important to avoid digestive upset. To transition, mix your pet's current food with the new food. Over 7 days, gradually decrease the amount of the current pet food while increasing the amount of new pet food. In some cases, your veterinarian may recommend no transition or a shorter transition time.