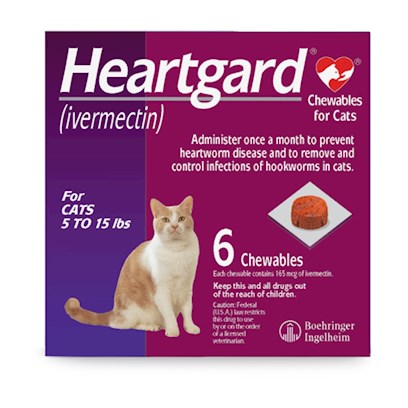 Every time a new member signs up, we will donate a FREE membership to a Best Friends adopted animal. Best Friends is America's largest animal sanctuary.
YOUR FUTURE PETCARE NEEDS
Our customers typically save close to $200/yr when purchasing preventatives as members of PetPlus.
PetPlus is a membership plan that gives you wholesale pricing on preventatives, supplements and speciality foods.
With Free Shipping always, no minimums.
Why Become A Member? Additional Ways To Save With PetPlus
Typical Annual Savings "For Your Pet
| | | | | | | | |
| --- | --- | --- | --- | --- | --- | --- | --- |
| | | | | | | | |
| | Typical Annual Cost | $40 | $190 | $95 | $112 | $200 | |
| | PetPlus Annual Cost | $12 | $110 | $55 | $68 | $150 | |
| | Sample Annual PetPlus Savings | $28 | $80 | $40 | $44 | $65 | |
| | | | | | | $242 | |
Typical Annual Cost
PetPlus Annual Cost
Sample Annual PetPlus Savings
We're Here to Help You Every Step of the Way
| | |
| --- | --- |
| Wholesale Prices on Pet Medication & Supplements | |
| Free 24/7 Pet Help provided by whiskerDocs | |
| Wholesale Prices on RX & Premium Foods and Treats | |
| Convenient Medication Pickup Option | |
| Free Delivery on Medication | |
Product Description
HEARTGARD (ivermectin) is a monthly heartworm chewable given to your cat that prevents heartworm infection and helps treat and control hookworms. An infected mosquito that bites your cat can lead to potentially deadly heartworm disease in less than three months. That's why it's important to keep your cat on a monthly heartworm preventive year-round.
Check with your veterinarian to make sure your cat has a current heartworm test result on file. Given monthly, HEARTGARD prevents heartworms from developing inside your cat and keeps them safe from future infections. Plus, it comes in a tasty, beef-flavored chewable tablet that makes it convenient to treat even the most finicky felines.
All cats are at risk for heartworm disease, no matter where they live. Talk to your veterinarian about preventing heartworms in your cat with HEARTGARD.
Side Effects & Warnings
In the clinical studies involving more than 3000 doses of HEARTGARD for Cats, observations reported within 24 hours of treatment included vomition in ≤ 0.3% and diarrhea in ≤ 0.2% of the doses administered. There were no statistical differences between HEARTGARD for Cats and the product vehicle (control) for these observations.
Ingredients
Ivermectin
Ivermectin is an anthelminthic or dewormer used for preventing heartworms, hookworms and roundworms in cats. It is available as unflavored tablets and flavored chewable, and as a heartgard plus variety. Besides this, it is also used for treating skin parasites, gastrointestinal parasites and parasites present in the bloodstream. Ivermectin for cats acts against parasites like heartworms, hookworms and roundworms, killing them by causing them neurological damages. It eliminates the tissue stage of heartworm larvae (Dirofilaria immitis). Ivermectin for cats also effectively controls and removes Ancylostoma tubaeforme and A. braziliense, two kinds of hookworms.
Directions
HEARTGARD® (ivermectin) Chewables for Cats should be administered orally at monthly intervals at the recommended minimum dose level of 24 mcg of ivermectin per kg (10.9 mcg/lb.) of body weight. The recommended dosage schedule for prevention of feline heartworm disease and control of hookworm is as follows: up to 5 lbs, 55 mcg ivermectin chewable and 5 to 15 lb 165 mcg ivermectin chewable. For cats over 15 lb., use the appropriate combination of chewables. HEARTGARD Chewables for Cats is recommended for use in cats 6 weeks of age and older.
Remove only one chewable at a time from the foil backed blister card. Return the card with the remaining chewables to its box to protect the product from light. HEARTGARD Chewables for Cats can be offered to the cat by hand or may be added to a small amount of cat food. If manual dosing is required, the chewable should be broken into pieces for administration. Food should be routinely available during the day of treatment administration. If cats are fasted, or if the chewable is not broken into pieces for manual dosing, then reduced absorption may result. A relationship between reduced absorption and reduced efficacy has not been established.
Care should be taken to see that the cat consumes the complete dose. Treated animals should be observed for a few minutes after administration to ensure that part of the dose is not lost or rejected. If it is suspected that any of the dose has been lost, redosing with a new chewable is recommended. Fragments of chewables have occasionally been observed in the feces of some cats; efficacy of the product was not adversely affected.
HEARTGARD Chewables for Cats should be given at monthly intervals when mosquitoes potentially carrying infective heartworm larvae are active. The initial dose must be given within a month (30 days) after the cat's first exposure to mosquitoes. The final dose must be given within a month (30 days) after the cat's last exposure to mosquitoes. For optimal performance, HEARTGARD for Cats must be given once a month on or about the same date. If treatment is delayed, whether by a few days or many, immediate treatment with HEARTGARD Chewables for Cats and resumption of the recommended dosing regimen will minimize the opportunity for development of adult heartworm.
It is recommended that cats should be tested for existing heartworm infection prior to starting treatment with HEARTGARD Chewables for Cats. Cats already infected with adult heartworms can be given HEARTGARD for Cats monthly to prevent further infections.
Monthly treatment with HEARTGARD Chewables for Cats also provides effective removal and control of adult and immature hookworms (A. tubaeforme and A. braziliense).