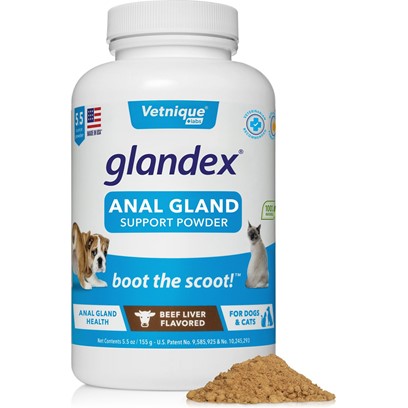 Glandex Anal Gland & Digestive Support for Dogs & Cats
Every time a new member signs up, we will donate a FREE membership to a Best Friends adopted animal. Best Friends is America's largest animal sanctuary.
YOUR FUTURE PETCARE NEEDS
Our customers typically save close to $200/yr when purchasing preventatives as members of PetPlus.
PetPlus is a membership plan that gives you wholesale pricing on preventatives, supplements and speciality foods.
With Free Shipping always, no minimums.
Why Become A Member? Additional Ways To Save With PetPlus
Typical Annual Savings "For Your Pet
| | | | | | | | |
| --- | --- | --- | --- | --- | --- | --- | --- |
| | | | | | | | |
| | Typical Annual Cost | $40 | $190 | $95 | $112 | $200 | |
| | PetPlus Annual Cost | $12 | $110 | $55 | $68 | $150 | |
| | Sample Annual PetPlus Savings | $28 | $80 | $40 | $44 | $65 | |
| | | | | | | $242 | |
Typical Annual Cost
PetPlus Annual Cost
Sample Annual PetPlus Savings
We're Here to Help You Every Step of the Way
| | |
| --- | --- |
| Wholesale Prices on Pet Medication & Supplements | |
| Free 24/7 Pet Help provided by whiskerDocs | |
| Wholesale Prices on RX & Premium Foods and Treats | |
| Convenient Medication Pickup Option | |
| Free Delivery on Medication | |
Product Description
Glandex® Anal Gland and Disgestive Support for Dogs & Cats promotes healthy anal gland function in both cats and dogs. This fiber supplement has been specially formulated by veterinarians to reduce the inflammtion of anal glands, to provide digestive support, and to support healthy bowel movements. Furthermore, this formula has been proven to work within 3 to 5 weeks of use with no known side effects! Glandex Anal Gland and Disgestive Support for Dogs & Cats are made in the United States with natural ingredients that include probiotics and anti-inflammatory agents. This package comes with 2.5 ounces of palatable supplements- but there are also containers that come with 5.5 ounces and 4.0 ounces that are appropriate for cats and dogs of all sizes. This supplement is perfect for your caring for the anal glands of your cat or dog- so order today! Key Features: Promtoes healthy anal gland function inc ats and dogs of all sizes Proven results in 3-5 weeks with no proven side effects Comes in three sizes: 2.5 oz, 4.0 oz, 5.5 oz Veterinary Testimonials: A Big Help "I have been dispensing Glandex to my toy breed patients for about 6 months now. Most, if not all of these clients are reporting an improvement in their dog's anal gland condition. Now many dogs have Glandex to thank for their happiness!" -Dr. Louis Calabrese, D.V.M., Adirondack Veterinary Service, New York. Glandex Product Review "So far has worked in the reduction of the amount of time have to have patient return to have the anal glands expressed. My two dogs have been on it first and I have gone from doing the one year old Miniature Schnauzer every 3 weeks to every 7-8 weeks with only about 4 months of usage." -Dr. Christine Martin, D.V.M., Critters and Pals Animal Clinic, Missouri. It Works "So far the feedback has been very positive. We are out about two months with the product and it seems to be helping the vast majority. There have been a few that it didn't help but overall I am very happy." -Dr. Steve Pelton, D.V.M., Hearthstone Animal Clinic, Texas. www.hearthstonevet.com Glandex Review "Since dispensing Glandex to our patients, we have seen good compliance and return for the product; especially with our patients with chronic anal gland issues. It has become easier and less uncomfortable for them to have their anals expressed, helped decrease the need to continuously express glands more than usual, and even decreased the frequency of infections!" -Kayla C., Veterinary Technician & Assistant Office Manager, American Veterinary Clinic, Wisconsin. www.americanveterinaryclinic.com Effective "Have tried with several patients and have had no complaints and only good reviews!" -Kellie Kite, Office Manager, Hickory Plaza Veterinary Clinic, Tennessee. www.hickoryplazavet.net Frequently Asked Questions How does Glandex work? Glandex is veterinary formulated to work from the inside out to help keep your pet's anal glands healthy. Formulated with a special blend of fiber, Glandex helps to increase the bulk and firmness of your pet's stools to naturally empty the anal glands every time they defecate. Glandex also contain natural anti-inflammatories that target the underlying inflammation and allergies that commonly cause anal gland problems. In addition, Glandex contains probiotics and digestive enzymes to support a healthy digestive tract which in turn supports healthy anal gland function. Is Glandex safe for my pet? Yes, Glandex is absolutely safe for your pet as it is veterinarian formulated and only contains the highest quality all-natural ingredients. Are there any side effects to using Glandex? No, there are no known side effects of using Glandex however you may notice that your pet's stools may become larger. How long until I see results in my pet? On average most pets show improvement within 3-5 weeks or less when using Glandex regularly. In general, the more severe your pet's anal gland problems are the longer it may take to see results. How long should I continue using Glandex once I begin to see results? If your pet is only having temporary problems with their anal glands then Glandex can be discontinued once their condition has improved, however it is recommended to continue using Glandex even after results have been achieved to maintain normal and healthy anal glands and to help prevent future problems. If your pet suffers from chronic (ongoing) anal gland problems than long term use of Glandex will be needed to help maintain healthy anal glands. How do I give Glandex to my pet? Glandex comes as a naturally flavored beef liver powder with a taste that your pet will love! Simply sprinkle and mix Glandex directly onto your pet's food using the dosing guidelines on the bottle. You can also add a small amount of warm water to Glandex to create a gravy that your pet can't resist! Overwhelmingly pets love the taste of Glandex and eat their food more readily with Glandex mixed into it then without. Should your pet be extremely particular you can add Glandex into some canned food, yogurt, peanut butter, cottage cheese or any other of your pet's favorite food or treats. Glandex can also be give via a syringe or dropper directly into your pet's mouth when mixed with a small amount of water. What is the main difference between the three size bottles of Glandex? All three sizes of Glandex contain the exact same ingredients, concentration, and dosing with the only difference being the amount in each bottle. Any size pet can use any size bottle of Glandex as they all contain the exact same ingredients, concentration, and dosing. The only difference is the quantity of Glandex in each bottle with the larger sizes containing more doses. Will I still need to have my pet's anal glands expressed? It is recommended (but not necessary) to have your pet's anal glands emptied prior to starting Glandex. Intermittent or regular anal gland emptying may still be needed depending upon the severity of your pet's condition, however Glandex can greatly reduce or completely eliminate the need for manual anal gland expressing. If you ever feel that your pet's anal glands need emptying please seek proper medical attention.