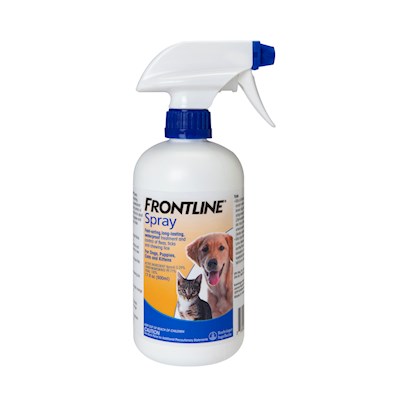 Every time a new member signs up, we will donate a FREE membership to a Best Friends adopted animal. Best Friends is America's largest animal sanctuary.
YOUR FUTURE PETCARE NEEDS
Our customers typically save close to $200/yr when purchasing preventatives as members of PetPlus.
PetPlus is a membership plan that gives you wholesale pricing on preventatives, supplements and speciality foods.
With Free Shipping always, no minimums.
Why Become A Member? Additional Ways To Save With PetPlus
Typical Annual Savings "For Your Pet
| | | | | | | | |
| --- | --- | --- | --- | --- | --- | --- | --- |
| | | | | | | | |
| | Typical Annual Cost | $40 | $190 | $95 | $112 | $200 | |
| | PetPlus Annual Cost | $12 | $110 | $55 | $68 | $150 | |
| | Sample Annual PetPlus Savings | $28 | $80 | $40 | $44 | $65 | |
| | | | | | | $242 | |
Typical Annual Cost
PetPlus Annual Cost
Sample Annual PetPlus Savings
We're Here to Help You Every Step of the Way
| | |
| --- | --- |
| Wholesale Prices on Pet Medication & Supplements | |
| Free 24/7 Pet Help provided by whiskerDocs | |
| Wholesale Prices on RX & Premium Foods and Treats | |
| Convenient Medication Pickup Option | |
| Free Delivery on Medication | |
Product Description
Ultimate Guide to Frontline Spray
Meet the Monthly Mist Master of Pest Control: Frontline Spray!
Frontline Spray is a pest control dog and cat medication that effectively protects your pet from fleas, ticks, mites, and chewing lice. Every 30 days, wet your cat or dog with Frontline's Spray to use a long-lasting treatment that acts fast to keep away these tiny parasites and ensures that your pets are in the most comfortable condition.
How does Frontline Spray work?
Frontline Spray is a medication with one powerful active ingredient - Fipronil - that is an effective drug against adult ticks, chewing lice, mites, and fleas at every step of the flea's life cycle. Frontline Spray kills the tiny parasites on contact by storing itself in the oil glands in your pet's skin and hair follicles continuously for the next 30 days.
Fipronil (0.29% is how much Fipronil in Frontline Spray) is a phenylpyrazole insecticide that disrupts the insect's central nervous system by blocking the GABA-gated chloride channel that regulates cellular excitability and glutamate-gated chloride (GluCl) channels that controls movement, feeding, and behavior.
Through this process, Fipronil eliminates a broad-spectrum variety of insects. This drug blocks the major neurotransmitter of the insect's cell chemistry that causes fatal contamination to the insect's nerves and muscles. As a GABA(A) antagonist, Fipronil causes hyper excitement to the contaminated insect's nerves and muscles.
How is Frontline Spray administered?
Frontline Spray is administered once a month topically and protects your pet for the next 30 days. Spray the mist all over the back, sides, stomach, legs, shoulders, and neck until your pet's hair is completely and uniformly dampened. Pets may swim or be bathed 24 hours after Frontline Spray is applied (and fully dried).
Wear latex gloves to keep the spray from contact with your and your pet's skin, eyes, and mouth. If you have Frontline on your hands, wash them thoroughly with soap and water.
Available amounts are 8.5 fl oz (250 ml) and 17 fl oz (500 ml). How much Frontline Spray per pound is approximately one or two pumps per pound of your pet's body weight will be required. Reapply Frontline Spray after 30 days.
What are the potential side effects of which you should be aware?
Pet sensitivities that respond to pesticide products are rare. Any side effects must be reported to your veterinarian. Other Frontline products adverse reactions in dogs have been signs of skin afflictions, and gastrointestinal reactions such as vomiting and diarrhea.
Frequently Asked Questions
How long does it take for Frontline Spray to work?

One spray session will rid your pet of fleas within 18 hours, ticks within 48 hours, and lasts for 30 days. The medicine kills adult fleas, prevents reproduction, and stops existing flea infestations. The medicine kills all varieties of ticks and disrupts the tick's life cycle (i.e., larva, nymph, and adult).

Is Frontline Spray for puppies and Frontline Spray for kittens?

Frontline Spray can be used on puppies and kittens that are at least 8 weeks of age.

How long does Frontline Spray take to dry?

Frontline Spray dries within 24 to 48 hours. After this, your pet can swim or be bathed for a monthly waterproof treatment.

What do Frontline Spray reviews say?

Frontline Spray reviews rate 4.5+ out of 5 stars. Most reviewers say that Frontline Spray is an effective problem solver for their tiny parasite control problem for their pets.

What is the difference between the Frontline Spray vs. spot-on Frontline treatment?

The main difference between Frontline Spray and Frontline Plus For Dogs is the way they are applied - mist spray versus a spot-on treatment. The former can be also used on cats and kittens. The latter has one other active ingredient, the insecticide (S)-methoprene. Both are easy-to-use and effective treatments.

What if your cat licks the Frontline Spray?

If licking occurs shortly after application, a brief period of hyper-salivation may occur due to the taste.
Concluding Thoughts
The most important thing that you should know about Frontline Spray is its power to protect your pets from tiny parasites (i.e., fleas, ticks, chewing lice, and mites) with one spray session monthly.
DISCLAIMER: FDA law restricts Frontline Spray only on order or prescription of a licensed veterinarian for the best pet health care advice. Ask your veterinarian or consult with one of our pet care specialists at 1-800-844-1427. This informative article is not meant to substitute for the diagnosis, treatment, and professional advice from your veterinarian or other qualified professionals regarding a medical condition. Ask your veterinarian if this is a suitable product for your pet and your home.
Side Effects & Warnings
The individual sensitivities of your pet can respond to pesticide products such as Frontline flea and tick spray; report to your veterinarian if side effects occur.
Directions
Frontline Spray is to be applied once every 30 days throughout flea season; wear latex gloves when administering it, and keep the spray from contact with your skin, or with your or pets eyes and mouth. To apply, ruffle your pet's coat and then spray the mist over the back, sides, stomach, legs, shoulders, and neck until the hair is completely dampened. Spray a gloved hand, and rub the spray over the head and eye area. Wash your hands thoroughly with soap and water after applying Frontline Spray to your pet.
Frontline Spray is best used in conjunction with other long-term Frontline flea control products.