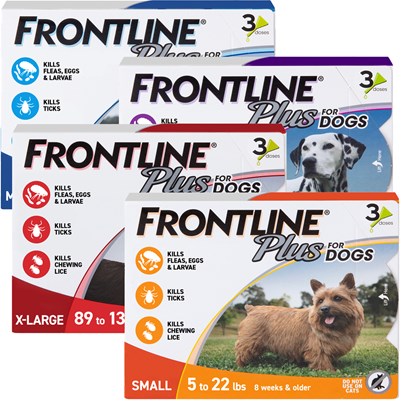 Every time a new member signs up, we will donate a FREE membership to a Best Friends adopted animal. Best Friends is America's largest animal sanctuary.
YOUR FUTURE PETCARE NEEDS
Our customers typically save close to $200/yr when purchasing preventatives as members of PetPlus.
PetPlus is a membership plan that gives you wholesale pricing on preventatives, supplements and speciality foods.
With Free Shipping always, no minimums.
Why Become A Member? Additional Ways To Save With PetPlus
Typical Annual Savings "For Your Pet
| | | | | | | | |
| --- | --- | --- | --- | --- | --- | --- | --- |
| | | | | | | | |
| | Typical Annual Cost | $40 | $190 | $95 | $112 | $200 | |
| | PetPlus Annual Cost | $12 | $110 | $55 | $68 | $150 | |
| | Sample Annual PetPlus Savings | $28 | $80 | $40 | $44 | $65 | |
| | | | | | | $242 | |
Typical Annual Cost
PetPlus Annual Cost
Sample Annual PetPlus Savings
We're Here to Help You Every Step of the Way
| | |
| --- | --- |
| Wholesale Prices on Pet Medication & Supplements | |
| Free 24/7 Pet Help provided by whiskerDocs | |
| Wholesale Prices on RX & Premium Foods and Treats | |
| Convenient Medication Pickup Option | |
| Free Delivery on Medication | |
Product Description
Ultimate Guide to Frontline Plus For Dogs
Meet the Trusted Parasite Treatment: Frontline Plus For Dogs!
Frontline Plus For Dogs is a veterinarian-recommended dog flea and tick treatment trusted by its customers for 20 years! Frontline Plus is a monthly, spot-on treatment that protects your pet for the next 30 days. From a first-time pet parent to a Frontline dog expert, Frontline Plus guarantees an easy-to-use and effective treatment for your dogs!
How does Frontline Plus For Dogs work?
Frontline Plus For Dogs is a medication with two powerful active ingredients (secret weapons) - Fipronil and (S)-methoprene - that kill adult ticks and fleas at every step of the flea 's life cycle. Frontline Plus kills the parasites on contact by storing itself in the oil glands in your pet 's skin and hair follicles continuously for the next 30 days.
Active ingredient Fipronil is a phenylpyrazole insecticide that disrupts the insect 's central nervous system by blocking the GABA-gated chloride channel that regulates cellular excitability and glutamate-gated chloride (GluCl) channels that controls movement, feeding, and behavior. This causes hyper excitement to the contaminated insect 's nerves and muscles.
Active ingredient (S)-methoprene is an insecticide chemical that controls hatching flea eggs and obstructs the development of the immature flea (i.e., flea pupae and larvae) into a breeding adult.
How is Frontline Plus administered?
Frontline Plus For Dogs is a monthly, spot-on treatment that is applied between a dog 's shoulders and protects your dog for the next 30 days. Frontline Plus products start killing fleas after four hours and effectively kill 100% fleas after 12 hours.
Frontline For Dogs comes in four different color boxes depending on the dog 's weight with differing milliliter (mL) application amounts. Each box has the same percentage of the active ingredients and comes in 3- and 6-month supplies. See the dosage chart below:
| Body Weight | Application amount (mL) |
| --- | --- |
| 5 - 22 lbs. | 0.67 |
| 23 - 44 lbs. | 1.34 |
| 45 - 88 lbs. | 2.68 |
| 89 - 132 lbs. | 4.02 |
What are the precautions of which you should be aware?
Consult your veterinarian before using Frontline Plus because of any potentially negative interactions with other medications that your dog may be taking, like another flea and tick control product.
Also, ensure that your dog is dry before application and that they are not wet for 24 hours after application.
What are the potential side effects of which you should be aware?
Slight irritation at the point of application may be experienced. If the irritation persists, contact your vet immediately.
Frequently Asked Questions
Why am I seeing more fleas on my dog or in my home after applying Frontline Plus For Dogs?

On the dog, the fleas that come into contact with Frontline Plus rise to the top of the haircoat as they die. In terms of the home, those fleas must have been eggs before you started using the medication. Consecutive monthly applications year-round of Frontline Plus For Dogs will assist with the elimination of an indoor infestation.

Is there Frontline Plus for small dogs?

Frontline Plus 5 - 22 lbs. is the orange box and for the smallest dogs that can use the medication.

Is Frontline Plus for puppies?

Frontline Plus for Dogs is safe for use on dogs 8 weeks and older.

Is there other Frontline pet medicine for cats?

Yes. Frontline Plus For Cats uses the same ingredients, has the same administration, and gives the same results. Frontline Plus can be used on dogs and cats ONLY.

What are the reviews for Frontline Plus?

Frontline Plus For Dogs reviews rate at 4.5 out of 5 stars. Most reviewers say that Frontline Plus is a quality and effective product for their dogs in any environment, and it is the only widely-trusted flea and tick medicine for their furry best friends.

Explain the Frontline Plus application.

Frontline Plus must be applied to a pet that is dry and then dry after 24-hours after application. It is a topical solution, spot-on treatment that is applied between the pet 's shoulders via a sterile applicator (i.e., pipette) every 30 days.
Concluding Thoughts
The most important thing that you should know about Frontline Plus For Dogs is its power to protect your dog and home from external parasites (i.e., fleas during their life cycle, ticks, lice, and chewing lice). Dogs should be pampered and protected with the best flea and tick treatment out there in order to have the best quality of life.
DISCLAIMER: This informative article is not meant to substitute for the diagnosis, treatment, and professional advice from your veterinarian or other qualified professionals regarding a medical condition. Ask your veterinarian if this is a suitable product for your pet and for your home.
Side Effects & Warnings
Dogs may experience some temporary irritation at the site of application. If signs persist or become more severe within a few days of application, consult a veterinarian immediately.
Ingredients
Frontline plus contains two active ingredients - Fipronil and S-methoprene.
Directions
To apply, simply follow these instructions and repeat every 30 days: Remove one FRONTLINE Plus applicator by lifting and removing the plastic tab to expose foil backing. Then peel away the foil or use scissors to open. Open the applicator by holding upright with foil side toward you and snap applicator tip. Next, part your dog's hair between the shoulder blades. Place the applicator tip just above the skin and squeeze. Apply entire contents of the applicator in a single spot directly onto the animal's skin. Do not apply on top of the haircoat. Avoid contact with treated area until dry.