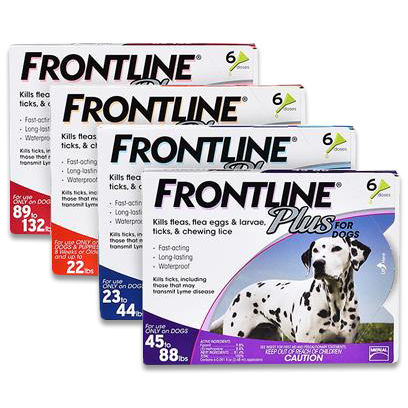 Every time a new member signs up, we will donate a FREE membership to a Best Friends adopted animal. Best Friends is America's largest animal sanctuary.
YOUR FUTURE PETCARE NEEDS
Our customers typically save close to $200/yr when purchasing preventatives as members of PetPlus.
PetPlus is a membership plan that gives you wholesale pricing on preventatives, supplements and speciality foods.
With Free Shipping always, no minimums.
Why Become A Member? Additional Ways To Save With PetPlus
Typical Annual Savings For Your Pet
| | | | | | | | |
| --- | --- | --- | --- | --- | --- | --- | --- |
| | | | | | | | |
| | Typical Annual Cost | $40 | $190 | $95 | $112 | $200 | |
| | PetPlus Annual Cost | $12 | $110 | $55 | $68 | $150 | |
| | Sample Annual PetPlus Savings | $28 | $80 | $40 | $44 | $50 | |
| | | | | | | $242 | |
Typical Annual Cost
PetPlus Annual Cost
Sample Annual PetPlus Savings
We're Here to Help You Every Step of the Way
| | |
| --- | --- |
| Wholesale Prices on Pet Medication & Supplements | |
| Free 24/7 Ask-A-Vet Helpline | |
| Wholesale Prices on RX & Premium Foods and Treats | |
| Convenient Medication Pickup Option | |
| Free Delivery on Medication | |
| $50 Off Your First Dog Sitter Booking & More Benefits | |
About Frontline Plus for Dogs
Frontline Plus for Dogs is an over-the-counter, fast-acting topical medication that kills lice, ticks, fleas and sarcoptic mites. This once-monthly drug doesn't just kill current pests within 12 hours, but also eliminates eggs and larvae for a full 30 days. Frontline Plus for Dogs can help prevent dangerous illnesses such as Lyme disease by protecting against hard-to-kill deer ticks, brown dog ticks, American dog ticks and lone star ticks.
Frontline Plus for Dogs is made with a combination of the active chemicals fipronil and S-methoprene. It's safe on all dogs older than 8 weeks and can be used on canines who are nursing, pregnant or mating. The only side effects of these ingredients are mild skin discomfort and possible negative drug interactions. Discuss using Frontline Plus with your veterinarian if your dog is on other medication.
Frontline Plus for Dogs is durable and easy to use. You can store it indefinitely at room temperature when unopened, and it can be applied with the included pipette to your dog's skin around the shoulders. It will distribute itself throughout the canine's fur for the next 30 days, making it completely resistant to water.
Frontline Plus is most effective when pet parents apply the medication regularly to avoid lapses where your dog may be unprotected. PetPlus provides the lowest prices with its membership, which is tailored perfectly for this monthly treatment.
Key Benefits of Frontline Plus for Dogs
Kills ticks that may transmit diseases within 24 hours
Prevents all flea stages (including eggs, larvae, and pupae) from developing
Waterproof effectiveness protects your dog for a full 30 days
Who's Frontline Plus for Dogs For?
Frontline Plus eliminates flea and tick infestation, and prevents the development of new fleas. In killing ticks, it protects against Lyme Disease And Rocky Mountain Spotted Fever.
Frontline Plus is waterproof, and lasts for at least 30 days.
Frontline Plus for Dogs Ingredients
Fipronil and S-methoprene
Side Effects and Warnings
The individual sensitivities of your pet can respond to pesticide products such as Frontline Plus; report to your veterinarian if side effects do occur.
Frontline Plus for Dogs Directions
Frontline Plus is for use on puppies of 8 weeks or older. It is to be administered once monthly; dosage size is according to your pet's weight and is specified on the packaging of the product.
To apply a single dose, open the applicator by holding it upright and snapping the tip away from your face and body; then, part the hair between the dog's shoulder blades, place the tip of the applicator on the exposed skin and squeeze to apply the entire contents of the tube (taking care not to apply merely superficially, to the dog's hair as opposed to the skin).