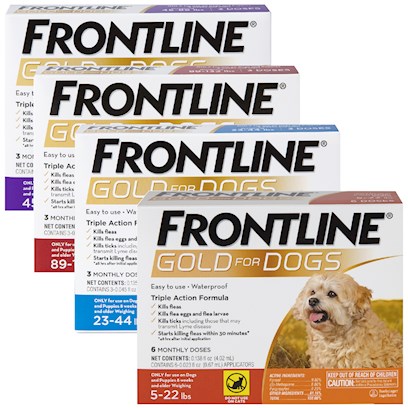 Every time a new member signs up, we will donate a FREE membership to a Best Friends adopted animal. Best Friends is America's largest animal sanctuary.
YOUR FUTURE PETCARE NEEDS
Our customers typically save close to $200/yr when purchasing preventatives as members of PetPlus.
PetPlus is a membership plan that gives you wholesale pricing on preventatives, supplements and speciality foods.
With Free Shipping always, no minimums.
Why Become A Member? Additional Ways To Save With PetPlus
Typical Annual Savings "For Your Pet
| | | | | | | | |
| --- | --- | --- | --- | --- | --- | --- | --- |
| | | | | | | | |
| | Typical Annual Cost | $40 | $190 | $95 | $112 | $200 | |
| | PetPlus Annual Cost | $12 | $110 | $55 | $68 | $150 | |
| | Sample Annual PetPlus Savings | $28 | $80 | $40 | $44 | $65 | |
| | | | | | | $242 | |
Typical Annual Cost
PetPlus Annual Cost
Sample Annual PetPlus Savings
We're Here to Help You Every Step of the Way
| | |
| --- | --- |
| Wholesale Prices on Pet Medication & Supplements | |
| Free 24/7 Pet Help provided by whiskerDocs | |
| Wholesale Prices on RX & Premium Foods and Treats | |
| Convenient Medication Pickup Option | |
| Free Delivery on Medication | |
Product Description
Ultimate Guide to Frontline Gold for Dogs
Meet the Dog Flea and Tick Preventative: Frontline Gold for Dogs!
Frontline Gold for Dogs is the veterinarian-recommended FDA-approved dog medication that guards your dog against adult fleas and ticks, flea larvae, and flea production. It is a monthly, topical solution that also prevents fatal Lyme disease. Frontline Gold for Dogs ensures that the pup is in the happiest and healthiest condition.
How does Frontline Gold for Dogs work?
Frontline Gold for Dogs is a medication with three active ingredients - Fipronil, (S)-methoprene, and Pyriproxyfen. Together, these active ingredients kill adult flea and ticks and prevent a healthy flea life cycle.
Fipronil is a broad-spectrum insecticide that eliminates adult fleas and ticks. This drug blocks the major neurotransmitter of the insect's cell chemistry that causes fatal contamination to the insect's nerves and muscles.
(S)-Methoprene is an Insect Growth Regulator (IGR) with an amber, fruity odor that attracts insects. Though it is considered an insecticide, (S)-Methoprene actually doesn't kill insects but interferes with the flea life cycle and prevents larvae from reaching adulthood or reproduction.
Pyriproxyfen is also an IGR that prevents proper flea hatching and the healthy growth of flea larvae. It prevents the development of the flea's exoskeleton within flea eggs so that they die within a few seconds after hatching.
How is Frontline Gold for Dogs administered?
Frontline Gold for Dogs is administered topically once-a-month and protects your dog for the next 30 days. Apply the Frontline Gold for Dogs solution directly onto the dog's skin (not the hair) by parting the hair between their shoulder blades. Wait for 24 hours to properly dry on the dog's skin before bathing, or swimming, in order to work for 30 days. Make sure that you purchase the correct box with the correct dosage depending on your dog's body weight. See the dosage chart below:
| Weight | Color | Dosage (per applicator) |
| --- | --- | --- |
| 5 - 22 lbs. | Orange | 0.67 mL |
| 23 - 44 lbs. | Blue | 1.34 mL |
| 45 - 88 lbs. | Purple | 2.68 mL |
| 89 - 132 lbs. | Red | 4.02 mL |
What are the potential side effects of which you should be aware?
With Frontline Gold for Dogs, your dog may experience the usual topical solution reactions, such as skin irritation or other signs of discomfort. Also reported are gastrointestinal reactions, such as vomiting and diarrhea. Any side effects must be reported to your veterinarian.
Frequently Asked Questions
What is the difference between Frontline Gold for Dogs and Frontline Gold for Cats?

The only difference is that all cats, even with differing weights, use the same dosage of 1.5 mL per applicator. Besides this, the product is completely the same.

What does the Frontline Gold for Dogs reviews say?

Frontline Gold for Dogs reviews rate 4.6+ out of 5 stars. Most reviewers say that Frontline Gold for Dogs is an effective and easy-to-use product.

Is Frontline for puppies?

Frontline Gold for Dogs can be administered to puppies that are at least 8 weeks old and weighing 5 pounds.

How often do you apply Frontline Gold?

Frontline Gold for Dogs is applied once-a-month or every 30 days.
The most important thing that you should know about Frontline Gold for Dogs is its power to protect your dog from ticks and fleas. It is used as a Lyme Disease preventative and is treated throughout the flea life cycle.
Make your furry best friend a Frontline dog today!
DISCLAIMER: FDA law restricts Frontline Gold for Dogs only on order or prescription of a licensed veterinarian for the best pet health care advice. Ask your veterinarian or consult with one of our pet care specialists at 1-800-844-1427. This informative article is not meant to substitute for the diagnosis, treatment, and professional advice from your veterinarian or other qualified professionals regarding a medical condition. Ask your veterinarian whether Frontline Gold for Dogs is suitable for your dog. Ask your licensed veterinarian to prescribe an exact dosage and other specifications prescribed for your dog.
Side Effects & Warnings
Side effects may include skin irritation such as redness, scratching or other signs of discomfort. Gastrointestinal signs such as vomiting or diarrhea have also been reported. If these or other side effects occur, please consult with your veterinarian.
Ingredients
Frontline Gold contains 3 active ingredients, fipronil to take our adult fleas and ticks, (S)-methoprene and pyriproxyfen to kill the next generation of flea eggs and larvae before the can develop into adult fleas.
Directions
Frontline Gold should be administered once a month. To apply the medication, open the pouch by holding it upright and twist off the cap, holding it away from your face and body. Part the hair between your dog shoulder blades, placing the tip of the applicator on the exposed skin and squeezing out the entire contents of the tube. Do not simply apply to the hair.