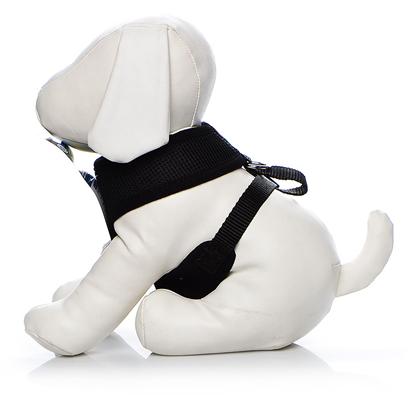 Four Paws Comfort Control Harness-Black
Typical Consumer
Price
$

8.33
PETPLUS
Member Price Cannot be combined with other offers
Every time a new member signs up, we will donate a FREE membership to a Best Friends adopted animal. Best Friends is America's largest animal sanctuary.
YOUR FUTURE PETCARE NEEDS
Our customers typically save close to $200/yr when purchasing preventatives as members of PetPlus.
PetPlus is a membership plan that gives you wholesale pricing on preventatives, supplements and speciality foods.
With Free Shipping always, no minimums.
Why Become A Member? Additional Ways To Save With PetPlus
Typical Annual Savings "For Your Pet
| | | | | | | | |
| --- | --- | --- | --- | --- | --- | --- | --- |
| | | | | | | | |
| | Typical Annual Cost | $40 | $190 | $95 | $112 | $200 | |
| | PetPlus Annual Cost | $12 | $110 | $55 | $68 | $150 | |
| | Sample Annual PetPlus Savings | $28 | $80 | $40 | $44 | $65 | |
| | | | | | | $242 | |
Typical Annual Cost
PetPlus Annual Cost
Sample Annual PetPlus Savings
We're Here to Help You Every Step of the Way
| | |
| --- | --- |
| Wholesale Prices on Pet Medication & Supplements | |
| Free 24/7 Pet Help provided by whiskerDocs | |
| Wholesale Prices on RX & Premium Foods and Treats | |
| Convenient Medication Pickup Option | |
| Free Delivery on Medication | |
Product Description
Walking your dog should be fun, for you and your pet. Harnesses built for more colossal canines may not be as comfortable for smaller pups. If you're looking for the perfect fit for a small dog, then walk this way! Designed with little guys in mind, The Four Paws Comfort Control Harnesses come in a variety of sizes to make sure you find your perfect proportions. Dogs weighing from 3 to 40 pounds have a harness just for them, with adjustable nylon straps to ensure a snug fit.
The Four Paws Comfort Control Harness gives you complete control over your walk but won't constrict or pinch your smaller dog. The harness is ideal for guiding your pup on a leash and is made from a soft neoprene material that's also breathable for true comfort.
How to Put On Four Paws Dog Harness?
The advantage of Four Paws Harnesses is that they are quite user-friendly and easy to use. To put one on your dog, first, simply slip the neck of the harness around your dog's neck and pull the strap to tighten it. Next, put one paw through the chest hoop. If you do this with the right paw, then bring the belt under your pet's left paw and bring it around their left side. Finally, attach the strap to the hitch to attach it to the other side of the harness. Make the necessary adjustments so that it fits your dog correctly, and voila! Your dog is strapped and ready for its walk.
What Is the Best Harness for a Dog That Pulls?
Four Paws Comfort Control harnesses have been called one of the best harnesses for a dog that pulls. This product is designed to help a customer maintain some control over their dog on walks by decreasing the ability to pull on their lead endlessly. Pulling on a traditional leash can also damage your dog's throat over time. The adjustable nylon and neoprene mesh helps to control your dog's instinctive pulling and reminds them to pull back without hurting them in any way.
Is It Better to Walk a Dog With a Harness or Collar?
If your dog is a calm walker, then you can go out with a collar and leash. However, a harness provides a more considerable degree of control over your dog, especially if it's a Four Paws Harness. Walks can be unpredictable, and other dogs may not be as well-trained as yours. In case you need to jerk your dog away from an untrained or reactive dog, you will be better off using a harness, as this would allow you to do this safely without hurting your dog.
Do Harnesses Stop Dogs Pulling?
Not all harnesses stop dogs from pulling. Traditional harnesses are used by police dogs and working dogs all over the world because it allows the dog to be in charge of itself and bring their supervising humans along for the ride. However, Four Paws harnesses feature innovative technology coupled with comfortable material that makes them a convenient solution to the problem of pulling.
How Do I Get My Dog to Stop Pulling on Walks?
You have to use a combination of the right products and proper training techniques to get your dog to stop pulling. A Four Paws Comfort Control Harness is an excellent tool to begin with. It comes in a range of sizes, so it'll fit dogs of any size, be it small, medium, or even X Large. If your dog is hurting themselves because they are pulling on their leash excessively,
Is a Harness or Leash Better?
The advantage of a Four Paws harness is that it is made of durable yet breathable material, and it is adjustable, ensuring a perfect fit for your pup. Since it isn't simply tied around the neck, a harness is also safer for dogs as they won't be able to hurt their own throats. A leash is better for dogs who are already leash trained and are not reactive. And a leash is a viable option when you are walking in an area where you know you won't be surprised by another dog or anything that would startle or fascinate your dog. In all other cases, a harness seems to be the best option.
Can Dogs Wear a Harness All the Time?
The Four Paws Harness is made of breathable material. This means that it won't overheat your dog if you leave it on for extended periods of time. However, you should take off the harness regularly to wash it and keep it clean and hygienic. Keep it on if you know you will have guests drop by, so you can hold your dog back from jumping or being overexcited. However, it's best to take it off overnight.
What is the Four Paws Harness Size Chart?
To figure out what size your dog is, measure around your dog right behind his front legs. You want to measure your dog at their widest point. Add 2 inches to ensure the correct fit, and give yourself a small margin for error. The size chart is as follows:
X-Small is for a 3-4 lbs dog with an 11"-13" chest and a neck circumference of 7"-8".
Small is for a 5-7 lbs dog with 14"-16" chest circumference and a neck circumference of 8"-10".
Medium is for a 7-10 lbs (16"-19" chest circumference and a neck circumference of 10"-13".
Large is for an 11-18 lbs dog with a chest circumference of 19"-23" chest and a neck circumference of 13"-15".
X-Large is for a 20-29 lbs dog with a 20"-29" chest circumference and a neck circumference of 15"-17".
Directions
Follow instructions on packaging to secure dog comfortably.