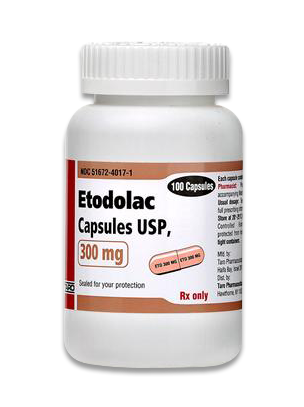 Every time a new member signs up, we will donate a FREE membership to a Best Friends adopted animal. Best Friends is America's largest animal sanctuary.
YOUR FUTURE PETCARE NEEDS
Our customers typically save close to $200/yr when purchasing preventatives as members of PetPlus.
PetPlus is a membership plan that gives you wholesale pricing on preventatives, supplements and speciality foods.
With Free Shipping always, no minimums.
Why Become A Member? Additional Ways To Save With PetPlus
Typical Annual Savings For A Pet With Arthritis
| | | | | | | | |
| --- | --- | --- | --- | --- | --- | --- | --- |
| | | | | | | | |
| | Typical Annual Cost | $980 | $190 | $95 | $423 | $200 | |
| | PetPlus Annual Cost | $680 | $110 | $55 | $204 | $150 | |
| | Sample Annual PetPlus Savings | $300 | $80 | $40 | $219 | $50 | |
| | | | | | | $689 | |
Typical Annual Cost
PetPlus Annual Cost
Sample Annual PetPlus Savings
We're Here to Help You Every Step of the Way
| | |
| --- | --- |
| Wholesale Prices on Pet Medication & Supplements | |
| Free 24/7 Ask-A-Vet Helpline | |
| Wholesale Prices on RX & Premium Foods and Treats | |
| Convenient Medication Pickup Option | |
| Free Delivery on Medication | |
| $50 Off Your First Dog Sitter Booking & More Benefits | |
About Etodolac
Getting older doesn't have to mean slowing down, for you or your pet. If your dog is suffering from pain and inflammation caused by osteoarthritis, ask your veterinarian about Etodolac. A non-steroidal anti-inflammatory drug (NSAID), Etodolac works by reducing hormones that cause inflammation and pain in your pet's body. It relieves joint stiffness and reduces fever, so your dog can feel their best.
Key Benefits of Etodolac
For the management of pain and inflammation caused by osteoarthritis
Safe for use in dogs over 11 pounds and 1 year old
Reduces fever and joint stiffness
Etodolac Ingredients
Etodolac 300 mg.
Side Effects and Warnings
Symptoms of overdose may include:
Nausea
Vomiting
Stomach pain
Drowsiness
Black or bloody stools
Coughing up blood
Shallow breathing
Fainting or coma.
Seek emergency veterinary medical attention if you think you have used too much of this medication.

Tell your veterinarian if your pet is using any of the following medications:
Coumadin (warfarin)
Lasix (furosemide)
Prednisone or other steroids
Aspirin
Other NSAIDs such as:

Metacam (Meloxicam)
Feldene (piroxicam)
Rimadyl (Carprofen)
Deramaxx (deracoxib)
Enacard (enalapril)
Lotensin (benazapril)
Prinivil (lisinopril).
There may be other drugs not listed in this guide that may affect etodolac.
Tell your veterinarian about all prescription and non-prescription (OTC) medications, including vitamins, minerals, herbal products, and drugs prescribed by other veterinarians. Do not start using a new medication without telling your veterinarian.
Etodolac should not be used in cats, pregnant or nursing animals. Etodolac can increase the risk of serious effects of the stomach and intestines, including bleeding or perforation. At the first sign of anything abnormal, stop using Etodolac and call your veterinarian.
Etodolac Directions
Do not give to dogs that weigh less than 11 lbs. or under 12 months of age. Do not use larger amounts or use for longer than recommended by your veterinarian. Your veterinarian may want to perform blood tests on a regular basis to make sure the medication is not causing harmful effects.
Dogs/Puppies: (over 12 months of age and 11 lbs. and over) Usual dose is 4.5-6.8mg per pound of pet's body weight once daily or as directed by veterinarian.*
* Do not exceed a maximum dose of 6.8mg/lb of pet's body weight daily.