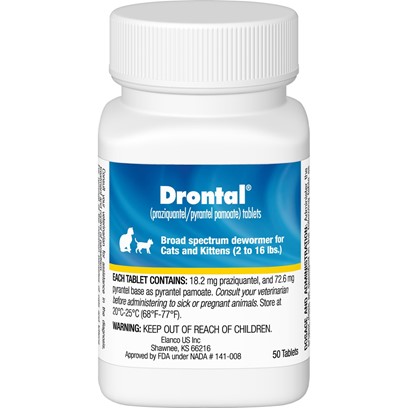 Typical Consumer
Price
$

6.96
PETPLUS
Member Price Cannot be combined with other offers
Every time a new member signs up, we will donate a FREE membership to a Best Friends adopted animal. Best Friends is America's largest animal sanctuary.
YOUR FUTURE PETCARE NEEDS
Our customers typically save close to $200/yr when purchasing preventatives as members of PetPlus.
PetPlus is a membership plan that gives you wholesale pricing on preventatives, supplements and speciality foods.
With Free Shipping always, no minimums.
Why Become A Member? Additional Ways To Save With PetPlus
Typical Annual Savings "For Your Pet
| | | | | | | | |
| --- | --- | --- | --- | --- | --- | --- | --- |
| | | | | | | | |
| | Typical Annual Cost | $40 | $190 | $95 | $112 | $200 | |
| | PetPlus Annual Cost | $12 | $110 | $55 | $68 | $150 | |
| | Sample Annual PetPlus Savings | $28 | $80 | $40 | $44 | $65 | |
| | | | | | | $242 | |
Typical Annual Cost
PetPlus Annual Cost
Sample Annual PetPlus Savings
We're Here to Help You Every Step of the Way
| | |
| --- | --- |
| Wholesale Prices on Pet Medication & Supplements | |
| Free 24/7 Pet Help provided by whiskerDocs | |
| Wholesale Prices on RX & Premium Foods and Treats | |
| Convenient Medication Pickup Option | |
| Free Delivery on Medication | |
Product Description
Worms -- good for the garden, not so great inside your cat. Drontal Feline knows that, and works to help keep your cat worm free. An FDA approved prescription medication, Drontal Feline uses praziquantel and pyrantel pamoate to rid your cat of hookworms, roundworms, and tapeworms, four of the most common infectious worms. Scored across the tablet to make giving the proper dosage easier, Drontal Feline has thought of everything when it comes to deworming.
What Is Drontal Feline?
Drontal (feline) is a dewormer that works on a range of worm infestations. This broad-spectrum dewormer works on tapeworms, hookworms, and roundworms. Each tablet contains 18.2 mg Praziquantel and 72.6 mg Pyrantel Pamoate as the active ingredients.
Can Feline Drontal Be Used on Dogs?
Drontal (feline) should strictly not be used on dogs. If you have a pet dog, be it small as a cat or larger, you should buy Drontal for dogs instead. Since dogs and cats have vastly different physiologies, They need different dosages. Your dog might end up with serious medical issues if they ingest any medicine meant for cats and kittens.
Does Drontal for Felines Cause Diarrhea?
Drontal (feline) does have some side effects. It is not very uncommon for your cat to have some instance of diarrhea during or after treatment. This is nothing to worry about. However, you should inform your vet about this. Depending on the severity, they might ask you to monitor your cat or bring them in. Please keep in mind this is an FDA-approved medicine, so it is generally safe.
How Long Does It Take Drontal Feline to Work?
These scored tablets take only a day or two to start working. In 48 hours, most of the worms in your cat's body should be dead, dying, or wholly destroyed. You might not even see anything come out in the feces. However, the breeding cycle of different worms varies, so your cat needs a second dose approximately around when new worms would be born again.
How Often Do You Give a Cat Drontal?
Animal health needs constant care to ensure safety. It should be given directly by mouth at least every three months. Make sure you feed your cat prior to giving this medicine. Consult your veterinarian before administering to know about all the precautions you need for your cat.
Does Drontal for Cats Require a Prescription?
As this can have side effects, you need a prescription from your vet before you purchase this. The dosage depends on the body weight of your pet. Cats weighing between 1-2lbs need half a tablet, those weighing between 4-8lbs get 1 tablet, and those between 9-12lb cats need 1.5 tablets. Finally, cats between 13-16lbs need 2 tablets. Ask your doctor about proper dosage.
Do Cats Poop Out Worms After Being Dewormed?
Cats will not excrete out any live worms after having this medicine. You may see white specks, which are parts of the parasite in your cat, in your cat's feces after being dewormed. However, you should not worry even if you don't see any dead worms or white specks. The active ingredient in Drontal often wholly destroys the infestation, so you don't see any sign of it in the feces.
Can Drontal Make My Cat Sick?
Drontal is an FDA-approved safe medicine for your cat. However, like all medicines, it can have some side effects. The most commonly reported ones are loss of appetite, diarrhea, lack of coordination, and vomiting. If you think your cat is behaving sicker than expected, you need to contact your vet immediately.
Can You Give Drontal to Nursing Cats?
Yes, you can give your nursing cat Drontal. It is safe for use during most stages of your cat's life, including lactation. In addition, it is generally prescribed to be given along with kitten deworming. This ensures both mother and litter stay worm-free and don't keep infecting each other.
Can Drontal Be Given With Food?
Yes, Drontal can be given with food. In fact, many vets may recommend giving this medicine with some amount of food. This is because this medicine can irritate the digestive system and cause nausea and vomiting. So having some food along with this can guard against these and ensure your cat has a more pleasant experience.
How Do You Feed a Cat Drontal?
First, ensure you have the proper dosage. For example, if your cat needs half a tablet, you can break them along the printed line. These tablets are scored for easy breakage, so this is easily achievable. Next, feed this to your cat if they don't fuss about having medicines. If they do, you can hide it in their food or a rare, delicious treat like boiled chicken breast or even liver.
How Do I Clean My House if My Cat Has Worms?
Thoroughly disinfect any areas your cat excretes in. While you should keep their litter boxes extra clean, you should take care to disinfect places they have accidents in as well. First, use hot water and a strong cleaner to scrub away any feces or urine traces thoroughly. Next, you should use an enzymatic cleanser to ensure no smells stay that could attract your cat to that area again.
Side Effects & Warnings
Side effects are rare. Let your doctor know if your cat is allergic to this medication. Vomiting, loss of appetite or diarrhea may occur. Tapeworms can be transferable to humans. Talk to your veterinarian regarding proper hygiene measures.
Certain animals might show severe response reactions to Drontal Feline; avoid administering the medicine in such animals. No safety studies on the impact of medication on sick or pregnant animals have been conducted, so check with the veterinarian before using the medicine on them. Personal safety also matters, as worms from the animal body can get transmitted to humans also.

Do not give Drontal Feline to your cat if they are taking another deworming medication unless directed by your veterinarian.
Ingredients
Praziquantel and Pyrantel Pamoate
Directions
Drontal Feline should be given in one dose, or as directed by your veterinarian. It is not to be given to cats taking any other deworming medication. It should be administered directly by mouth or places within food.
Body weight of the animal is the decisive factor in determining the dosage of medication. So, it is advisable to check the weight of the pet prior to administering the medicine. However, the usual dosages that correspond to the body weight are: For cats or kittens of 1.5-1.9 lbs, provide quarter portion of the scored tablet; for 2-3 lbs half the tablet; 4-8 lbs one whole tablet, 9-12.9 lbs one and a half tablets, and for those weighing 13-16 lbs it is advised to give two whole tablets. In no instance shall the medicine be used in animals that are less the 1.5 lbs of weight. The medication can be given with or without food.