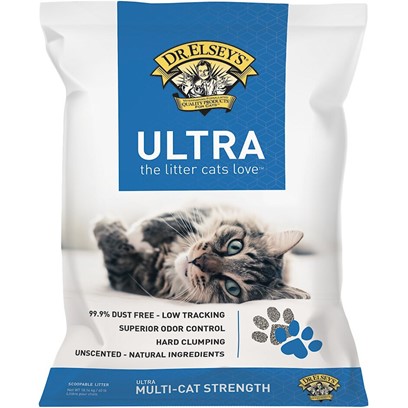 Dr. Elsey's Precious Cat Ultra Premium Clumping Cat Litter
Every time a new member signs up, we will donate a FREE membership to a Best Friends adopted animal. Best Friends is America's largest animal sanctuary.
YOUR FUTURE PETCARE NEEDS
Our customers typically save close to $200/yr when purchasing preventatives as members of PetPlus.
PetPlus is a membership plan that gives you wholesale pricing on preventatives, supplements and speciality foods.
With Free Shipping always, no minimums.
Why Become A Member? Additional Ways To Save With PetPlus
Typical Annual Savings "For Your Pet
| | | | | | | | |
| --- | --- | --- | --- | --- | --- | --- | --- |
| | | | | | | | |
| | Typical Annual Cost | $40 | $190 | $95 | $112 | $200 | |
| | PetPlus Annual Cost | $12 | $110 | $55 | $68 | $150 | |
| | Sample Annual PetPlus Savings | $28 | $80 | $40 | $44 | $65 | |
| | | | | | | $242 | |
Typical Annual Cost
PetPlus Annual Cost
Sample Annual PetPlus Savings
We're Here to Help You Every Step of the Way
| | |
| --- | --- |
| Wholesale Prices on Pet Medication & Supplements | |
| Free 24/7 Pet Help provided by whiskerDocs | |
| Wholesale Prices on RX & Premium Foods and Treats | |
| Convenient Medication Pickup Option | |
| Free Delivery on Medication | |
Product Description
Precious Cat Ultraa unique formulation that combines the heavy non tracking granules of the Classic with a medium grain clay. The result is an excellent clumping litter that prevents moisture from reaching the bottom of the tray, while providing a clump that will not break down. Ultra is perfect for multi-cat families and those cat owners with sifting or mechanical litter boxes. Like Classic, it has superior odor control. 99.9% Dust Free, Hypo-allergenic, contains no plant proteins. All Natural, Hard clumping, Multi-cat. Ideal for sifting/mechanical litter boxes, with superior odor control.
Is Dr. Elsey's Cat Litter Safe?
Dr. Elsey's Cat Litter is one of the best cat litter products from a premium cat litter brand. As one of the best litter for cats, it's famous for its unique formulation, making it completely safe for cats. This all-natural cat litter comprises medium grain clay and heavy granules from Dr. Elsey's Cat Classic litter.
The composition results in an excellent clumping cat litter that prevents moisture from reaching the bottom of the tray. The cat sand also forms a clump that doesn't break down, resulting in excellent handling. So if you are wondering what cat litter to buy, Dr. Elsey's is among the most popular cat litter brands.
Is Dr. Elsey's Cat Litter Biodegradable?
Unfortunately, Dr. Elsey's cat litter is not biodegradable cat litter or compostable. Therefore, it should never be disposed of in the yard or garden. This is because cat litter is composed of harmful bacteria, which can adversely affect humans and other animals.
The bacteria present in the used litter is known for causing an illness called toxoplasmosis. The condition is particularly harmful to pregnant women or infants if they touch or handle the waste. Therefore, it's advised to dispose of Dr. Elsey's cat litter responsibly and safely.
What Is Dr. Elsey's Cat Litter Consist of?
Dr. Elsey's cat litter is all-natural and contains no plant protein. Dr. Elsey's cat litter recipes are made from 100 percent sodium bentonite clay, maximizing the clumping ability and minimizing dust. Dr. Elsey's proudly claims that their cat litter is 99.9 percent dust-free and hypoallergenic.
Composition-wise, the Ultra Cat Litter has heavy non-tracking granules with a medium-grain clay. The composition makes it arguably the best cat litter offering great clumping ability. Dr. Elsey's cat litter also has a hypoallergenic composition devoid of any perfume, deodorants, and plant proteins. It contains natural essence to reduce stress and has superior cat litter odor control for a pleasant home.
Can You Flush Dr. Elsey's Cat Litter?
Whatever you do, DO NOT flush Dr. Elsey's cat litter in your toilet. Since the cat litter is made of clumping material and clay, it's dangerous to flush it. Since cat litter clumps, flushing it may cause havoc on your waterworks and plumbing. Clumping cat litter forms a cement-like consistency when it comes into contact with a liquid. Imagine it going down your plumbing, it may clog down your pipes or completely block them, and the solution won't be cheap.
Even if you are using a biodegradable cat litter, which can be flushed, you should refrain from flushing it in your toilet. As you know, the bacterias in cat waste cause toxoplasmosis, which is a severe illness, and it may pass on to you if the used litter comes in contact with the seat.
Does Dr. Elsey's Cat Litter Use Activated Charcoal?
Activated charcoal in cat litter could be a good idea as it traps the odor, and many brands have incorporated it in their products. However, Dr. Elsey's cat litter doesn't come with activated charcoal despite claiming that their litter offers superior odor control.
The brand insists that the cat litter has a natural scent that reduces stress and prevents the stink from spreading around the house. The brand claims to use a unique formula suitable for multiple cats and excellent odor control to keep the house smelling clean and fresh.
How Often to Change Dr. Elsey's Cat Litter?
One of the essential questions that cat owners have is how often to change cat litter? The first important thing to know is that you must maintain a three-inch level of litter in the tray at all times for it to be effective. Dr. Elsey's recommends scooping up the clumps in the tray every day and top off with fresh litter to maintain the three-inch level.
For a complete refresh of the litter, it's recommended to do so every four weeks if you are using a clumping litter. If you are using a non-clumping litter, the recommended time to change the cat litter reduces to every 7-10 days.
What Is in Dr. Elsey's Cat Attract?
Probably the most popular and effective cat litter from Dr. Elsey's, the Cat Attract is a cat training litter. It's a hard clumping litter that lets problem cat owners get their cats to do their business in the litter.
The Cat Attract litter uses the same formula that Dr. Elsey's uses in all their cat litter, which is all-natural, dust-free, and hard-clumping. However, the Cat Attract has a natural attractant combined with ideal texture and particle size to attract cats to the litter tray.