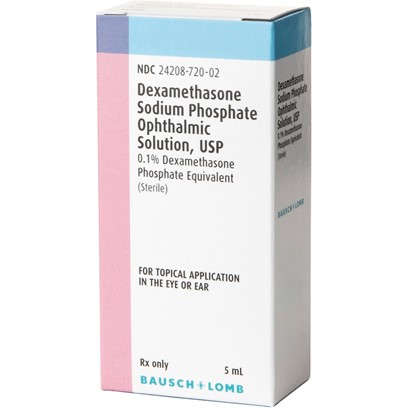 Dexamethasone Ophthalmic Solution
Typical Consumer
Price
$

37.99
PETPLUS
Member Price Cannot be combined with other offers
Every time a new member signs up, we will donate a FREE membership to a Best Friends adopted animal. Best Friends is America's largest animal sanctuary.
YOUR FUTURE PETCARE NEEDS
Our customers typically save close to $200/yr when purchasing preventatives as members of PetPlus.
PetPlus is a membership plan that gives you wholesale pricing on preventatives, supplements and speciality foods.
With Free Shipping always, no minimums.
Why Become A Member? Additional Ways To Save With PetPlus
Typical Annual Savings "For Your Pet
| | | | | | | | |
| --- | --- | --- | --- | --- | --- | --- | --- |
| | | | | | | | |
| | Typical Annual Cost | $40 | $190 | $95 | $112 | $200 | |
| | PetPlus Annual Cost | $12 | $110 | $55 | $68 | $150 | |
| | Sample Annual PetPlus Savings | $28 | $80 | $40 | $44 | $65 | |
| | | | | | | $242 | |
Typical Annual Cost
PetPlus Annual Cost
Sample Annual PetPlus Savings
We're Here to Help You Every Step of the Way
| | |
| --- | --- |
| Wholesale Prices on Pet Medication & Supplements | |
| Free 24/7 Pet Help provided by whiskerDocs | |
| Wholesale Prices on RX & Premium Foods and Treats | |
| Convenient Medication Pickup Option | |
| Free Delivery on Medication | |
Product Description
Dexamethasone Ophthalmic Solution is a prescription medication used by veterinarians for treating inflammatory conditions of the eye in dogs and cats. This corticosteroid also aids in the treatment of inflammation, burning, and redness of the ear. Dexamethasone Ophthalmic Solution is often given in combination with an antibiotic, like Tobramycin, to treat inflammatory eye conditions in your pet, or alone for controlling excessive fluid in the brain.
The medication is not recommended for pets with known allergies to dexamethasone. It should be used with caution in animals with ophthalmic infections, glaucoma, and corneal abrasions. Do not use the medication, if the pet is showing signs of herpes virus infection. Avoid contact of the dropper tip with the pet's eye or the owner's hand as this could contaminate the medication. Store the medication at room temperature.
There are no serious side-effects observed with the usage of dexamethasone ophthalmic solution. More commonly, temporary stinging, burning sensation, itching, redness, and blurred vision are observed. If the irritation persists, it is advised to consult with the veterinarian or pharmacist. Vision may be temporarily blurred for a few moments after application.

Your vet will set the dosage depending upon the condition and its severity, but it is normally given 4-6 times a day by dropping into the eye or ear. Be careful not to touch the affected area with the dropper, the bottle, or your hands to avoid cross-contamination.
Side Effects & Warnings
Side effects when using dexamethasone ophthalmic may include stinging of the eyes when the medication is applied. Using the sterile ophthalmic ointment causes blurred vision for a few minutes.
Dexamethasone should not be used in animals allergic to it. Do not allow the tip of the bottle or tube to touch the pet's eye or owner's hand as this will contaminate the medication. Use with caution in animals with glaucoma, ophthalmic infections, and corneal abrasions. Do not use in the presence of infections caused by herpes virus.
Ingredients
Dexamethasone Sodium Phosphate

Other ingredients:
Sodium Citrate, Sodium Borate, Creatine, Polysorbate 80, Edetate Disodium Dihydrate, Purified Water. Hydrochloric Acid may be added to adjust pH.
Preservatives Added: Sodium Bisulfate 0.1%, Phenylethyl Alcohol 0.25%, and Benzalkonium Chloride 0.02
Dexamethasone Ophthalmic Solution is a corticosteroid indicated for the treatment of steroid responsive inflammatory conditions in the eyes and ears. Dexamethasone and its derivatives (dexamethasone sodium phosphate and dexamethasone acetate) are synthetic glucocorticoids. The anti-inflammatory or immunosuppressive properties and the ability of the medicine to penetrate the CNS are of use in the treatment. Dexamethasone is used in combination with tobramycin for the treatment of corticosteroid-responsive inflammatory ocular conditions, and is used alone to control cerebral edema. Dexamethasone ophthalmic solution may be used to lessen burning, redness, swelling or inflammation in the ear. 
Directions
The medication is meant for topical use only. Dosage is dependent on the severity of the condition. For the treatment of mild diseases, one or two drops topically in the conjunctival sacs, 4–6 times a day, will do. In severe cases, the drops may be used hourly. Make sure to shake the container well before use. Also, wash hands with soap and water before using the medication, this could prevent contamination.
Use as directed by your veterinarian.

Do not touch the dropper opening to any surface, including eyes and hands. The dropper opening is sterile. If it becomes contaminated, it could cause an infection of the eye.