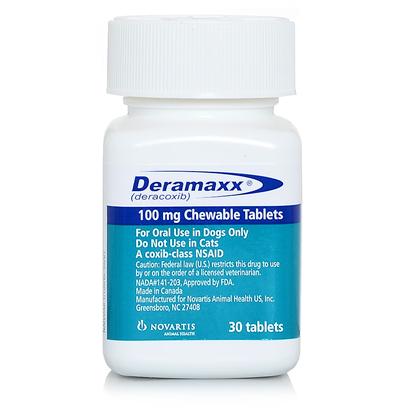 Every time a new member signs up, we will donate a FREE membership to a Best Friends adopted animal. Best Friends is America's largest animal sanctuary.
YOUR FUTURE PETCARE NEEDS
Our customers typically save close to $200/yr when purchasing preventatives as members of PetPlus.
PetPlus is a membership plan that gives you wholesale pricing on preventatives, supplements and speciality foods.
With Free Shipping always, no minimums.
Why Become A Member? Additional Ways To Save With PetPlus
Typical Annual Savings "For Your Pet
| | | | | | | | |
| --- | --- | --- | --- | --- | --- | --- | --- |
| | | | | | | | |
| | Typical Annual Cost | $40 | $190 | $95 | $112 | $200 | |
| | PetPlus Annual Cost | $12 | $110 | $55 | $68 | $150 | |
| | Sample Annual PetPlus Savings | $28 | $80 | $40 | $44 | $65 | |
| | | | | | | $242 | |
Typical Annual Cost
PetPlus Annual Cost
Sample Annual PetPlus Savings
We're Here to Help You Every Step of the Way
| | |
| --- | --- |
| Wholesale Prices on Pet Medication & Supplements | |
| Free 24/7 Pet Help provided by whiskerDocs | |
| Wholesale Prices on RX & Premium Foods and Treats | |
| Convenient Medication Pickup Option | |
| Free Delivery on Medication | |
Product Description
Ultimate Guide to Deramaxx
Meet the NSAID Arthritis Treatment: Deramaxx!
Deramaxx is an FDA-approved veterinary-prescribed nonsteroidal anti-inflammatory drug (NSAID) that relieves pain and inflammation caused by arthritis, osteoarthritis (OA), and post-surgery. Deramaxx for dogs is a daily, beef-flavored chew oral tablet that also aids in kidney function, blood clotting, and stomach health.
How does Deramaxx for dogs work?
Deramaxx is a medication with one active ingredient - Deracoxib (brand Deramaxx generic name), which is a nonsteroidal anti-inflammatory drug (NSAID) that is used post-operative (e.g., orthopedic surgery and dental procedures) to reduce pain as well as for the relief treatment of osteoarthritis and other painful conditions.
However, Deracoxib is a different kind of NSAID. To explain, most NSAIDs belong to a class of medications that inhibit the COX-1 enzyme that is necessary for many normal body functions. Deracoxib belongs to the coxib-class of medications that block the COX-2 enzyme that triggers inflammation and contributes to pain in arthritic joints.
How is Deramaxx for dogs administered?
Deramaxx is a single daily dose administered orally and provides your dog with 24-hour protection from pain and inflammation. It is a scored, non-steroidal oral tablet and is a tasty beef-flavored chew that can be given with or without food (with plenty of water available nearby). Treated dogs take the oral chew tablet for a consecutive seven days.
Dogs receive .45 mg to .91 mg/lb./day for osteoarthritis (OA) pain and inflammation. For example, due to the severity, a 30-pound dog will receive a 13.5 mg to 27.3 mg tablet. Dogs with postoperative orthopedic pain have a usual single daily dose of 1.4 mg to 1.8 mg/lb. Another example, Deramaxx dosage for 70-pound dogs would be 98 to 126 mg.
Consult your veterinarian for an as-needed dosage. Deramaxx tablets available are 12mg, 25 mg, 75 mg, and 100mg depending on the strength needed.
What are the precautions of which you should be aware?
Deramaxx (Deracoxib) should not be used in dogs:
with hypersensitivity to sulfonamides
that are allergic to it or drugs like it (i.e., aspirin or other NSAIDs)
that have bloody stools or vomit
that have a loss of appetite
that have heart complications, liver dysfunction, or kidney disease
that are dehydrated or are predisposed to dehydration
that are breeding, pregnant, or nursing
Deramaxx (Deracoxib) should be used with caution in dogs:
that have or have had stomach ulcers
that are taking diuretics (e.g., furosemide)
that are geriatric
that have a bleeding disorder
that have heart disease
that use other NSAIDs or corticosteroids
Consult with your veterinarian or pharmacist before asking for or receiving a prescription. Tell your vet if your dog has high blood pressure, blood disorders, and anything listed above.
Tell your vet is taking any of the following medications: aspirin, steroid, any other NSAID, an ACE inhibitor, or an over the counter allergy or cold medicine. It's best to avoid any negative interactions with other drugs that can cause additional side effects or reactions. Your vet may need a physical examination and their medical history.
What are the potential Deramaxx side effects of which you should be aware?
Side effects of Deracoxib in dogs, like other NSAIDs, might occur affecting the gastrointestinal tract, such as vomiting, diarrhea, blood in stool or urine, decreased appetite, and weight gain or loss.
Other adverse reactions experienced might be abdominal pain, bloody vomit, skin afflictions (e.g., pruritus or unordinary bruising), yellowing of eyes, color changes, decreased activity, lethargy, incoordination, and behavioral changes (e.g., aggression, changes in drinking or urination habits, etc.). Digestive, kidney, or liver effects can also occur.
Consult a veterinarian immediately if any of the above effects occur.
Frequently Asked Questions
What is Deramaxx used for in dogs?

Deramaxx is an anti-inflammatory and effective pain-relieving medication prescribed for veterinary use and is restricted for oral use in dogs only. Deramaxx is a coxib-class NSAID (active ingredient Deracoxib) and an active remedy in treating pain and inflammation related to OA, post-surgery pain, and other chronic pain management.

Can humans take Deramaxx?

Humans and cats can NOT take Deramaxx. The tablets are restricted for oral use in dogs only.

How long does it take for Deramaxx to kick in?

One to three hours after ingestion with more clinical effectiveness after Deramaxx long term use.

What do the Deramaxx reviews say?

Deramaxx reviews rate 5 out of 5 stars. Most reviewers say that with Deramaxx, their dog is significantly better and acts like a young puppy again!

How much Deramaxx to give a dog?

Dogs with osteoarthritis (OA) receive .45 mg to.91 mg/lb./day. A 30-pound dog will receive a 13.5 mg to 27.3 mg tablet. Dogs with postoperative orthopedic pain have a usual single daily dose of 1.4 mg to 1.8 mg/lb. A 70-pound dog will receive 98 to 126 mg. Consult your veterinarian for the correct Deramaxx dosage.

Does Deramaxx cause drowsiness?

Drowsiness is not common, however, lethargy is a symptom of toxicity and a sign of a potential overdose. Severe effects on the dog's kidneys and liver might also occur in an overdose. Immediately call your veterinarian or emergency veterinary clinic if there are signs of an overdose!

How much Deramaxx can a dog take?

Determine the Deramaxx dosage by weight, age, and severity of the pain or condition. The recommended daily Deracoxib dosage is 0.45 to 0.91 mg per pound of the dog's weight. We offer scored Deramaxx tablets with 12 mg, 25 mg, 50 mg, and 100 mg amounts.
Concluding Thoughts
The most important thing that you should know about Deramaxx is its power to relieve pain, inflammation, and suffering from arthritis, osteoarthritis, and postoperative procedures. Dog owners want to see their senior dog act like a happy puppy again!
DISCLAIMER: FDA law restricts Deramaxx only on order or prescription of a licensed veterinarian for the best pet health care advice. Ask your veterinarian or consult with one of our pet care specialists at 1-800-844-1427. This informative article is not meant to substitute for the diagnosis, treatment, and professional advice from your veterinarian or other qualified professionals regarding a medical condition. Ask your veterinarian if it's a good idea to treat all of the animals in your household to control intestinal parasites.
Side Effects & Warnings
The use of Deramaxx can affect the digestive system, kidneys, or liver; pets can display vomiting, diarrhea, color change or blood in stool or urine, decreased appetite, and behavioral changes. These symptoms are usually mild, but should be taken seriously; consult a veterinarian immediately if they occur. There may also be drainage or oozing at the surgical site, when Deramaxx has been taken to control postoperative pain.
Directions
Administer Deramaxx at the veterinarian prescribed dose, once daily for arthritis pain, or once prior to operative procedure then daily up to 7 days.