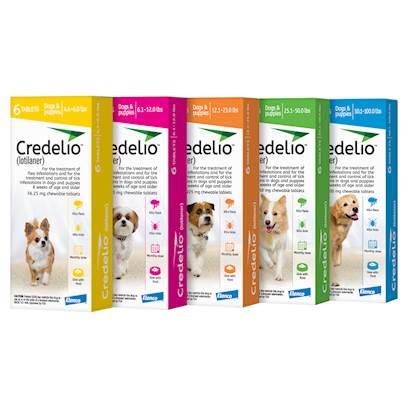 Every time a new member signs up, we will donate a FREE membership to a Best Friends adopted animal. Best Friends is America's largest animal sanctuary.
YOUR FUTURE PETCARE NEEDS
Our customers typically save close to $200/yr when purchasing preventatives as members of PetPlus.
PetPlus is a membership plan that gives you wholesale pricing on preventatives, supplements and speciality foods.
With Free Shipping always, no minimums.
Why Become A Member? Additional Ways To Save With PetPlus
Typical Annual Savings "For Your Pet
| | | | | | | | |
| --- | --- | --- | --- | --- | --- | --- | --- |
| | | | | | | | |
| | Typical Annual Cost | $40 | $190 | $95 | $112 | $200 | |
| | PetPlus Annual Cost | $12 | $110 | $55 | $68 | $150 | |
| | Sample Annual PetPlus Savings | $28 | $80 | $40 | $44 | $65 | |
| | | | | | | $242 | |
Typical Annual Cost
PetPlus Annual Cost
Sample Annual PetPlus Savings
We're Here to Help You Every Step of the Way
| | |
| --- | --- |
| Wholesale Prices on Pet Medication & Supplements | |
| Free 24/7 Pet Help provided by whiskerDocs | |
| Wholesale Prices on RX & Premium Foods and Treats | |
| Convenient Medication Pickup Option | |
| Free Delivery on Medication | |
Product Description
The Comprehensive Guide To Credelio
What Is Credelio?
Fleas and ticks are a perennial problem for dog owners. These pesky parasites can cause severe problems in your dog, and getting rid of them should be your number one priority. Credelio for dogs is an innovative solution of chewable tablets that protects your dog from an infestation every month!
Why Should Getting Rid of Ticks and Fleas Be a Priority for Dog Owners?
Many dog owners think of ticks and fleas as the doggy equivalent of lice. Unfortunately, ticks and fleas are far more problematic than lice because of the many diseases they carry. Your dog can get tularemia, Rocky Mountain Spotted Fever, Lyme disease, Murine Typhus, Tick Paralysis, and more!
Fleas carry tapeworms that can infect not only your dog but any other dogs or cats and even humans in the area! Severe infestations can result in anemia, which causes tissue damage and can be fatal if left untreated. Cat's Ehrlichia and Haemobartonellosis are caused by ticks and fleas.
Ehrlichia damages your dog's blood cells, while Haemobartonellosis can need the removal of the spleen for treatment. Finally, if your dog is already allergic to other things, then they are predisposed to develop Flea Allergic Dermatitis.
This condition occurs when your dog develops an allergy to the saliva of fleas. It can result in itching, infections, and it can lower your dog's immunity. Ticks and fleas can transfer many of these diseases to your human family.
How Does Credelio Work?
The active ingredient in Credelio flea and tick medication is called Lotilaner. Lotilaner is a novel isoxazoline, an approved drug that rapidly kills ticks and fleas. This medication is absorbed into your dog's bloodstream and starts to work within two hours. You can see fleas dying as fast as four hours after giving your dog these tablets.
Credelio for dogs kills 99 % of fleas within eight hours for over a month. You can see ticks start to get killed in four hours after you give your dog this medication. When these parasites bite into your dog's skin, they get a dose of this medicine along with blood, which kills them. Lotilaner stays in your dog's system for 35 days.
How Many Credelio Flea and Tick Tablets Should I Give My Dog?
You have to provide Credelio flea and tick tablets according to your dog's weight. There are different dosage packs available that cater to varying weights of dogs. You can use the following guideline:
| Your Dog's Weight | Dosage of Lotilaner | Box's Color | # of Tablets |
| --- | --- | --- | --- |
| 4.4 - 6 lbs | 56.25 mg | Yellow | One tablet |
| 6.1 - 12 lbs | 112.5 mg | Pink | One tablet |
| 12.1 - 15 lbs | 225 mg | Orange | One tablet |
| 25.1 - 50 lbs | 450 mg | Green | One tablet |
| 50.1 - 100 lbs | 900 mg | Blue | One tablet |
Choose the correct color box for your dog's weight, and give them one tablet every month. Don't try to estimate the dosages yourself if you bought the wrong box or if you have dogs of different weights. If you have any other questions about dosage, you should contact your veterinarian.
Are There Any Credelio Side Effects?
When you give your dog Credelio flea and tick medication, you might notice some mild side effects like vomiting, diarrhea, an increase in urine output, and a decrease in food intake. While these side effects are mild, if they become worse over time, you need to contact your vet.
However, if your dog totally stops eating, experiences any tremors or seizures, has difficulty walking, or has vomiting that doesn't stop, then you should contact your vet immediately.
Are There Any Precautions I Should Take When Giving Credelio Flea and Tick Tablets to My Dogs?
You should only give Credelio flea and tick tablets to dogs who are more than two months old and weigh more than 4.4 pounds. Avoid giving these tablets to pregnant or lactating mothers. Ensure your dog eats all of these chewable tablets so that they get the full dose of the medicine.
You should make sure that you give your dogs these medicines after food, or with food. This will help to minimize any stomach issues they might experience.
Frequently Asked Questions
Can I Give This to My Cat?

You should not give Credelio for dogs to cats. Cats need different dosages for medicines as their physiology is different from canines. If you want to protect your cat from ticks and fleas with monthly medication, you should look up Credelio for cats.

Does This Need a Prescription?

Yes, you need a vet's authorization if you want to purchase Credelio for dogs. You should only administer Credelio flea and tick medication under a vet's supervision. Please remember that prescriptions can expire, and you may need to contact your vet for a fresh one.

Does Credelio Contain Any Allergens?

While this medication is beef-flavored, it does not contain any actual beef. However, it does contain pork liver, soy, barley, wheat, and lactose. If your dog is allergic to any of these items, you need to speak with your vet before giving your dog any medication. Additionally, these tablets are gluten-free.

What if My Dog Doesn't Eat These Tablets?

There have been trials that have been conducted showing that Credelio flea and tick medication was accepted by 94 % of dogs when offered by hand. The 6% of dogs who did not eat this when offered by hand ate it when placed in their mouths. Thus it is highly unlikely that your dog will not eat these tablets.

How Should I Store Credelio Flea and Tick Tablets?

Credelio flea and tick tablets come packaged in blister packs. Keep them stored at room temperature in a cool, dark place away from extreme temperatures. You should store the tablets in the blister packs until you need them. There have been no studies on how long these tablets last outside the packaging.
Side Effects & Warnings
Potential side effects of Credelio can include weight loss, elevated blood urea nitrogen (BUN), polyuria (excesssive urination), and diarrhea. Use with caution in dogs with a history of seizures. Credelio is only for oral use in dogs.
Directions
Credlio must be adminstered with food or 30 minutes after feeding. Administer the appropriate dosage monthly based on your pet's weight. Your veterinarian will determine that correct dose of Credelio for your pet.