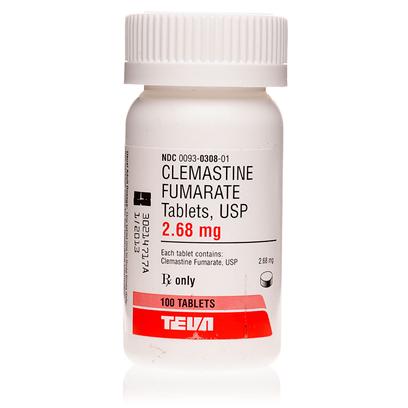 Typical Consumer
Price
$

0.87
PETPLUS
Member Price Cannot be combined with other offers
Every time a new member signs up, we will donate a FREE membership to a Best Friends adopted animal. Best Friends is America's largest animal sanctuary.
YOUR FUTURE PETCARE NEEDS
Our customers typically save close to $200/yr when purchasing preventatives as members of PetPlus.
PetPlus is a membership plan that gives you wholesale pricing on preventatives, supplements and speciality foods.
With Free Shipping always, no minimums.
Why Become A Member? Additional Ways To Save With PetPlus
Typical Annual Savings "For Your Pet
| | | | | | | | |
| --- | --- | --- | --- | --- | --- | --- | --- |
| | | | | | | | |
| | Typical Annual Cost | $40 | $190 | $95 | $112 | $200 | |
| | PetPlus Annual Cost | $12 | $110 | $55 | $68 | $150 | |
| | Sample Annual PetPlus Savings | $28 | $80 | $40 | $44 | $65 | |
| | | | | | | $242 | |
Typical Annual Cost
PetPlus Annual Cost
Sample Annual PetPlus Savings
We're Here to Help You Every Step of the Way
| | |
| --- | --- |
| Wholesale Prices on Pet Medication & Supplements | |
| Free 24/7 Pet Help provided by whiskerDocs | |
| Wholesale Prices on RX & Premium Foods and Treats | |
| Convenient Medication Pickup Option | |
| Free Delivery on Medication | |
Product Description
Clemastine is a prescription antihistamine used to treat your pet's allergy symptoms, such as itching, sneezing, and watery eyes. By preventing or eliminating the symptoms that cause your pet to scratch and rub, you can help keep them comfortable and free of infection. Clemastine has fewer side effects than other similar medications. While it is not a cure for allergies, it can help to reduce the symptoms.
Clemastine fumarate belongs to the ethanolamine group of antihistamines, which are commonly used for the treatment of allergy. It is a H1 Blocker that prevents the action of histamine on body tissues thereby bringing relief to itching and allergic conditions. Clemastine fumarate is found to be very effective for pruritus in dogs and could be used along with other anti-inflammatory drugs to enhance its efficacy. Clemastine fumarate is probably the most reliable antihistamines for the treatment of itchy skins in dogs. This drug is registered for exclusive use in humans, however many vets use Clemastine fumarate as an extra label medicine.
Clemastine fumarate should not be used in animals that are hypersensitive to it. Special care is required while administering this medication in animals with known prostate and bladder conditions, heart ailments and glaucoma. Extreme caution is needed while using this medicine on animals on sedatives or tranquilizers. Clemastine fumarate is thought to be safe for use in pregnant animals; however its traces will be present in mothers' milk, so be cautious while using this medication in nursing pets. Overdose of this medication might result in dry mouth, blurred vision, rapid heart rate, urinary retention, fever and low pressure, which require urgent medical intervention.
Side Effects & Warnings
Side effects may vary.


Sedation, paradoxical hyperactivity and dryness of the mouth are some of the common side effects of Clemastine fumarate. In cats, diarrhea is most common; however, persistent diarrhea requires attention. In some cases, animals might as well show symptoms like rapid heartbeat or difficulty in urinating, which call for immediate medical help.


Tell your doctor is if any of these symptoms are severe or do not go away.

This medication should not be used in animals allergic to it.

Talk to your veterinarian and use Clemastine 2.68mg with caution in animals with prostate, bladder, or digestive conditions, glaucoma, heart disease, or severe cardiac failure.

Since Clemastine may cause sedation, do not give it to working animals (police dogs, seeing-eye dogs, etc.).

Use with caution on pregnant or nursing animals as Clemastine may enter the milk and have negative effects on the offspring.
Ingredients
Clemastine fumarate, USP (equivalent to 1 mg clemastine): 1.34mg Inactive ingredients: colloidal silicon dioxide, lactose monohydrate, providone, pregelatinized starch, starch, stearic acid.
Directions
It is available in unflavored tablet form, which should usually be given orally once in every 12 hour. See your vet for dosing information specific to your pet.

The duration of treatment will depend on your pet's particular needs.

Follow the directions on the prescription label carefully, and ask your veterinarian to explain any part you do not understand.

Administer Clemastine 2.68mg exactly as directed.