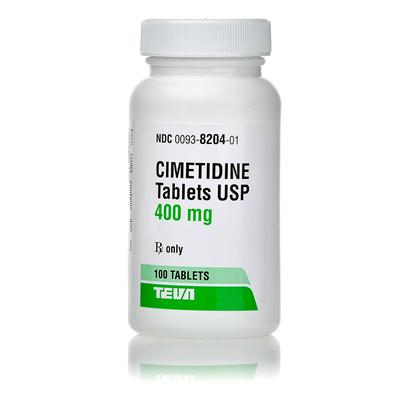 Typical Consumer
Price
$

0.58
PETPLUS
Member Price Cannot be combined with other offers
Every time a new member signs up, we will donate a FREE membership to a Best Friends adopted animal. Best Friends is America's largest animal sanctuary.
YOUR FUTURE PETCARE NEEDS
Our customers typically save close to $200/yr when purchasing preventatives as members of PetPlus.
PetPlus is a membership plan that gives you wholesale pricing on preventatives, supplements and speciality foods.
With Free Shipping always, no minimums.
Why Become A Member? Additional Ways To Save With PetPlus
Typical Annual Savings "For Your Pet
| | | | | | | | |
| --- | --- | --- | --- | --- | --- | --- | --- |
| | | | | | | | |
| | Typical Annual Cost | $40 | $190 | $95 | $112 | $200 | |
| | PetPlus Annual Cost | $12 | $110 | $55 | $68 | $150 | |
| | Sample Annual PetPlus Savings | $28 | $80 | $40 | $44 | $65 | |
| | | | | | | $242 | |
Typical Annual Cost
PetPlus Annual Cost
Sample Annual PetPlus Savings
We're Here to Help You Every Step of the Way
| | |
| --- | --- |
| Wholesale Prices on Pet Medication & Supplements | |
| Free 24/7 Pet Help provided by whiskerDocs | |
| Wholesale Prices on RX & Premium Foods and Treats | |
| Convenient Medication Pickup Option | |
| Free Delivery on Medication | |
Product Description
Cimetidine is a supplement used for dogs and cats to treat and prevent certain inflammations in the stomach lining such as ulcers, acid reflux, and gastritis. It can also be used as an antihistamine by blocking the neurotransmitter histamine, which is the trigger for inflammatory responses. Cimetidine is used to treat inflammation in the abomasal, the gastric as well as the duodenal ulcers. The supplement can also be used in the treatment of gastritis and acid reflux as it protects the esophagus from inflammations.

Another use for this great supplement is the management of inflammations in the stomach lining after kidney failure. Finally, mast cell tumors can also be prevented with the use of this product because it behaves like an antihistamine. Cimetidine is a great solution for the treatment of numerous gastric inflammations for your dog or cat.
Though it is relatively safe to use under the supervision of a veterinarian, cimetidine could cause side effects in some animals. Make sure that the pet is not hypersensitive to this drug before administering Cimetidine; animals with liver or kidney disease should be treated with utmost caution. Cimetidine can interact with other medications such as antacids, metoclopramide, sucralfate, digoxin and diazepam. Be careful while administering this drug in older pets or those with blood diseases.

Cimetidine is the generic alternative to Ranitidine.
Side Effects & Warnings
Adverse effects appear to be very rare in animals at the dosages generally used. May alter the metabolic rates of certain dogs.
Cimetidine should be used with caution in geriatric animals, or those with blood abnormalities or liver or kidney disease. If your pet displays increased heart rate or has difficulty breathing after being administered Cimetidine, consult a veterinarian immediately.
Ingredients
Cimetidine
Cimetidine is an anti-ulcer drug belonging to the category of the histamine receptor- 2, (H-2) blocker. Though Cimetidine is not approved for use in animals, it could be legally prescribed by veterinarians as an extra-label drug. Cimetidine is used in dogs and cats to treat mast cell tumors, gastritis (inflammation of the stomach), esophagitis (inflammation of the esophagus), and gastric or esophageal reflux.Chronic cimetidine therapy is found to be beneficial for uremic dogs under hemodialysis, to suppress the circulating concentrations of immuno reactive parathyroid hormone. Cimetidine has a shorter action span than many other H2 blockers. 
Serious side effects are generally not prevalent; however contact the veterinarian if the animal develops labored breathing or rapid heartbeat during the course of treatment with cimetidine. Cimetidine overdosage might result in tachycardia and respiratory failure, and should these symptoms persist, respiratory support and beta-adrenergic blockers should be used. 
Directions
Cimetidine is available in 100 mg, 150 mg, 200 mg and 300 mg tablets; liquid form of 300mg per 5ml and injectable form. The normal dose is 3 to 5 mg per pound, administered orally every six to eight hours. The dosage could be changed depending on the specific condition to be treated. Make sure to complete the course to prevent relapse.