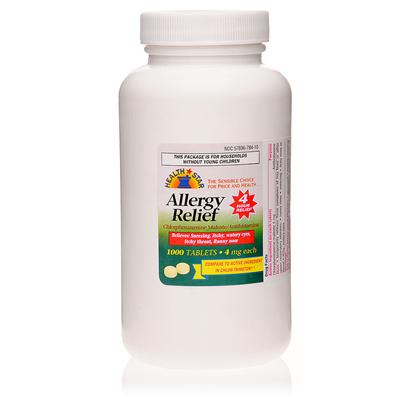 Typical Consumer
Price
$

1.61
PETPLUS
Member Price Cannot be combined with other offers
Every time a new member signs up, we will donate a FREE membership to a Best Friends adopted animal. Best Friends is America's largest animal sanctuary.
YOUR FUTURE PETCARE NEEDS
Our customers typically save close to $200/yr when purchasing preventatives as members of PetPlus.
PetPlus is a membership plan that gives you wholesale pricing on preventatives, supplements and speciality foods.
With Free Shipping always, no minimums.
Why Become A Member? Additional Ways To Save With PetPlus
Typical Annual Savings "For Your Pet
| | | | | | | | |
| --- | --- | --- | --- | --- | --- | --- | --- |
| | | | | | | | |
| | Typical Annual Cost | $40 | $190 | $95 | $112 | $200 | |
| | PetPlus Annual Cost | $12 | $110 | $55 | $68 | $150 | |
| | Sample Annual PetPlus Savings | $28 | $80 | $40 | $44 | $65 | |
| | | | | | | $242 | |
Typical Annual Cost
PetPlus Annual Cost
Sample Annual PetPlus Savings
We're Here to Help You Every Step of the Way
| | |
| --- | --- |
| Wholesale Prices on Pet Medication & Supplements | |
| Free 24/7 Pet Help provided by whiskerDocs | |
| Wholesale Prices on RX & Premium Foods and Treats | |
| Convenient Medication Pickup Option | |
| Free Delivery on Medication | |
Product Description
Ultimate Guide to Chlorpheniramine
Meet the Awesome Animal Antihistamine: Chlorpheniramine!
Chlorpheniramine is an FDA-approved but an "extra-label" veterinary medication that is an effective antihistamine for dogs AND cats. Chlorpheniramine is given every 8 to 12 hours to fight environmental, food, drug, and contact (e.g., soaps and perfumes) allergies. Chlorpheniramine guarantees your pet an improved quality of life.
How does Chlorpheniramine work?
As an antihistamine, Chlorpheniramine Maleate inhibits histamines. Histamines cause a bodily effect to a pet 's allergen, symptoms such as bumps, loss of hair, hives, inflammation, or a closed throat. The following "other" ingredients found in the Chlorpheniramine primarily function to manufacture the tablet that you see in the bottle.
The following are inactive ingredients. D&C Yellow #10 is an FDA-approved coloring additive to the tablets, and lactose is used as a filler in medicines. Make sure that your pet does not have a lactose allergy (i.e., lactose intolerant).
Magnesium stearate is a fine, white powder that improves the consistency and quality control of medical tablets. Pregelatinized Starch is used in modern-day medications to enhance the product 's overall safety when in storage. Microcrystalline Cellulose creates tablets that are hard when purchased and then dissolve quickly once ingested.
How is Chlorpheniramine administered to your pet?
Chlorpheniramine is administered orally every 8 to 12 hours (i.e., two to three times a day). Though Chlorpheniramine is an "extra-label" drug and can be purchased over the counter, your veterinarian should be aware of its use by your pet and prescribe the dosage. The usual dosage for dogs is 2 to 8 mg and the usual dosage for cats is 1 to 2 mg. Chlorpheniramine can be taken with/out food.
The bottles come in 100 tablets or 1000 tablets, and each tablet is 4 mg.
What are the precautions of which you should be aware?
Animals with glaucoma, lung disease, heart disease, high blood pressure, and prostate gland enlargement should not use chlorpheniramine. Chlorpheniramine may interact negatively with other medications, such as epinephrine, amitraz, selegiline, tranquilizers, heparin, and barbiturates.
What are Chlorpheniramine side effects of which you should be aware?
Be wary of the use of Chlorpheniramine if the dog is sensitive to chlorpheniramine or other antihistamines. Also, make sure that your dog is not lactose intolerant, because the product contains the ingredient lactose. Let your veterinarian know before combining with other medications or supplements.
Chlorpheniramine 'smost common adverse reactions reported are vomiting, drowsiness, dry mouth, urinary retention, decreased appetite, and diarrhea. If you observe seizure, drowsiness, respiratory depression, or coma, these are signs of an overdose! Call your veterinarian or emergency veterinary clinic immediately!
Frequently Asked Questions
What is Chlorpheniramine used for?

This medication is used to treat allergic symptoms and reactions in dogs and cats. It can also be used as a mild sedative, which is another form of treatment.

What do the Chlorpheniramine reviews say?

Chlorpheniramine reviews rate 4.5+ out of 5 stars. Most reviewers say that Chlorpheniramine is the most effective pet antihistamine that they trust for their furry pets. Most customers observe that their pets have gone "back to normal" (e.g., happy, playful, and full of energy) and have an improved quality of life.

What is the Chlorpheniramine dosage?

Dogs take 2 to 8 mg every 8 to 12 hours. Cats take 1 to 2 mg every 8 to 12 hours.

What are the other names for Chlorpheniramine?

Other names for Chlorpheniramine, or those who contain the active ingredient Chlorpheniramine Maleate, are Chlor-Trimeton, Piriton, Aller-Chlor, Chlor-Tabs, Chlorphen, Chlo-Amine, Ed-ChlorPed, Allergy-Time, ED Chlorped Jr, ChlorHist, Pharbechlor, Wal-Finite, etc.
Concluding Thoughts
The most important thing that you should know about Chlorpheniramine is its power to fight pet histamines, and watch them go back to their normal, happy selves!
DISCLAIMER: FDA law restricts Chlorpheniramine only on the supervision of a licensed veterinarian for the best pet health care advice. Ask your veterinarian or consult with one of our pet care specialists at 1-800-844-1427. This informative article is not meant to substitute for the diagnosis, treatment, and professional advice from your veterinarian or other qualified professionals regarding a medical condition. Ask your veterinarian about a specific dosage and if this "extra-label", over the counter product is suitable for your specific pet.
Side Effects & Warnings
Side effects may include drowsiness, vomiting, dry mouth, lack of appetite, diarrhea, and urinary retention.
This medication should not be used in animals allergic to chlorpheniramine or similar antihistamines. Negative interactions may occur when mixed with other medications. Let your veterinarian know before combining with other drugs or supplements.
In case of overdose, contact your veterinarian or veterinary emergency room. Symptoms of overdose may include excitement or seizure, drowsiness, coma, respiratory depression and death.
Ingredients
Chlorpheniramine maleat, D&C Yellow #10, lactose, magnesium stearate, microcrystalline cellulose, pregelatinized starch.
Directions
Chlorpheniramine is a pill that is meant to be fed directly to you cat and dog as prescribed by your veterinarian.
The usual dose for dogs is 2-8 mg every 8-12 hours.
For cats the usual dose is 1-2mg every 8-12 hours.
It can be given with food.